AN INSIDE VIEW BY BH
A letter from our co-founder & creative director, Abi Lierheimer
No. 207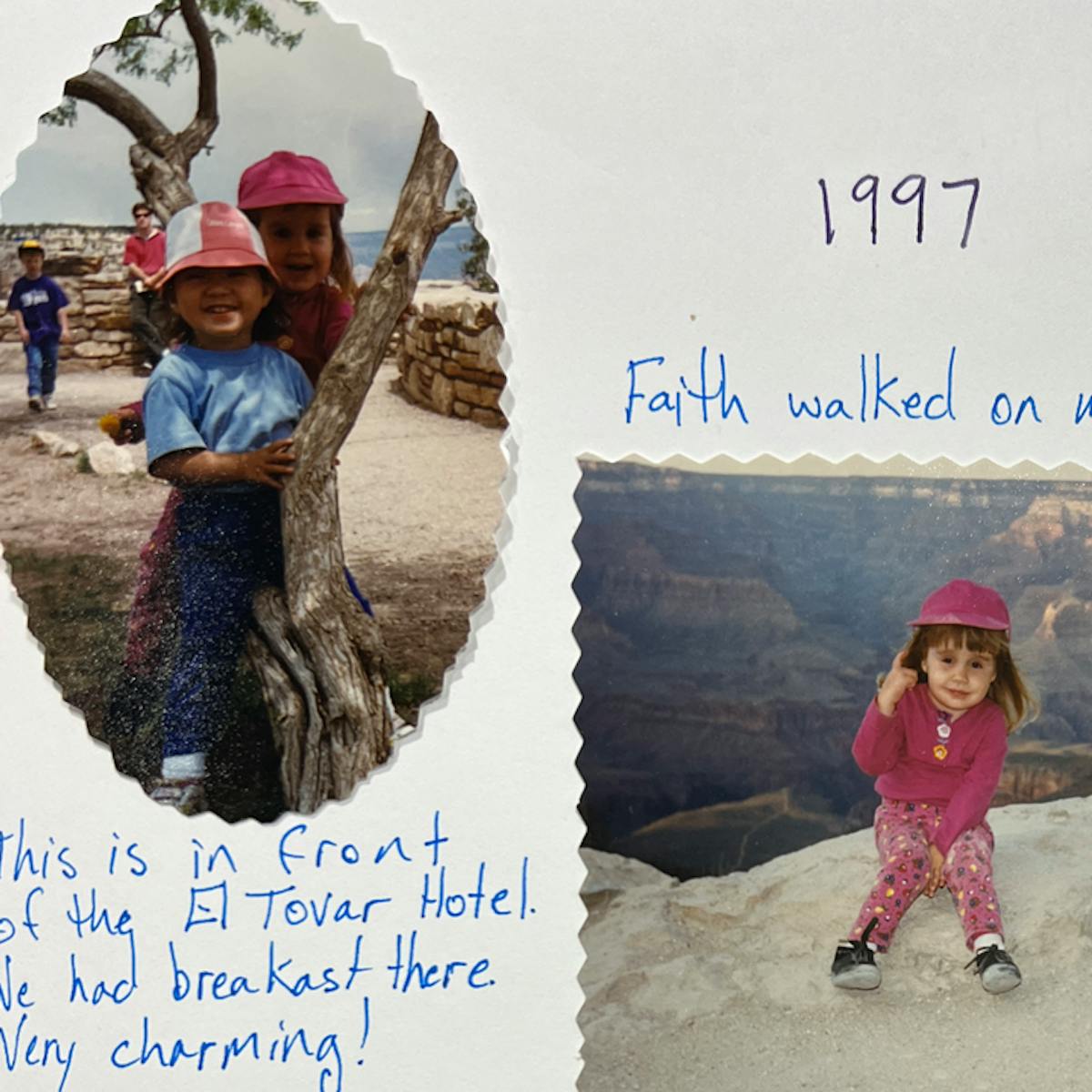 For those of you who may not know, I'm Abi Lierheimer, co-founder and creative director of BOBBLEHAUS. Little known fact about me - I have three siblings: two older and one younger. For my very first BOBBLEBLOG entry, I'd like to share what's been going on with me lately. Including a toast to my best friend and older sister, Faith Lierheimer, who, just got married this past March.
Growing up, people often thought Faith and I were twins. I'm only 6 months younger than Faith, so yes, that deems me her twin. We were kind of twins. We would do everything together. We were in the same grade, would wear the same clothes (or at least color coordinate), get each other to eat different types of grass on the playground, and eventually, that one fateful day, we would cut off all of each other's hair. Which ended in: 1. me having to get a buzz cut to fix my hairline, and 2. Faith defending me on the playground telling everyone I wasn't a little boy. 
Faith is someone I can go through life with. Even at age 5, she was especially inclusive of me, the more introverted sister, who wouldn't always introduce myself at camp or at church. She always stood up for me. Faith made me feel seen. And if not, she made sure I was seen, by opening her big mouth, and telling people what was up.
When I decided to go to DU for my freshman year of college, I think that, subconsciously, a deciding factor was that Faith was going to be there as well. We actually ended up at the same dorm building, on the same floor, but on separate wings. This was a super important year, because I realized that we were finally having very different experiences, and we really needed to.
For me, hard questions and realizations of race, belonging, and identity, became more prevalent. Being adopted had always made me feel lost. The feeling culminated into me transferring to art school on the east coast, after I finished my freshman year. Throughout all of this, Faith was, and had always been, the person by my side; one of my most compassionate advocates. Encouraging me, and standing by me, no questions asked, just as she did on the playground in preschool, protecting me from the little racist 4 year olds of Evergreen, CO - where we grew up.
Since college, we've lived in different states, held very different lives, and in my mind, drifted apart, as siblings do after leaving home.
"... Faith was, and had always been, the person by my side; one of my most compassionate advocates. "
This past March, Faith, who got engaged last year and had plans for a 2024 wedding, rushed to put on an emergency wedding, to make sure that our mother could attend. Let me tell you why.
Our mother has been diagnosed with Rheumatoid Leptomeningitis or rheumatoid arthritis in the brain. The diagnostic process was long and grueling, stretching over many months since August 2022. It included two invasive brain surgeries, countless hospitalizations, ER visits, and a trip to the Mayo Clinic in Minnesota to consult with doctors specializing in rare and obscure diseases. This disease has been diagnosed a total of 30 times in the US. It's vanishingly rare. Because of that, we know next to nothing about the prognosis, nor any treatments.
I'd like to walk you through how quickly this disease has progressed.
Last February 2022, we were skiing Vail, A-basin, Steamboat, and Breckenridge together. In May 2022, my mom ran the Bolder Boulder 10K. She and I took a trip to New Mexico together, where we hiked, and explored Santa Fe. She got up every morning at 6am, for her daily run, just as she had for decades. June 2022, a month later, we celebrated her 58th birthday at the Renaissance Faire in southern Colorado. Later that year, she had plans to go see my brother in New Zealand to complete the world-renowned, 32 km tramping track called the Routeburn Track.
Now, May 2023, my mother can no longer walk. She needs the assistance of two carers to transfer from her wheelchair to her bed, can no longer dress, bathe, or eat on her own. She can't speak much anymore, and communicates mostly in gestures. This has been an incredibly difficult transition for us as a family. When I was 16, I watched our dad, Chris Lierheimer, die of colon cancer. So, having our other parent so gravely ill, is mind-numbingly triggering.
The past 8 months have been grief-stricken, to say the least. I've since moved back to Evergreen, CO, where we grew up, to spend more time with my mom, and help take care of her. It's been one of the most challenging things I've ever done.
It's been one of the most challenging things I've ever done. I feel like my life is falling apart.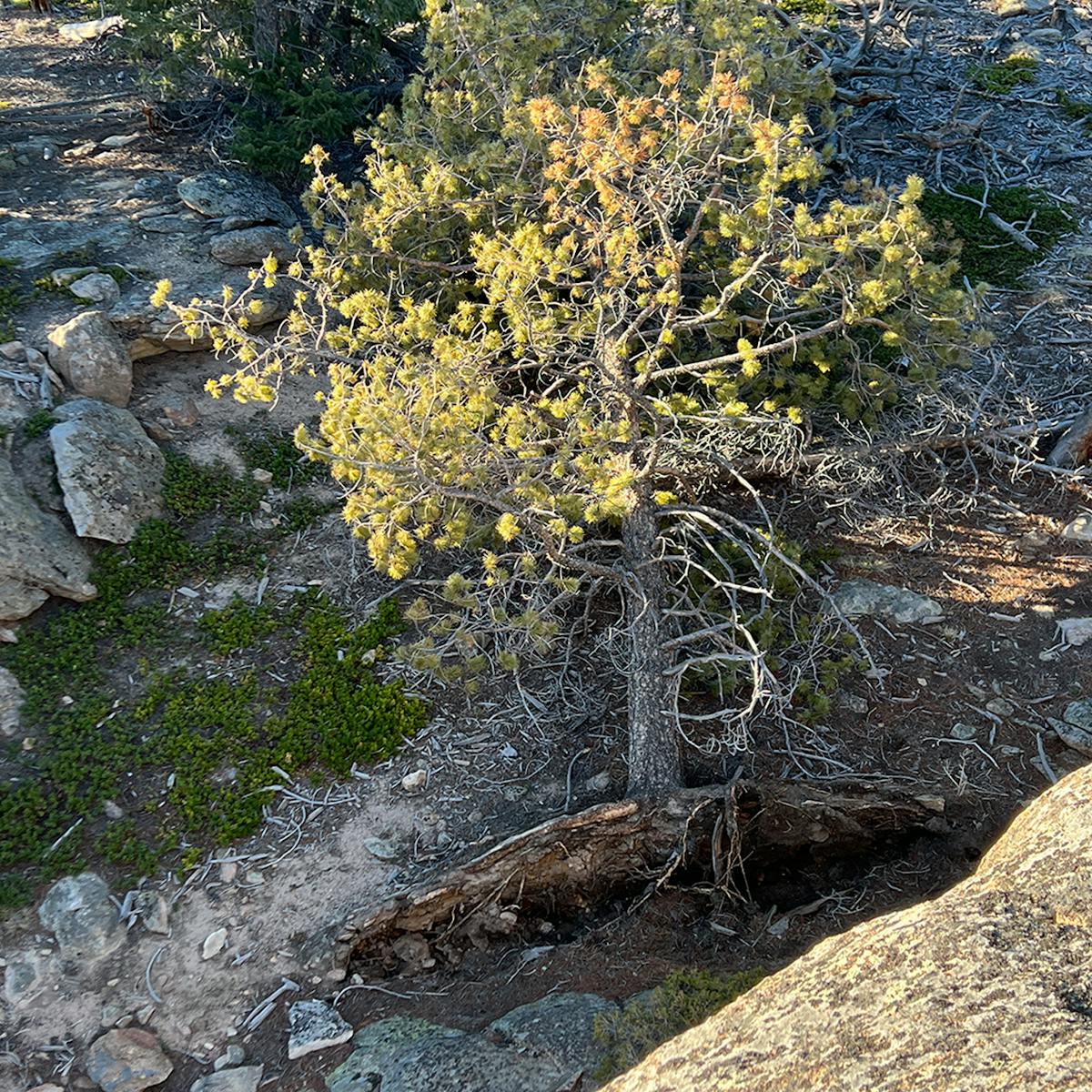 I feel like my life is falling apart. I feel like I'm 16 again, ripped from my entire existence, and forced to face grief, loss, and heartbreak, that some will never be able to relate to.
Shortly following my mother's diagnosis and my move, my, then serious boyfriend and I abruptly broke up. Instead of going through this together, and supporting me during one of my lowest points, he felt it more important to go "soul-searching" through Asia, and then, just left. I suppose as the saying goes, in difficult times, people show their true colors. I felt like my heart was breaking from every angle, every perspective. I gave up my apartment in NYC, and moved everything I owned into storage. I left my friends, my business partner, and my community I'd spent so much work building. I left behind my support systems; all without knowing when I would return, or how my mother's disease would progress.
I guess I'm here to remind you, and remind myself, that there's always silver linings. I've been able to see my mother almost every day, and tell her that I love her, even though, she can't always say it back. I've gotten to spend real, quality time with my two sisters, Faith and Rachael - who both live in Colorado. I haven't been able to spend this kind of time with them for years. I've reconnected with my sister, Faith, in a way I never thought I would again. Part of me thought, that by living in different cities, I'd lost a part of her forever. And over the years, I'd grown accustom to our distance.
What I realized, when writing my maid of honor speech back in March, was that, what held true while we were growing up, still holds true today. Faith hadn't gone away. Her love and support hadn't gone away. It was here for me the whole time. The time we've spent together these past months has been part of what keeps me sane. Through grief, depression, illness, loss, heartbreak, and beyond.
Throughout all of this, Faith is still the person by my side. She is still one of my most compassionate advocates. She still encourages me, stands by me, no questions asked. Faith has helped me transition back to Colorado, and in this time in life. Our shared dedication to our family and our mother, and our dedication and love for each other, will always be there.
So, Faith, I want to say, thank you. For being so protective, kind, funny, inquisitive, and inclusive, to me, and everyone.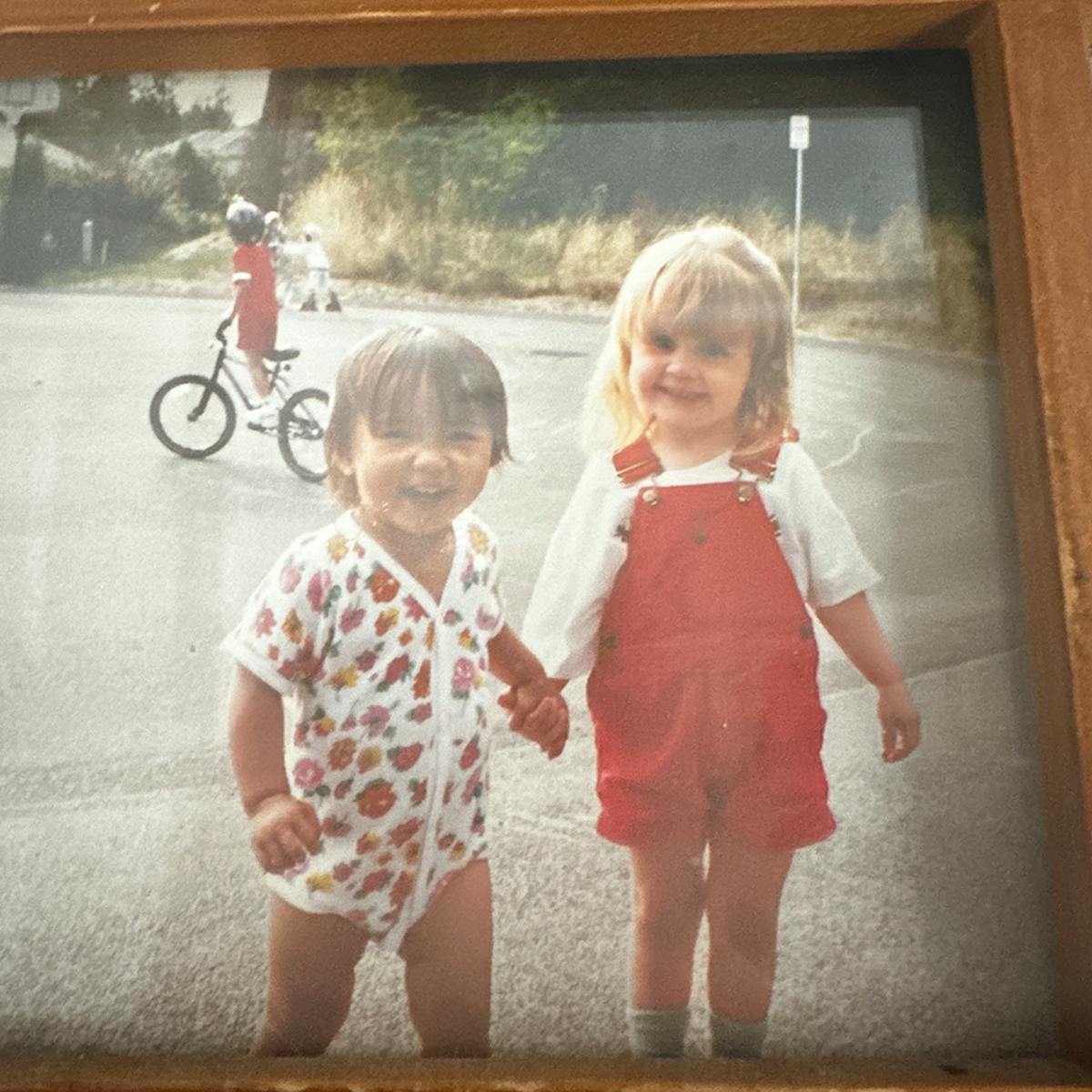 I'm so thankful we got to grow up together, and I'm so glad you're my twin - I love you.