AN INSIDE VIEW BY BH
No. 32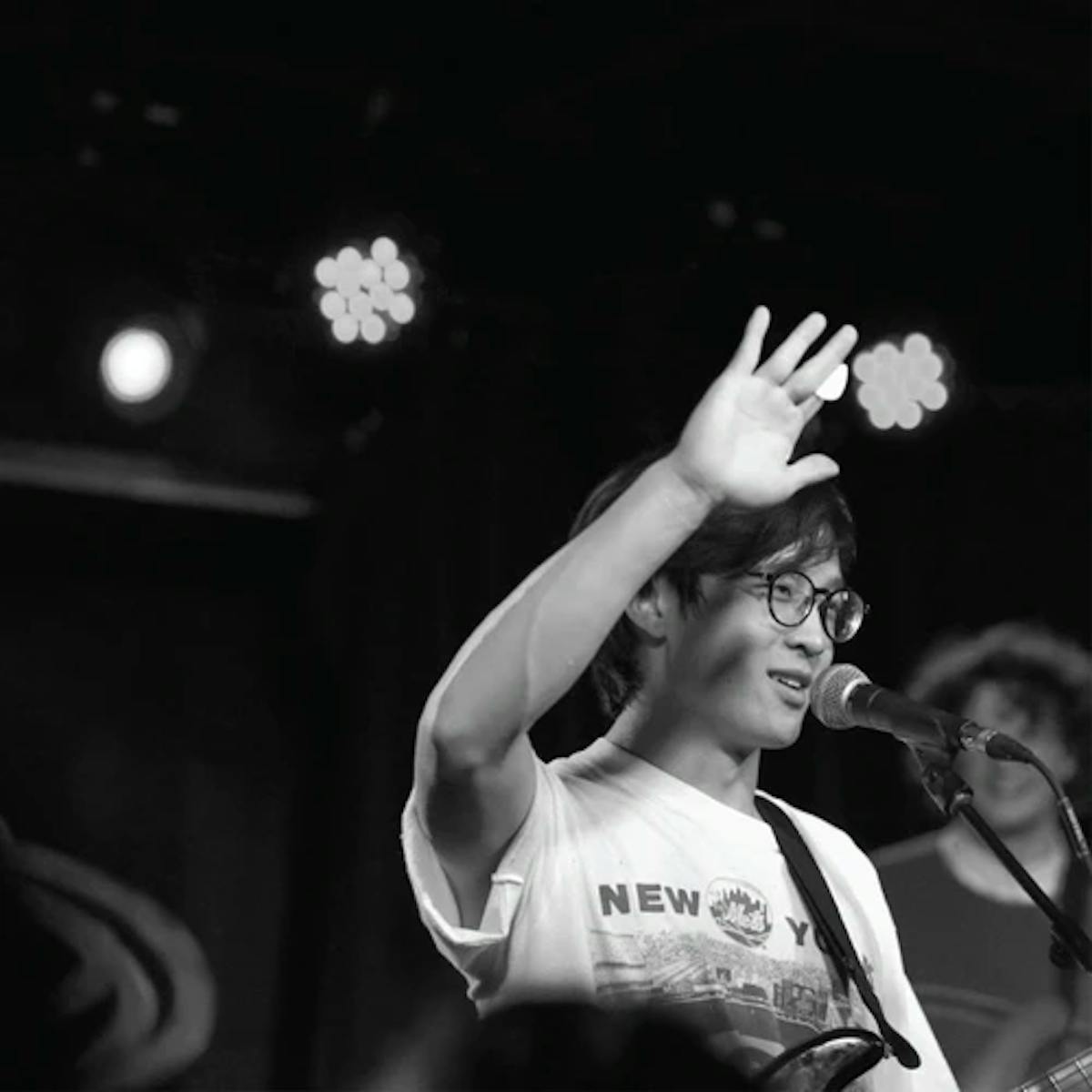 On The Art of Nostalgia and Growing Up
Monsune posted his first music video on February 7th, 2018. I'd been cleaning my desktop sometime in January of 2019, probably partly out of some desire to fulfill at least one new year's resolution on my checklist, when I came across a screenshot of the music video. The thumbnail was paused at the moment Monsune was about to start singing: the simplicity of him in the center shot with closed eyes in what looked like a playground drew me to look him up on Youtube instead of simply trashing the photo. 
And what a song it was. Titled "Nothing in Return," it sounded like a breezy, easy-going song that's perfect for twilight drives. Monsune's effortlessly soothing voice blends in naturally with the harps and trumpets in the background. Somehow the song feels nostalgic, but for what I can't quite put my finger on. The music video, shot on a merry-go-round, seemed to reflect the lyrics of the song about going around and around without ever coming to a conclusion. This simple but creative song, and its music video, thus became my obsession. It prompted me to immediately (and I mean immediately) look for more songs by him -- I scoured Youtube, Spotify, Soundcloud, Bandcamp. There were, to my disappointment, none. I honestly thought that perhaps this really was it, that this was only a one-time, fleeting experience, never to occur again. Like the Portuguese term saudade--a profound feeling of nostalgia for what was and no longer will be again. I was stuck within the saudade of "Nothing in Return" while anxiously awaiting new music, unsure of whether it would ever happen again.  
After playing the song on repeat for a few days and making peace with the fact that maybe he wouldn't come out with a new song for a few months (or ever…), he came back. Imagine my surprise when I pulled up my Youtube page and saw, in all its glory, "OUTTA MY MIND," with a cover photo of a girl with flowers around her face drenched in a blurry red hue. It was everything I was waiting for and more. 
Filmed in one long tracking shot for the entire restaurant scene, the production seemed heavily inspired by Wong kar-wai, one of my favorite directors. The video follows one of the waitresses from when she serves Monsune at the mahjong table to when she fends off a pushy customer to ultimately pushing him out as he picks a fight with Monsune. Ending with what can be assumed as a dream of the girl, the video perfectly matches the sentiment of "OUTTA MY MIND." A song about obsession and infatuation, the steady beat of the song and the near-whisper of Monsune's voice create a dreamy mood to complement the lyrics and the video. Even the inspiration from Wong Kar-wai, a director who was an expert in creating the essence of nostalgia, completes the song. I had this song (and music video) on repeat for days too.
But what was even better happened days later, when he released an entire EP (yes, an entire! E! P!). Titled Tradition, the EP includes five songs: "1998," "CLOUD," "OUTTA MY MIND," "MOUNTAIN," and "JADE." Each song sounds like it was pieced together from old records, and Monsune (whose real name is Scott Zhang, by the way) himself says that he used many samples to reimagine them in a modern context. The overall EP charts Monsune's emotional chaos as he transitions from adolescence to adulthood, and the album came out around the same time I was dealing with all these new feelings too. It was a huge transitional phase in my life--from graduating college to working--and Monsune's music was a nice relief from the stress I was feeling. 
Perhaps that's why his music hits a chord within me: the fact that he covers his experiences with diaspora and uncertainty (oh, so much uncertainty) in such a volatile time of our lives: our 20s. If listened to in chronological order, "1998" starts with someone (perhaps Monsune) saying, "It happens all the time dude / I'm at that weird age where I can't tell if I'm an adult or still a child / you know / Yeah." I'm sure my friends and I have said that to each other a billion times throughout the few months of our last summer, and the uncertainty of being either, coupled with the uncertainty of where we will end up, all surfaced in relation to his music. The final song, "JADE," then ends with, "I don't know, sometimes you just grow up like that." Simple as that, the ending of the song and album seems to reflect this mountain we've climbed from childhood to now. All this confusion and anxiety about adult life make us nostalgic for a simpler time--perhaps childhood, perhaps a time before digital globalization was so prevalent, perhaps simply when we were more innocent and carefree. Our lives are still only blossoming, but we are no longer children anymore. Sometimes, you kind of are just forced to grow up. 
The feeling of loss of childhood, loss of home and even the loss of love all translate within this nostalgic album, and it is this feeling that I find myself drawn to, along with the artistry of Monsune's visual direction. It was nothing like "Nothing in Return," but I couldn't have predicted how great it was going to be. Tradition came at a special time--I will never be in that same place in my life again, and Monsune's music will never affect me the way that it did again. Once the moment has passed, it will never be felt again. The suspension in that moment--the moment that I was as confused as any early 20s, new adult could be, the moments waiting for new music,the many moments repeating Monsune's one song, and the moment I heard the first beat to the new release-- will never be again. Maybe I am nostalgic for those moments. But thanks to those moments, I guess I'm realizing that some things are well worth the wait, and worth missing.