AN INSIDE VIEW BY BH
THE HIP HOP ARTIST JAILED FOR HIS MUSIC
No. 23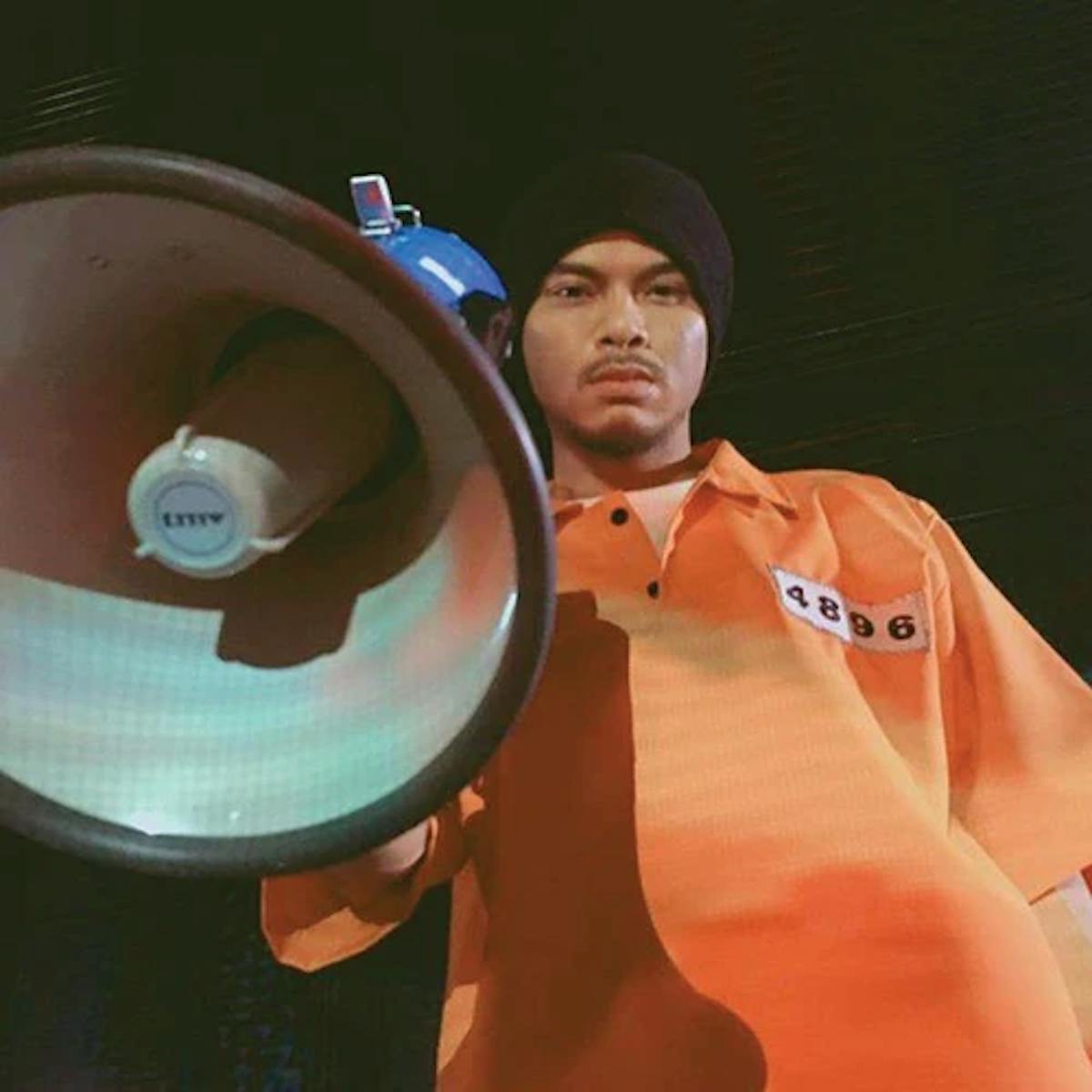 Malaysian Chinese recording artist Namewee is a name we'll remember
When we say Malaysian Chinese recording artist Namewee is controversial, we mean *controversial*. Example 1: a music video that starts out with a tourist falling in love with a girl giving money to a monk.  He then proceeds to push his friend in front of a bus, then follows her and throughout the streets of Thailand, trying to win her over. But this is the premise of Namewee's music video, "Thai Love Song." Another music video, "Like a Dog," shows Namewee with dancers in dog masks dancing in front of what appears to be a mosque (but was later clarified to actually be the prime minister's office). He was arrested for this one, but quickly let go. Such is the range of Namewee's music videos and the source of his *controversy.*  
Namewee has never been shy about voicing his opinions through his music and art. From songs like "Oh My God" to "Geebai People," his music has been controversial from the start. In a culture that is more or less traditional, Namewee's bluntness (and sometimes crudeness) has garnered his notorious reputation. His signature beanie and sunglasses look is now easily recognizable as his popularity has risen through the years, but it is not without hard work and perseverance that Namewee has made a name for himself. 
At times humorous, at times satirical, and at times offensive, Namewee is definitely one of a kind. In 2016, "Oh My God," a collaboration with Taiwanese group 911, was flagged for a controversial music video that depicted the prophet Mohammed drinking, gambling, and wielding a toy gun. This, coupled with lyrics that reference Islam, Buddhism, and and Christianity was deemed insulting (in particular to Islam) by authorities, and Namewee consequently found himself  locked up in jail for four days. Equally inflammatory, the lyrics to "Geebai People" include many lines that have homophones that sound like crude or sexual phrases. The list goes on with the way Namewee has tried to push the envelope, but he also creates humorous songs like "Aunty," featuring MC A-Fang, which references meeting your first love years later and seeing how much they have aged while they reminisce about the past. The music video, in which Namewee puts on a wig and sings to an aunty working a night market stand coupled with a montage of the past relationship, ends with the aunty herself rapping against him and telling him to move on from the past (in a very nice way, as you can imagine).
Born and raised in Muar, Malaysia, Namewee majored in mass communications at Ming Chuan University in Taoyuan, Taiwan. It was there that he rose to fame after posting a song on Youtube in 2007 titled "I Love my Country, Negarakuku" as a parody of Malaysia's national anthem. The song featured the original theme and meaning of Negaraku, but Namewee added a rapping aspect to it as well. The song, which dealt with the difficulties that the ethnic Chinese minority face in Malaysia as well as governmental and police issues, was so controversial that authorities considered charging him with sedition and a Malay rights group called for his citizenship to be revoked. In the song, Namewee calls out the government for taking care of those who are local rather than the Chinese minority, ironically stating that this is the way the government wants to prove that the Chinese are unafraid of hardship and able to work hard to get out of their predicament as some form of "training" for their future lives. It drips of satire and political commentary, and it is easy to see why it caught so much attention. Either way, Namewee avoided his charges after both publicly apologizing and removing the song from Youtube.
Though he released two consecutive albums in 2011 and 2013, "HoHoYeah!" and "Asia's Most Wanted," his official debut was 2015 in Taiwan, when he released the album "ASIAN KILLER" (亞洲通殺). Despite polarizing reactions, Namewee was nominated for the 27th Golden Melody Award for Best Mandarin Male Singer in the Vocal Category in 2016. When he released his second album "Cross Over Asia" (亞洲通車), he was once again nominated for the same category in the 28th Golden Melody Award. And it's clear to see why--no one in the industry in Taiwan is doing music likes his. Though his rap may be biting, his vocals are slightly raspy but soothing. In "High Pitched," his clear voice almost seems disjointed with the music video of a self-made parody of a performance on The Voice, yet this is essentially Namewee--talent coupled with humor and provocation.
In the same year, he also released Tokok50, a documentary film about Malaysia. He documented his way from Taiwan back to Malaysia, passing countries like Hong Kong, Macau, China, Vietnam, and Thailand,and included interviews with those working and studying in Malaysia in addition to those travel logs. 
To date, he has an impressive list of artists that he has collaborated with, ranging from Jam Hsiao (蕭敬騰) to Power Station (動力火車). He has also worked with Wang Lee Hom (王力宏), in a song titled "Stranger in the North (漂向遠方)," describing the life of migrant workers in Beijing and their journey to making a life for themselves--a reflection of his personal journey in making a name for himself in Taiwan. Though Namewee says that he does not intend to send political messages, his songs still reflect the societal issues that are present within his community today. His collaboration with Jam Hsiao, "Stray Dog" (流浪狗), is also a call to stop euthanizing stray dogs. 
Namewee draws his inspiration from real life--though he knows that people criticize him for making a big deal of sensitive issues, he also wants to challenge people. He seems to be doing just fine--in his most recent song, "Ain't a Cigarette" (哥抽菸), he couples melancholy tunes with hard-hitting lyrics, showing a different side to him that the public has yet to see. If anything, Namewee has proven himself to be quite versatile. Depending on how you want to interpret Namewee's music, it could be humorous or offensive. The fact that he is unafraid of such criticism and willing to put music and like this out there makes him notable to begin with. But this thin line is what Namewee treads between and what has made him so popular. His provocation is (slightly) calmed by his humorous touch, and, seven albums and five films later, it doesn't seem like Namewee is ready to stop any time soon.