AN INSIDE VIEW BY BH
IS BLOOD THICKER THAN THE TRUTH?
No. 114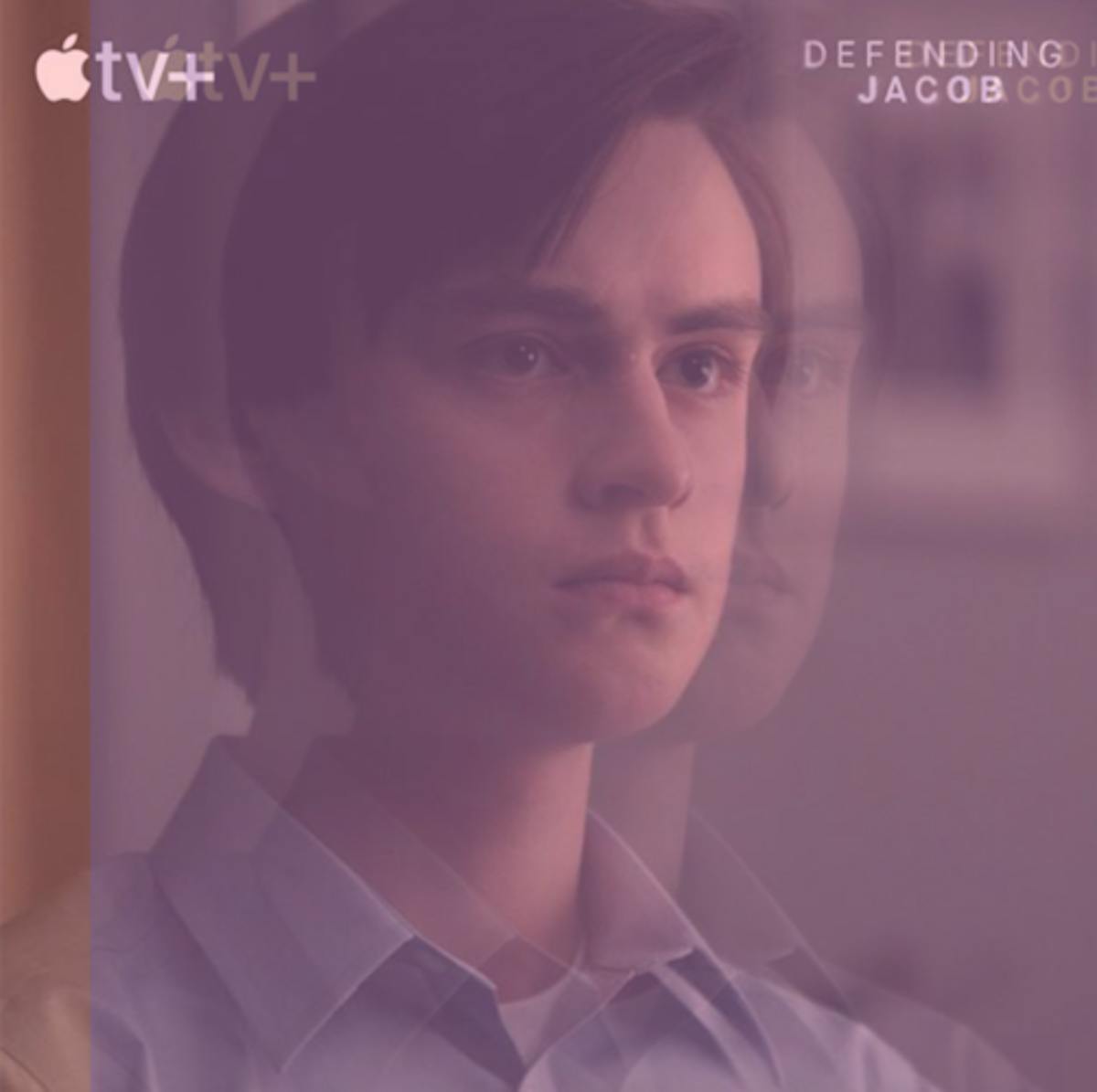 Defending Jacobis every parent's worst nightmare.
**This story contains spoilers from Apple TV+'s Defending Jacob.**
As a staple in all of my teenage movie nights, Chris Evans is, I find, criminally underrated. From his high school stomping grounds in Not Another Teen Movie to his combat War field in Avengers: Endgame, although he has had substantial mainstream success in the past two decades, it seems like his acting chops have been time and time again dismissed for the dazzling factor of his dashing looks. 
So I'll admit, I was not drawn to Apple TV+'s Defending Jacob despite its raving reviews or tantalizing trailer. In fact, I puzzled over the dissonant casting of  Chris Evans. I'd never imagined him playing a father figure, forever typecasting him as the dreamy "Harvard Hottie" opposite of Scarlet Johansson from The Nanny Diaries. 
Defending Jacobis a crime and legal drama centering around the Barber family as they deal with the allegation that their 14-year-old son, Jacob Barber (played by Jaeden Martell) may be a murderer responsible for the death of his classmate, Ben Rifkin (played by Liam Kilbreth). The 8-episode miniseries is framed by a Supreme court hearing, with Andrew "Andy" Barber (played by Chris Evans) retelling the events of the past few months that lead up to the finale episode.
Based on the 2012 novel with the same name by William Landay, the series diverted from its written arc in the final episode, opening up possibilities of a second season. In all honesty, though, it doesn't need one. Although streaming services are known to stretch out shows, often sacrificing artistic integrity in order to milk a cash cow, the ambiguous note the series ends on is thought-provoking; any attempts of over explaining or worse, backpedaling on established narratives in a potential second season would ruin any merits the first season had.
It is worth noting that while Apple lets filmmakers use Apple products in movies, 'bad guys' can not have Apple products on camera. Interpret this however you may, but Jacob Barber does have and use Apple products on camera.
Evans' Andy Barber wants to believe his son and convinces himself he is doing the right thing by standing by his side. However, having been on the other side before, as a district attorney, he can't help but notice all of the oddities in Jacob's behavior and inconsistencies in Jacob's narrative. He tries to contain these feelings for fear of sending his wife into overdrive. It is hard not to empathize with Laurie Barber (played by Michelle Dockery) heavily throughout the series. Her seemingly picture-perfect life is punctured, and when she realizes that her life was only ever superficially perfect, she nearly falls apart. 
While the couple are agonized by doubt and guilt, they continue to love their son. They don't need the world to believe in their son's innocence; they just need to know that he is telling them the truth. What eats away at this sense of unconditional love, though, is the fact that if their son really did commit the crime, perhaps they never really knew him.
The million-dollar question: did he do it?
Jacob denies any involvement in Ben's murder, even though all evidence seems to be pointing to Jacob. He really was the perfect suspect: he had the motive, he had the murder weapon, and he had written the perfect crime, down to every detail, all up in the cloud for anyone to see. While facing a painstakingly long and complicated trial, he even jokes about the murder, seemingly at ease. 
Maybe it's because I have yet to experience motherhood, or maybe it's because I too have yet to discover the truth, but I can't imagine believing Jacob wholeheartedly while all of the evidence points straight at him. 
Is blood thicker than the truth? Could a parent's unconditional love become conditional in the face of facts? 
Defending Jacob's Dockery and Martell argues yes, a parent's love for their children is unconditional. Series creator Mark Bomback says that "Nothing my children have ever done had me question my love for them, but many times, things they have done made me question how well I know them". Director Morten Tyldum adds, "We are, in many ways, a prisoner of that (love)".
What if the roles were reversed; would a child love their parents unconditionally in the face of ugly truths? Upon his father, William Barber's (played J. K. Simmons), indictment and imprisonment as a murderer, Andy couldn't bear the thought of ever knowing and loving his father. William and Andy only reunited as a part of Jacob's defense strategy. Andy loved Jacob enough to revisit his tumultuous relationship with his father. Even then, Andy was hesitant about giving William the slightest glimpse of his life. 
What would you have done in Andy and Laurie's shoes? Could you still love someone unconditionally knowing there's blood on their hands?