AN INSIDE VIEW BY BH
88RISING GIVES WESTERN MUSIC WHAT IT'S MISSING
No. 14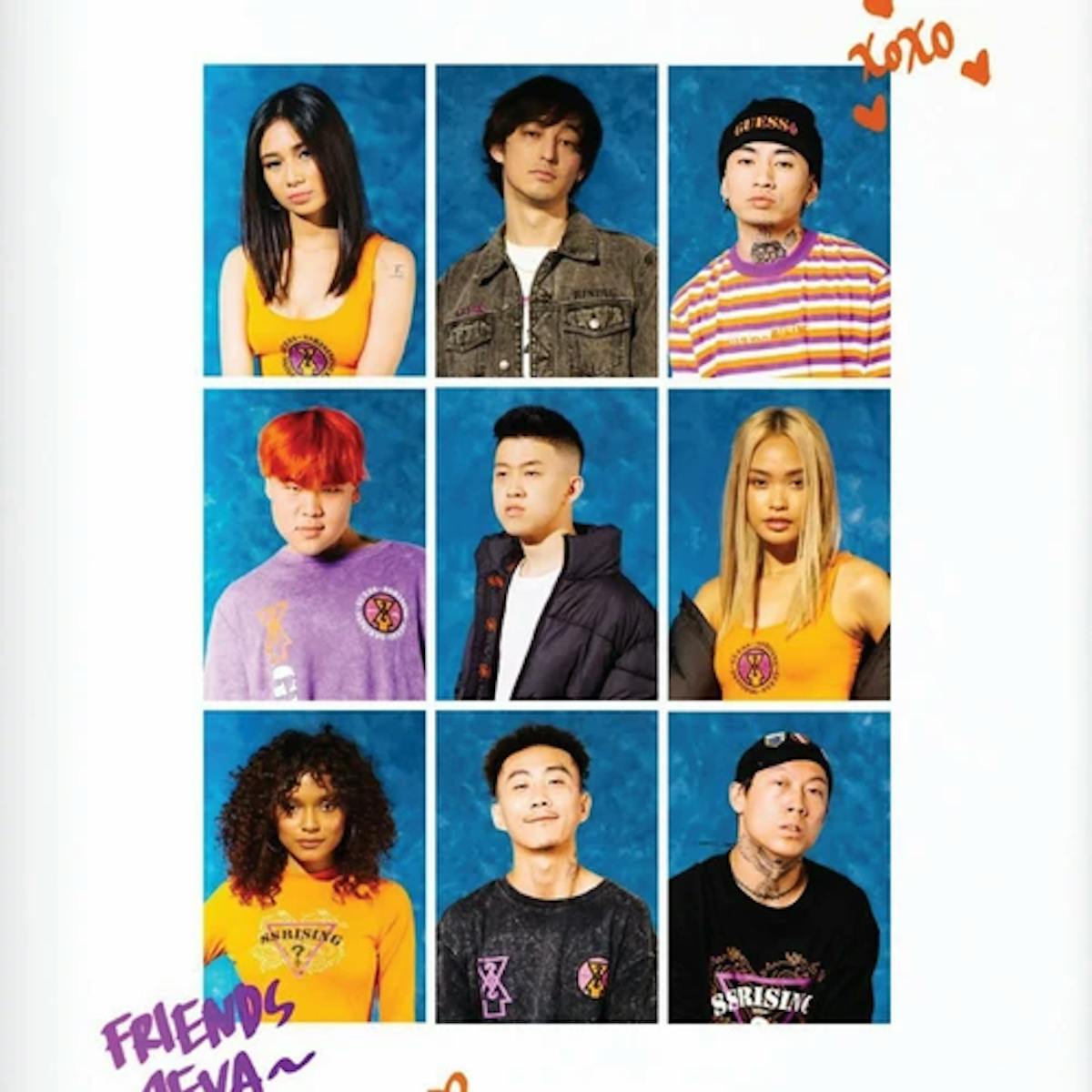 The music label and media company that puts Asian artists at the top of US Hip Hop charts
Sony Music Entertainment, Universal Music Publishing Group, and Warner Music Group are just a few of the major record labels in America, representing popular artists from Beyoncé to Madonna. Yet none of the labels have as much of a fan base, or any fan base at all, compared to the people they represent. Meanwhile, in just four years, record label and media company 88rising has built up a loyal fan base—where people are not only passionate about the artists they represent but fervent supporters of the company itself. With fans even getting the 88rising logo tattooed on themselves, 88rising has not only built a community and a culture, but a creative empire. 
88rising is a company of many trades: it is a record label, management company, marketing firm, and video production house. But what makes 88rising even more significant is its focus on primarily Asian artists. Founded by Asian-American Sean Miyashiro, 88rising is "dedicated to celebrating global Asian culture". Representing hip-hop artists like Rich Brian to indie artists like NIKI, 88rising has integrated Asian artists into genres where Asians were once disassociated from or even non-existent.
Courtesy of YouTube/88rising
88rising is set out to correct the lack of Asian representation in Western music. Through their music, 88rising shows that the musicians' Eastern upbringings and backgrounds are not entirely distinct from Western trends and cultural influences. In one of their most famous songs, "Midsummer Madness", a hybrid Eastern-Western culture is revealed through the use of both English and Chinese lyrics, and even "Chinglish" lyrics, which combines both English and Chinese to form a more complex, unique meaning. The Chinglish lyrics, such as "把 beautiful memories 存入我的 iPhone X", which means "save these beautiful memories onto my iPhone X", represent the beauty of a bilingual identity that many diasporic Asian listeners embrace as an integral part of how they view and communicate with the world. Rather than a cut-and-dry, East versus West mentality, 88rising reframes Asian culture as a missing element of mainstream music, that when united, enhances it. 
Courtesy of YouTube/88rising
Not only does 88rising bring Asian culture into the forefront of pop culture and reconstruct public perceptions about Asian identity through their music, they also do so using creative media strategies. Separating themselves from many other record labels, 88rising takes advantage of the digital age we live in and produces trending content—spreading Asian American perspectives in all facets of pop culture. The 88rising Youtube channel went viral for their "Rappers React" series in which famous rappers, ranging from Migos to Playboi Carti, reacted to 88rising artists' music videos. While watching a Rich Brian's music video, for example, many rappers were taken aback by their affection for the song, but rapper 21 Savage pointed out, "the music don't match him though." At first many may share the same surprise as 21 Savage at seeing an Asian rapper, but witnessing his talent in addition to the approval given by the featured rappers allows for the perception of Asians in rap to not only become one of acceptance but one of appreciation. Through the juxtaposition of already popular rappers and the up-and-coming Asian rappers, 88rising was able to deconstruct the conventional image of a rapper, showing that although rap may not be traditionally showcased through an Asian lens, Asian rappers are more than capable of entering the mainstream. Asian artists succeed not in spite of being Asian, but because of the culture that a unique Asian identity brings to mainstream music. 
The success of 88rising as a brand also lies in its community. While no one knows what music label Beyoncé belongs to, people associate artists like Rich Brian, the Higher Brothers, and Joji with 88rising. 88rising is a collective of creatives and the close relationship between them is clear to their fans. With an 88rising tour, music festival, and two collaborative albums featuring all of the artists they represent, 88rising has become a hub for various genres of music to intersect. On social media, you can see the artists interact with one another, like NIKI and Rich Brian posing together on a motorcycle or Joji and Jackson Wang fighting each other as superheroes. The unification of various artists and personalities under one name allows for it to be especially easy to also unify many fans who not only appreciate each artist individually, but together as a dynamic group. 
88rising's Rich Brian was the first Asian to top the iTunes hip-hop chart with his debut albumAmen, while Joji's albumBallads 1similarly found its place as number one on US Top R&B/Hip-Hop albums. The global success of 88rising and its artists, especially in the Western hemisphere, shows their accomplishment in including Asian identity as part of the mainstream where it was once missing. Not just marketed towards Asian people, 88rising's music and content has helped create a bridge between cultures, breaking stereotypes and creating exposure to reclaim Asian culture as something cool and admirable for any audience. Watching the Higher Brothers, rapper KYLE exclaimed, "I don't think I've wanted to be Chinese more than this right now!"