AN INSIDE VIEW BY BH
THRIFTING IN NEW YORK CITY
No. 156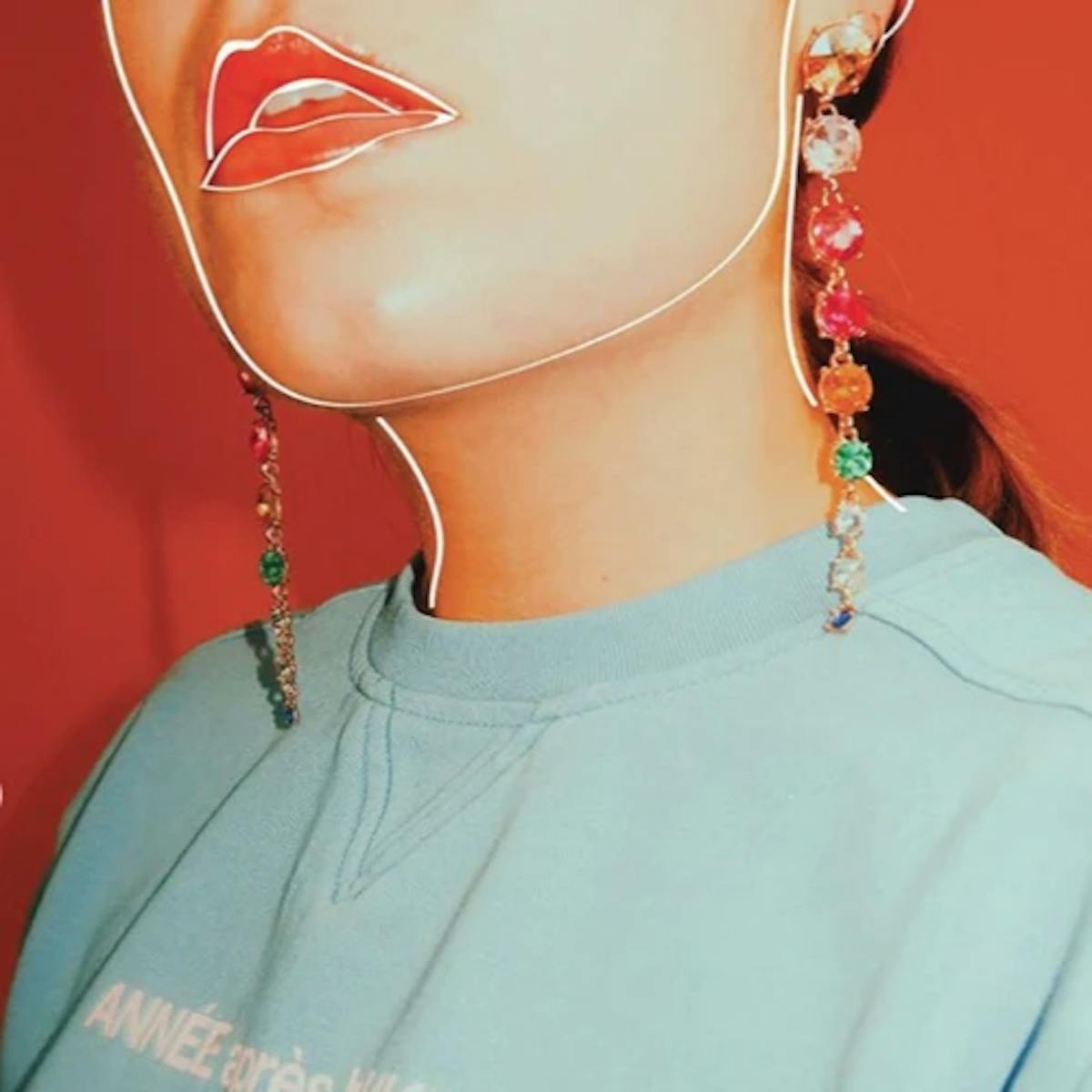 Hidden treasures in the city that never sleeps
With the city's infamous density of trendsetters and artists, it is no surprise that its thrift shops are filled with the most unique and exquisite second-hand items. Now, more and more people, appreciative of affordable prices, unique selection, and environmental benefits, prefer to thrift shop. New York City is home to hundreds, maybe even thousands, of thrift shops varying in price and style, so it can be overwhelming to navigate your way through all of them. After years of browsing, exploring, and going on thrift crawls from which I have left both empty-handed and with my bags full, I have found the following five thrift shop chains to be the best of the best in New York City.
Manhattan: 57 Stanton St, 338 E 11th St, 143 1st Avenue; Brooklyn: 1444 Dekalb Ave, 105 Wilson Ave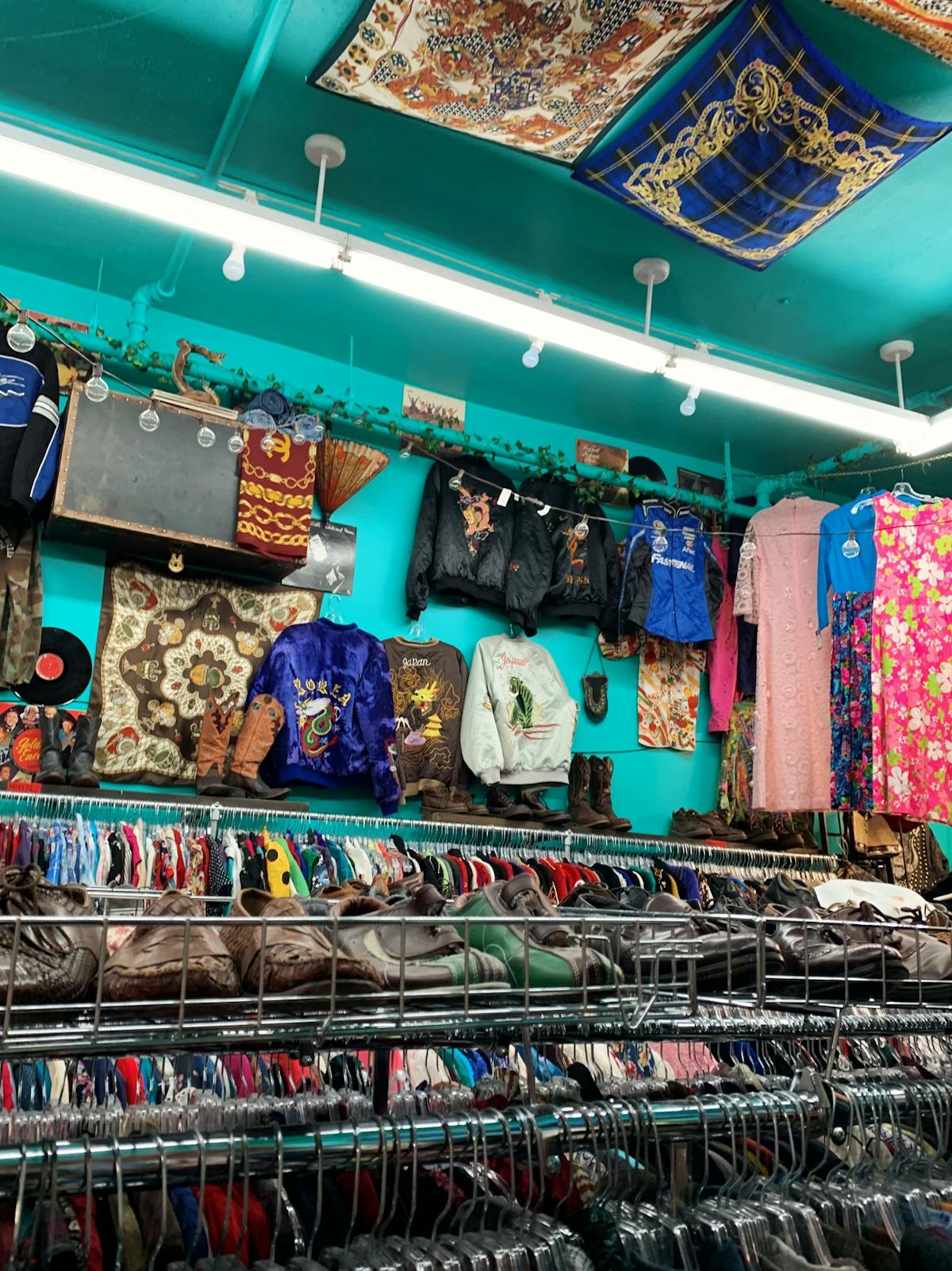 IMAGE CREDIT: BOBBLEHAUS/CHLOE XIANG
Flamingos Vintage is the only chain thrift shop in NYC that charges by the pound. Lighter pieces of clothing are $12.99 to $19.99 per pound while heavier items are $9.99 per pound. Thus, Flamingos is the best if you're looking for summer shirts or light jackets, because the lighter the piece is within each price range, the cheaper and better deal it is. Flamingos is filled with amazing vintage T-shirts, featuring a large amount of Harley Davidson shirts—many for under $10! While many vintage stores overprice their t-shirts, taking advantage of popular brands and logos, Flamingos remains true to the affordability of a thrift shop. Other notable items include silk, embroidered bomber jackets and Western wear, such as suede fringe jackets and cowboy boots.
Manhattan: 332 E 11th St, 114 W 26th St, 714 Broadway; Brooklyn: 504 Driggs, 109 Boerum Pl, Astoria: 29-16 Ditmars Blvd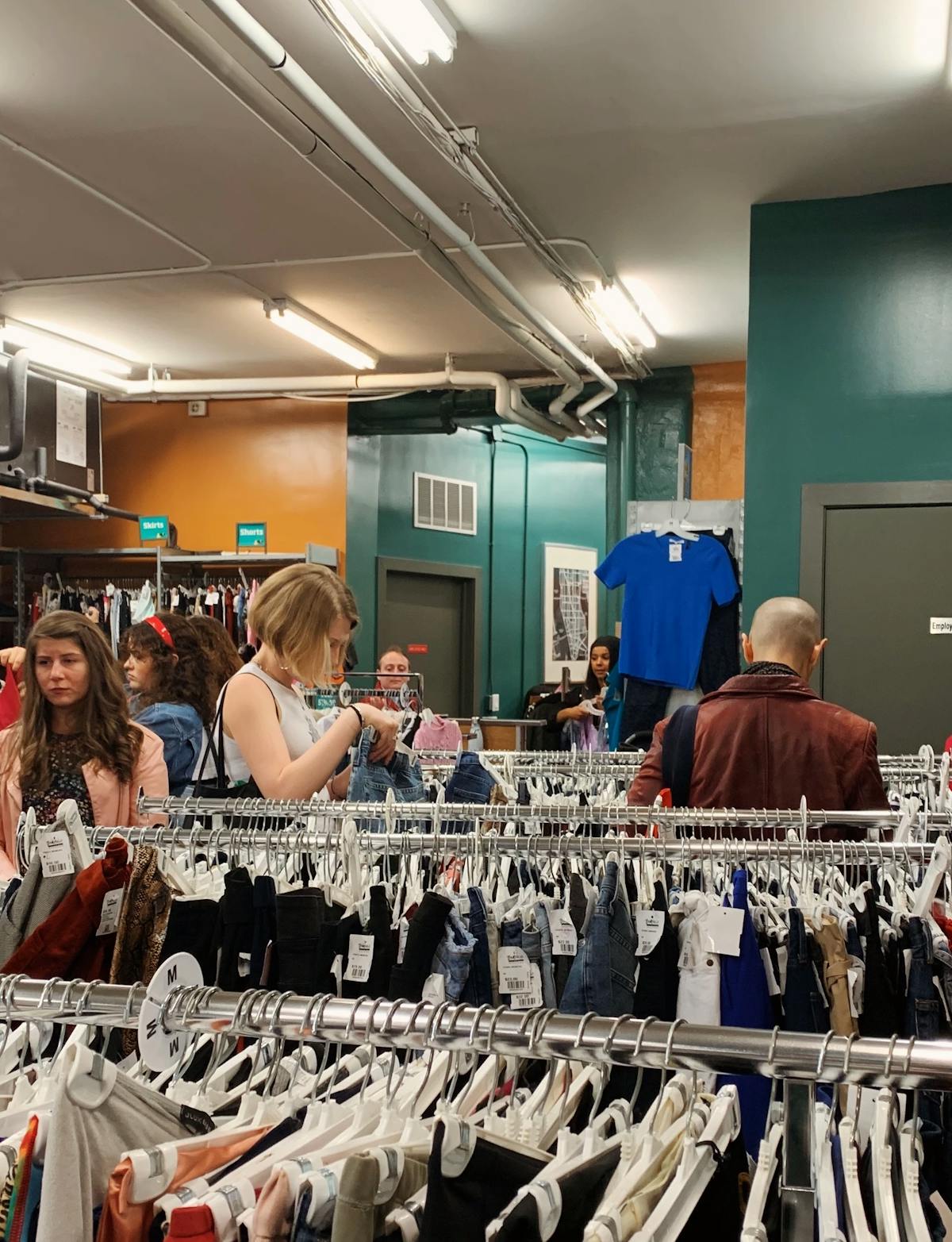 IMAGE CREDIT: BOBBLEHAUS/CHLOE XIANG
Buffalo Exchange is a popular thrift chain among students in NYC, as it purchases clothing seasonally and has a selection process to feature styles and brands that are more attractive to young shoppers. Buffalo Exchange is most well-known for name brands generally found in shopping malls, as most of their clothes come from labels such as Urban Outfitters, J-Crew, Levi's, and Zara. Behind the cash register of each store, you can also find luxury-brand items such as from Off-White and Supreme. The prices are higher than some of the other thrift chains, such as L Train and Flamingos, because of the brand names, but they are reasonably priced. Each item has been assigned a different price depending on the brand and quality of the item, but each category of clothing generally remains within the same price range, such as jeans that go from $20-30. 
Manhattan: 204 1st Ave, ; Brooklyn: 106 Thames St, 629 Grand St, 1377 Dekalb Ave, 654 Sackett St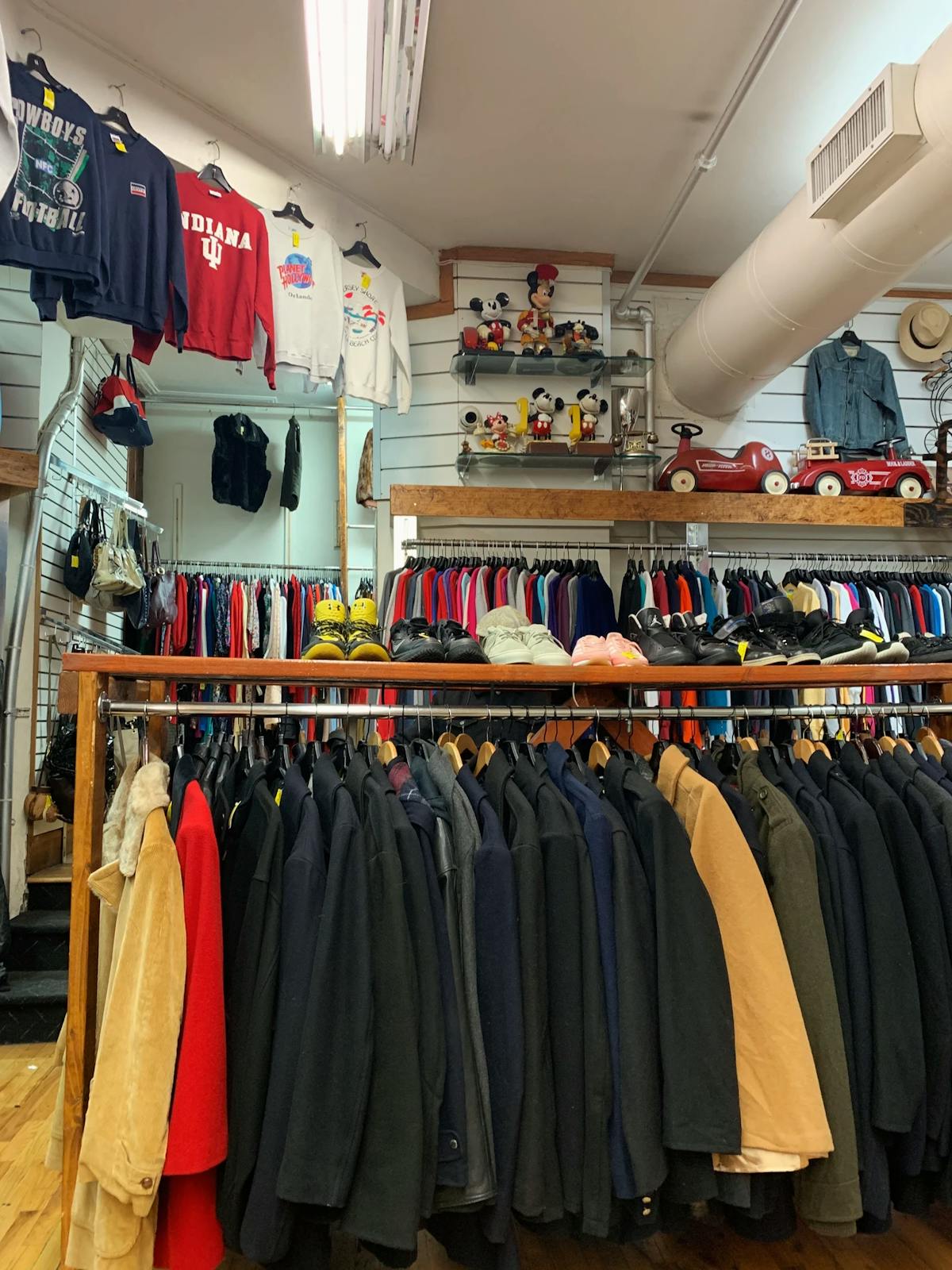 IMAGE CREDIT: BOBBLEHAUS/CHLOE XIANG
LTrain and No Relation Vintage belong to the same chain of thrift shops found exclusively in NYC. This chain is great for its pricing, with flannels priced at $6, sweatshirts for $8, denim jackets for $20, and authentic leather jackets for $30. While the variety of clothing is more limited than some of the other chains, this chain carries a very diverse selection within their selected categories of flannels, sweatshirts, sweaters, and outerwear. L Train/No Relation boasts a strong outerwear section all year around, with entire racks dedicated to different colors and shapes of denim, leather, varsity, and windbreaker jackets. 
Manhattan: 44 W 8th St, 1114 1st Ave, 7 W 14th St, 220 E 23rd St, 105 W 25th St, 1704 2nd Ave, 157 W 72nd St, 2231 Third Ave, 2196 5th Ave, Brooklyn: 132 Bedford Ave, 258 Livingston St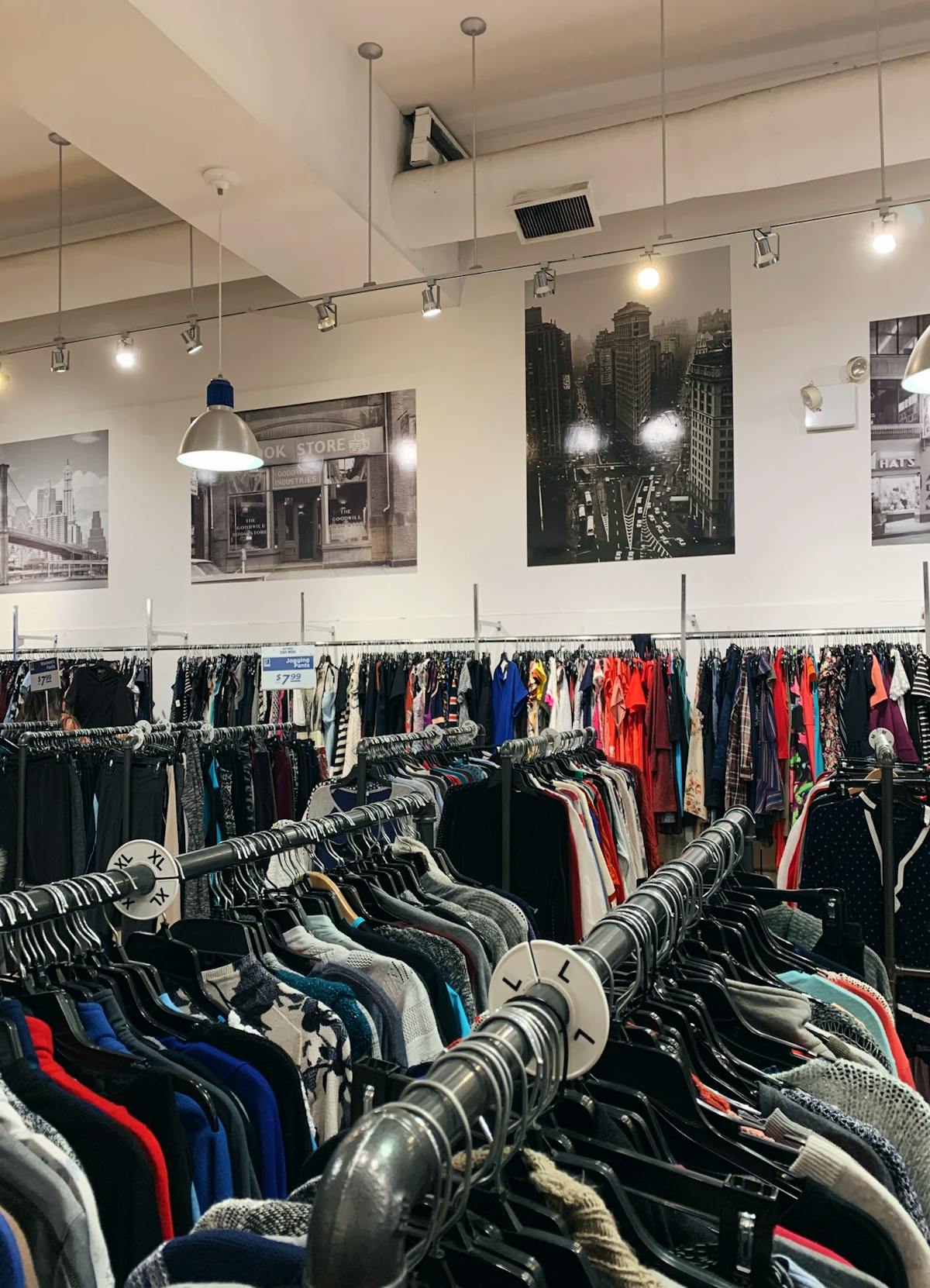 IMAGE CREDIT: BOBBLEHAUS/CHLOE XIANG
Goodwill is the thrift chain with the greatest assortment of items. Their apparel section is very comprehensive, featuring sweaters from cardigans to pullovers, and dresses from casual to cocktail. Not only do they have all categories of apparel, they also have home goods such as dishes, picture frames, and vases. However, unlike some of the other curated thrift shops, such as Buffalo Exchange, Goodwill items come from donations so they pay less attention to trends and cater more towards an older customer base. The prices are very reasonable, with shirts starting at $8, jeans starting at $10, dresses starting at $13, and coats starting at $40.  
Manhattan: 10 W 13th St; Brooklyn: 95 5th Ave, 74 Guernsey St, 23 Bogart St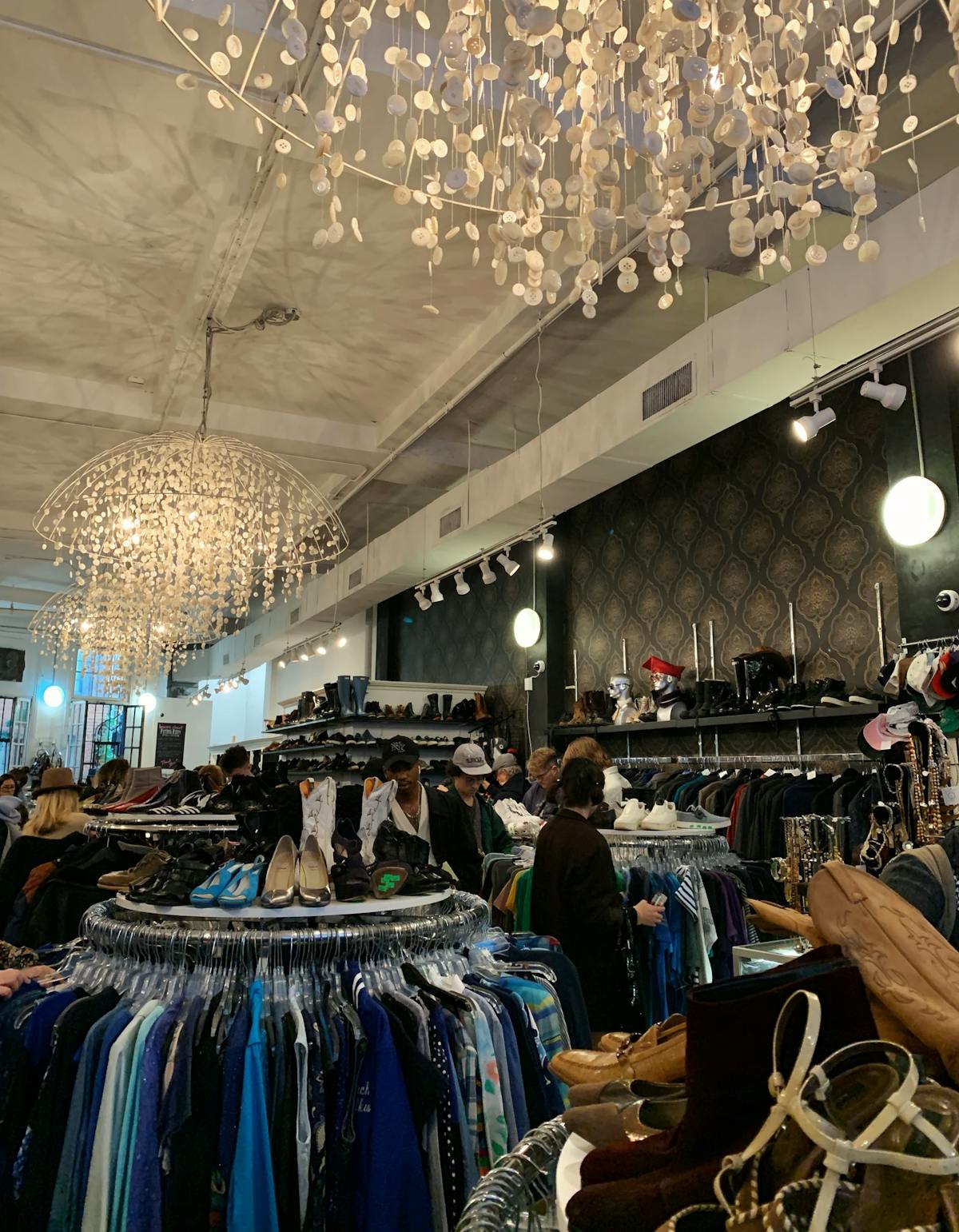 IMAGE CREDIT: BOBBLEHAUS/CHLOE XIANG
Out of all of the thrift shop chains, Beacon's closet features the largest amount of high end brands. Here, you would be able to find designer items such as a Commes des Garçon jacket, Prada shoes, and a Burberry shirt. However, because of the luxury brands, the price range of Beacon's Closet can be higher than the typical thrift shop. Focused more on fashionable than comfortable pieces, such as sweatshirts and t-shirts, Beacon's Closet is for the shopper who wants a vintage designer item that they can permanently add to their wardrobe.
Beacon's Closet also has a great selection of jewelry and accessories, as well as a wide array of shoes. In the shoe section, you can also find many designer and name brands such as Miu Miu and Hunter. Because Beacon's Closet carefully buys and curates their products each season, there are many high quality treasures found in the stores.