AN INSIDE VIEW BY BH
ICONIC FASHION MOMENTS IN K-POP
No. 46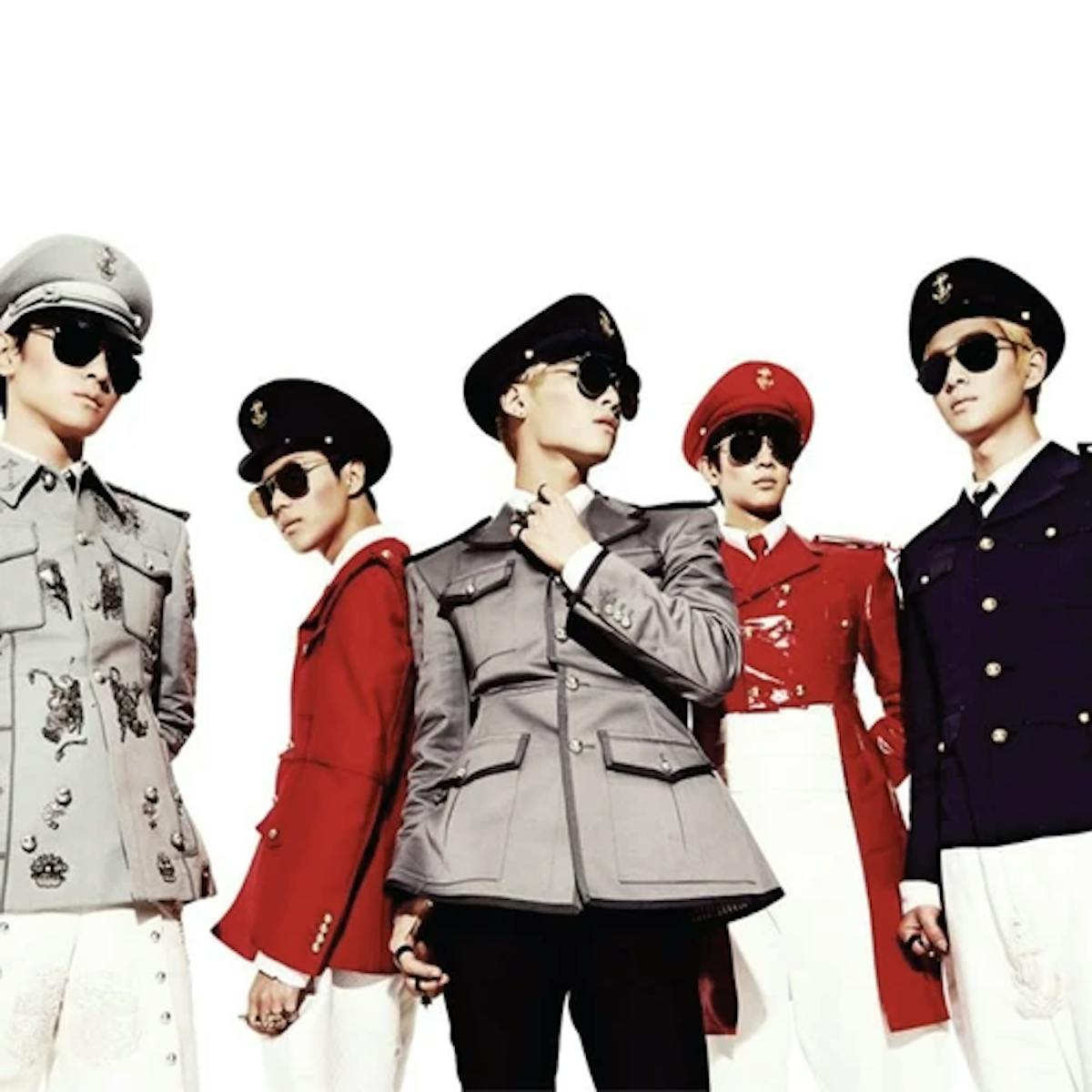 "Balmain to KTZ/Many style from A to Z/Jeremy Scott, Givenchy/Bitch you ain't got shit on me," raps CL on 2NE1's song 'Can't Nobody'. Even back in 2010, it was easy to see why K-pop stars boasted about dripping in designer -- and in recent years, with the genre's explosive global takeover, it has become standard for idols to be stylishly decked out in Gucci, Fendi, Chanel and more. Insert Jackson Wang's Fendiman ~
But memorable fashion moments in K-pop don't always have to be about the brands and the labels. In fact, many of them succeed because of how they tell a story, evoke a mood, or contribute to the creation of an unforgettable aesthetic. The following moments from some of my personal favorite K-pop videos prove just how much of an art form fashion can be. 
MATCH MADE IN HEAVEN
EXO - Growl
In 2013, EXO released 'Growl,' a song that would still make any self-proclaimed "former" EXO-L instantly teleport to the dance floor at the sound of the opening notes. Six years on, the accompanying impressive one-take video remains as iconic as the track, with all of OT12 wearing identical grey school uniforms. However, each member is distinguished by small differences in his outfit: for example, D.O. being the only one with a bowtie, Suho wearing shorts, and Kai sporting an "NY" baseball cap. These details give every member their own unique character, but at the same time, they don't take away from the overall image of uniformity. The matching uniforms emphasize the minimalistic nature of this video and echo EXO's longstanding motto: "We are one." 
Fast forward to 2018, when EXO's little brother group, NCT, took the concept of "minimalistic badass dance video" to a new level. We all have that friend whose mantra is "I'll stop wearing black when they make a darker color" -- well, they might reach a euphoric high watching NCT's video for 'Black on Black,' which showcases them head to toe in black, dancing against a stark white background that's almost jarring in contrast, making the massive unit of 21 boys look like a single moving organism. Similar to 'Growl,' each member's ensemble has its own unique design: Taeyong has fringe on his shoulders, Ten's black cardigan has a stunning silver trim, and Yuta is clad in reflective vinyl pants (THANK YOU, STYLIST). This video is a hypnotizing visual feast you can't take your eyes off of. 
MILITARY PRECISION
SHINee - Everybody
SHINee's dance-heavy track 'Everybody' sent shockwaves through the K-pop world when it was released, thanks to the music video which showed a grittier, darker side of the group. It features the boys in air force military outfits, alternating between shots of them in white, red and blue uniforms embellished with large shiny buttons and adorned with medals. The military uniforms perfectly complement the complextro-dubstep song, which calls for matching choreography that involves SHINee moving robotically like toy soldiers. With gloves and hats to match, the group's impeccable air force-inspired wardrobe adds a bold, strong visual to an equally fearsome track. Perhaps the most legendary part of 'Everybody' is when the boys engage in a breathtaking formation that forms a moving human vehicle -- for that, I definitely salute them. 
This summer, EVERGLOW brought the heat with 'Adios,' an anthem for everyone who needs to cut toxic people out of their lives. It's a powerful, no-nonsense warning to whoever crosses these girls, with lyrics like "if possible, go as far away as you can/I just wanna let you know to stay out of my sight." The group don matching military-inspired outfits, with white blazers that have beaded fringe on the shoulders and white thigh-high boots. They even have name tags to show they mean business, making the message clear: don't mess with us. Adios is one of the most badass releases of 2019, and in these uniforms, EVERGLOW are recruiting all the bad bitches who aren't afraid to say "goodbye, au revoir, adios" to those who deserve to hear it.  
STRAP IN 
Girl's Generation - You Think
K-pop queens Girl's Generation showed their sexy side with 'You Think,' a big "F You" to an ex-lover. The song is all about realizing that they're too good for this boy and they're living their best life without him. In the video, the girls show off their silhouettes in different variations of a black-top-and-denim combo, and the cherry on top: harnesses. Each member is strapped with some kind of black or gold body harness, complete with the classic 'O' ring feature and, for some of the girls, heavily layered chains or caged leather straps. In line with the dark, sultry mood of this music video, the harnesses add oomph to otherwise simple outfits. They give the girls a chic, seductive edginess that shows that boy exactly what he's missing.
Before Timothee Chalamet and Michael B. Jordan famously kicked off the trend of male harnesses early this year, the boys of HISTORY were already testing the waters. 'Psycho' is an exploration of a crazed man who can't control his fixation with the song's addressee, tormented by his obsession with them.
This unique concept is paired with a sinister video featuring the members in black-and-white outfits that are given restraint and structure with the help of vinyl, leather and tight 'O' ring harnesses. Trapped in his own mind, the character in the song can't escape from his sinful thoughts. HISTORY's portrayal of a disturbed man is seductive yet evil, undoubtedly aided by the striking body harnesses that would make even their biggest fan hesitate to come closer.