AN INSIDE VIEW BY BH
No. 165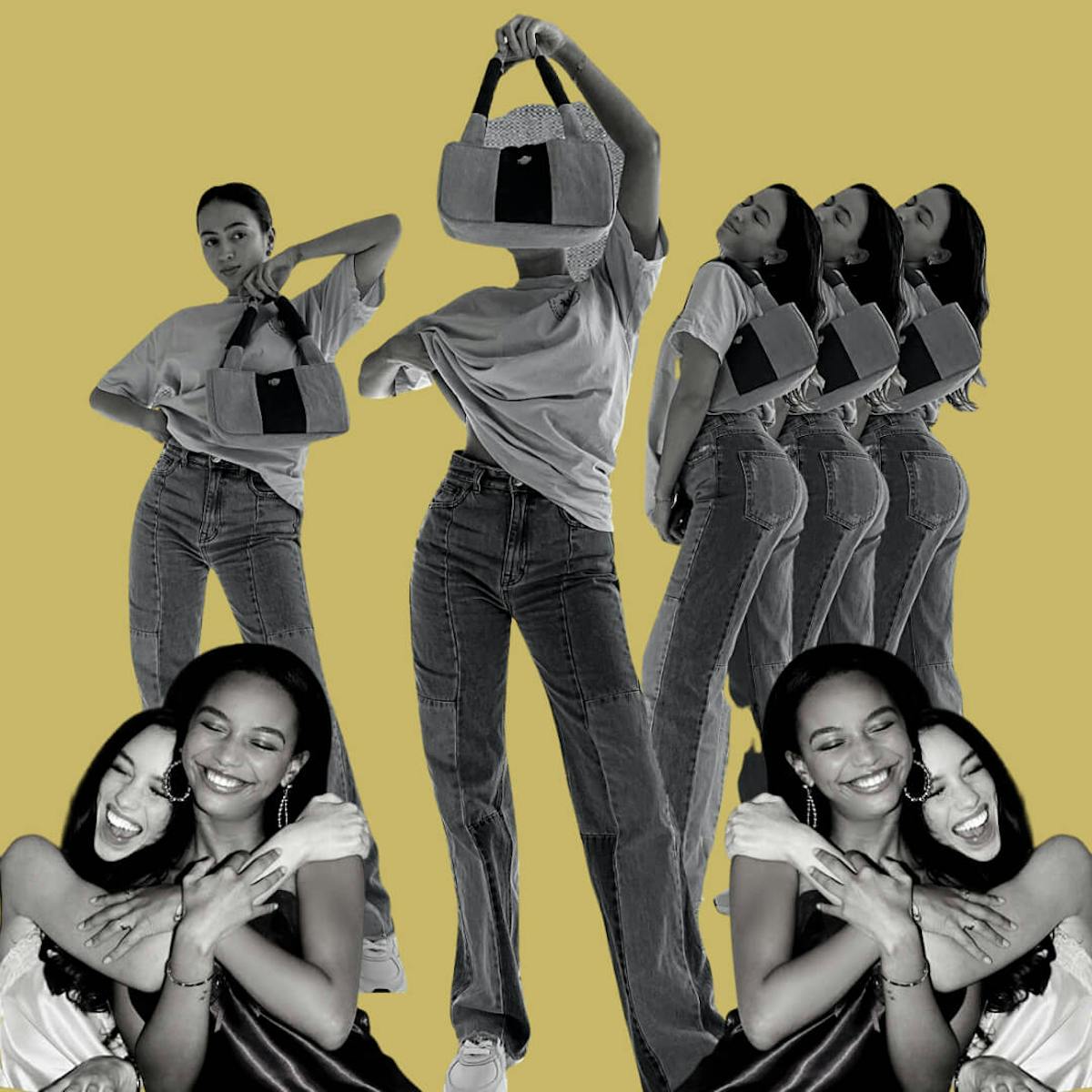 Feature image created from photography provided by Bibi-Jane del Rosario, Shapari Veen, and Noémi van 't Lam
A guide to the up-and-coming women-owned businesses in Amsterdam
A hot girl summer in Amsterdam begins the second the temperature rises above 20°C (68°F): everyone has their hair up with claw clips and their shoulder bags on, flocking to the closest terrace for an Aperol Spritz, or climbing over the fences at Vondelpark to crash a picnic.
Hot girl summer, popularized by rapper Megan Thee Stallion, who best described it as "just being you, just having fun," and more precisely as "turning up, driving the boat, and not giving a damn about what nobody is saying." Similar to its male predecessor, big dick energy, it's not literally about being well-endowed or the feminine beauty ideal. Rather, 'hot girl summer' signifies non-conformist confidence.
I feel like this summer — more than ever, we need a hot girl summer. After over a year in and out of lockdown, there is nothing I'd rather do than parade around town in a sundress, with a post-vaccine band-aid. 
But I propose we make it into a hot girlboss summer. Despite all the bad press girl bosses get (including the original girlboss herself Sophia Amoruso), there is still power in reclaiming that word to showcase my favorite up-and-coming women-owned businesses. Each of them is an artist of their own accord, challenging the cultural landscape, redefining the fashion scene, and leaving an indelible  mark as they go.
Bibi and Jean
Meet Bibi-Jane del Rosario and her eponymous fashion brand, Bibi and Jean. The Netherlands-born, Aruba-raised designer is breathing new life into pre-loved denim.
Del Rosario moved back to Amsterdam when she was 17 in pursuit of a bachelor's in forensics science. This move coincided with her introduction to the environmental impacts of textile waste. Her mother introduced her to the local flea markets and thrift stores in Amsterdam — something that was lacking in Aruba: "There were new clothes, every single week." But alongside the abundance of clothes, were del Rosario's rising consciousness of what they represented: "I started asking a lot of questions: What happens to the clothes if they don't get sold? How long [were they] owned before [they] got here?"
It prompted del Rosario to shop less and upcycle what she already owned. With the help of her mother, she got behind a sewing machine. When she began working with denim, she was fascinated by the challenge it proposed. "There was something about denim that just made it [all] worth it. Denim gets better over time, just like fine wine. Each pair of jeans tells a story, [from] their faded indigo lines [to their] rips." To accommodate the challenge denim proposed, she bought denim-specific needles and a heavy-duty sewing machine and began making denim bags. When del Rosario started showing friends and family the bags she made, they started giving her their old jeans to make a bag out of for them.
"And just like that, Bibi and Jean was born.
Behind the scenes, whether it's to make her signature bag or scrunchie, del Rosario starts off by going through all of her scraps. Despite a steady incurrence of denim donations from friends and family, del Rosario still tries to make do with scraps from previous projects. Scrappiness is in the bones of her venture: despite not having a formal fashion education, del Rosario learned through trial and error and always kept her initial goal of sustainability in mind.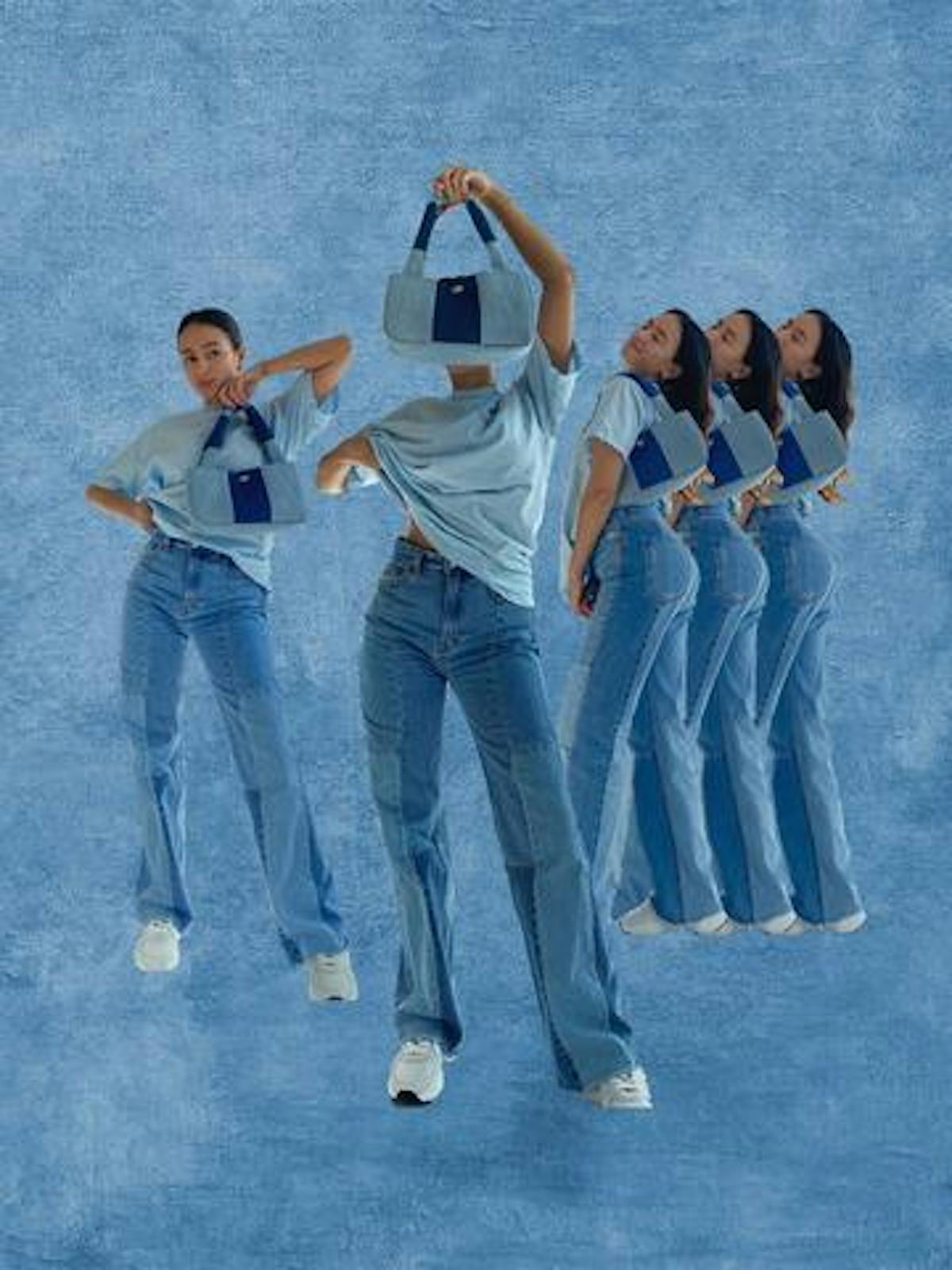 (Photo courtesy of Bibi-Jane del Rosario)
Del Rosario speaks highly of the current cultural landscape and fashion scene, describing it as "bold" and "conscious." Especially now, "people are way more likely to speak up [on the importance] of [buying] less shit, investing in pieces that last, and [shopping] secondhand."
Bibi-Jane del Rosario fits "bold" and "conscious" better than anyone; the 23-year-old jeans whisperer is turning outdated skinny jeans at the bottom of your closet into a permanent staple to swing on your shoulder.
"Bibi and Jean is for anyone who is trying to [make a difference] — small or big, [and] to impact the world positively."
Keep up with Bibi-Jane del Rosario on Instagram and TikTok, and shop Bibi and Jean on her website.
Toothfairiess
Toothfairiess was founded in Amsterdam by 21-year-old Bibi Boissevain and 20-year-old Malou Buijs. The two met working together at a restaurant and, initially, were only doing tooth gems on themselves and each other. It soon gained traction, and for good reason: Boissevain and Buijs were at the center of attention every time they went out. 
They realized there wasn't really a place where you could get tooth gems installed in Amsterdam — but there was a market for it. They wanted to fill that gap, and, at the same time, allow themselves to start a business. Starting small, their first few clients were only their close friends, but slowly and surely, news spread by word of mouth.
A more subtle alternative to grills, tooth gems are the perfect way to change up your look once in a while. "The fact that tooth gems are not permanent makes it really nice to play around with."
For the two tooth fairies, tooth gems are a collaborative process between them and the client; "Each time a client comes in we discuss what he [or] she wants to get: sometimes people have a very clear idea already, and sometimes we come up with something together." 
Boissevain adds, "We love to see [how] people use [tooth gems] to express their [personal] style, some like to go all out, and some like to keep it simple."
In terms of the fashion scene in Amsterdam, they see it changing in a very "uplifting and motivating way", as people aren't "afraid to express themselves". Because of this, they noticed a trend of "small and [up-and-coming] brands who are putting in great effort and showcasing unique creativity."
As of now, Boissevain has just finished Jean School and is planning on furthering her fashion education. Buijs is on a gap year and beginning her study as a goldsmith this fall.
Keep up with Bibi Boissevain and Malou Buijs on Instagram, and book your tooth gem appointment with Toothfairiess through their Instagram.
Vintage Jewels by Victoria
Vintage Jewels by Victoria is a reflection of Victoria Kahveciyan's Armenian heritage and her own roots in both New York and Amsterdam. Kahveciyan's father has been a jeweler for over 40 years, as she spent her childhood roaming around the Diamond District Following her move to Amsterdam, she continued to visit her father at the Antique Center and became more interested in the jewelry surrounding her. 
"I loved how [everything was] different, and [everything had] its own history. I started buying items of my own and created a collection I didn't think I would end up selling." 
Kahveciyan revealed the process behind each jewel at Vintage Jewels by Victoria, "All items are carefully selected and analyzed so they match the quality we want to sell." Not only are they "one of [a] kind, handcrafted," many feature "preloved jewels, gems, and semi-precious stones."
Echoing her personal sentiments, the Amsterdam fashion scene is reflective of her personal style. "Amsterdam is known for its vintage shopping, so it's an eclectic mix of cultures, styles, and periods. It feels like an ever-evolving scene — constantly changing but never afraid of colors, patterns, or textures. In true Amsterdam fashion, streetwear is combined with vintage, and the focus remains on finding unique pieces."
Since her start, Kahveciyan has quickly become a tastemaker in her community. "Vintage Jewels by Victoria is for [anyone] looking for quality sustainable fashionable jewelry and for [any women] who are not afraid to take risks." She adds, "Most of the items are colorful, chunky, and unique, [matching] perfectly with strong women who are not afraid to take risks and stand out — all while feeling special."
"Vintage Jewels by Victoria is for [anyone] looking for quality sustainable fashionable jewelry and for [any women] who are not afraid to take risks."
At the end of the day, Vintage Jewels by Victoria "is an upcycling, sustainable project made with [her] love for jewels, gemstones, their special properties, colors, and fashion." Kahveciyan is inspired by her childhood memories, this gives the brand a youthful essence. The classic and original nature of vintage makes it versatile for any occasion.
Kahveciyan is currently in pursuit of a minor in entrepreneurship at the Amsterdam University of Applied Sciences. She is also working with other Amsterdam-based brands, like Ooh La La, on their social media.
Keep up with Victoria Kahveciya on Instagram, and shop Vintage Jewels by Victoria on her website.
Guérison Home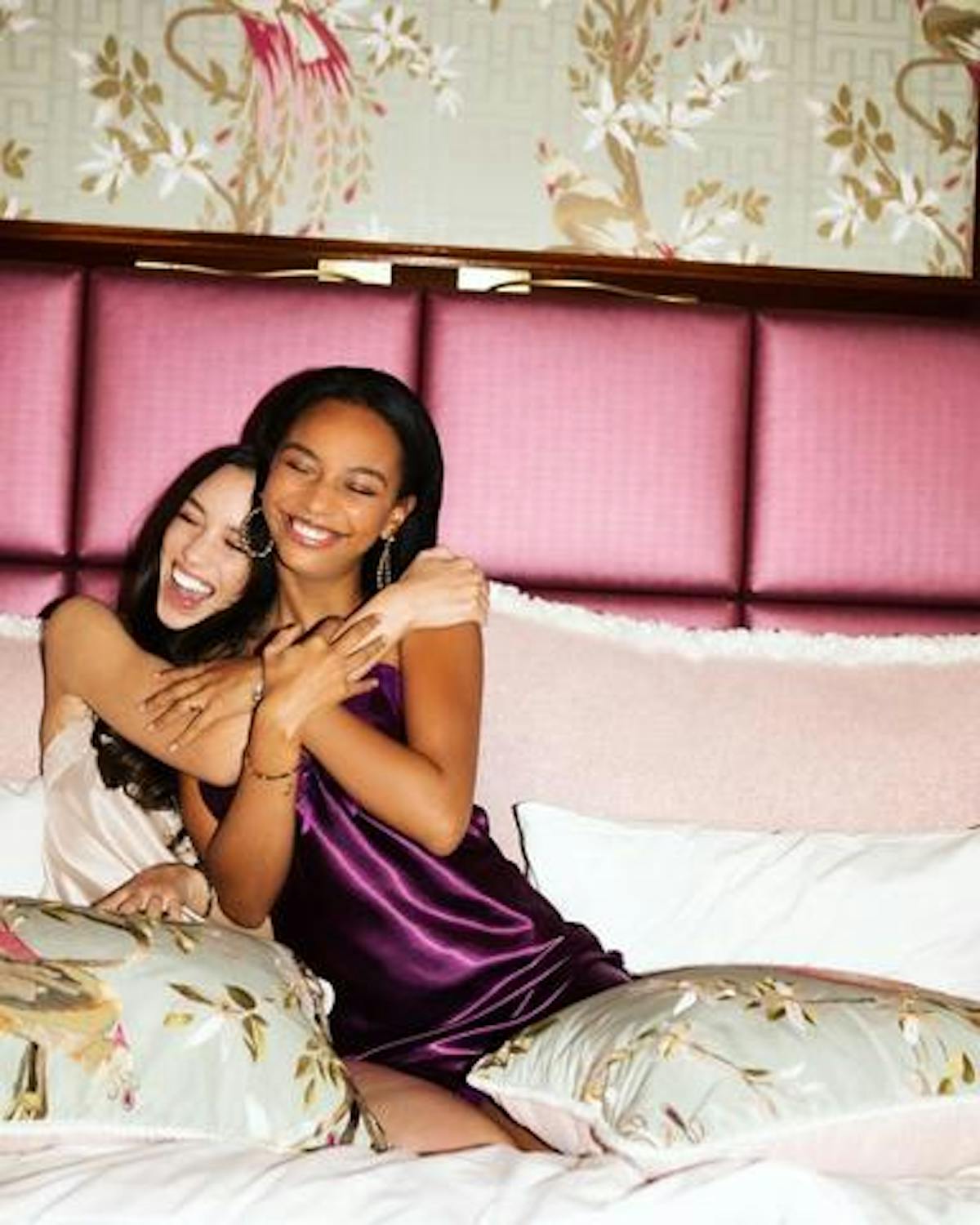 (Photo courtesy of Shapari Veen and Noémi van 't Lam)
Childhood best friends Shapari Veen and Noémi van 't Lam are the masterminds behind Guérison Home. Guérison — the French word for healing, ties in with the aim behind the brand, bringing guidance, love, and inner peace to the universe.
Guérison is different. Guérison stands for us and all our principals."
The bond between Veen and van 't Lam is especially strong. Ever since meeting at the age of five, they've been on the same page when it comes to goals, interests, and mindset. Guérison Home wasn't their first business plan but it was the first they executed. "Guérison is different. Guérison stands for us and all our principals."
As their plans came into fruition, their first collection at Guérison Home was reflective of those mutual interests. The Zodiac Collection is a collection of 12 candles, each filled with their respective birthstones and handcrafted scent to compliment it.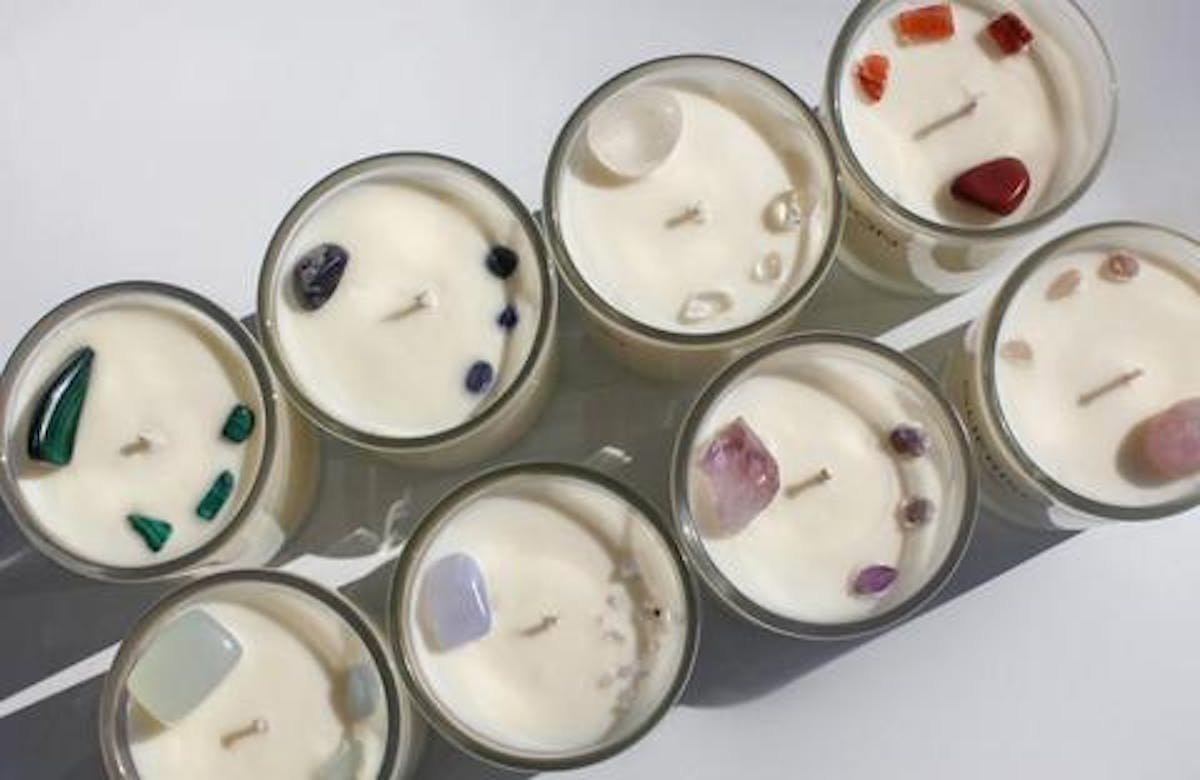 (Photo courtesy of Shapari Veen and Noémi van 't Lam)
Veen and van 't Lam chose candles because of their significance in their upbringing. "We grew up in a very spiritual environment, and our parents have helped us learn that spirituality is a powerful tool. Not only to learn compassion, but also acceptance, selflessness, and love." 
Van 't Lam adds, "Back in the day, we always went to the bookshop to purchase the [latest] CosmoGirl and read each other zodiacs of the month. We never stopped sharing spiritual experiences with each other, [from] astrology, crystals, [to] tarot cards. The older we became [the more invested in we became], and we never stopped sharing exciting findings. This made [the Zodiac Collection] very unique and innovative, [as it] combines our love for candles and spirituality."
Guérison Home is for "the ordinary woman,"  the woman "looking for comfort and beauty in the little things in life." They feel particularly inspired by their own customer base, "connecting, intersecting, and communicating" with them, and hope to inspire women who "love spending time searching for the deeper meaning in life", all the while further exploring how they themselves deal with self-love.
While the duo is "always thinking of innovative and creative designs for the future," with a lot of "ideas, plans, and dreams" in place,  they hope to stabilize their brand position within the European candle market with the Zodiac Collection. 
As of now, Shapari Veen is finishing her master's in business administration, and Noémi van 't Lam is finishing her bachelor's in fashion business while working part-time as a public relations manager at Spice PR. 
Keep up with Shapari Veen and Noemi van 't Lam on Instagram and shop Guérison Home on their website.
This year hasn't been easy on anyone, but after a very long time, the end feels finally in our reach. I spent the better half of the pandemic online shopping, and the other half waiting for my order to arrive. The anticipation of yet another packaging showing up on my doorstep is what kept me relatively sane. None of it would be possible if it weren't for the women who have persevered in the pandemic. When you're making your hot girl summer debut, think of the people who made it all possible.