AN INSIDE VIEW BY BH
WELCOME TO THE SUBTLE ASIAN BOOK CLUB
No. 150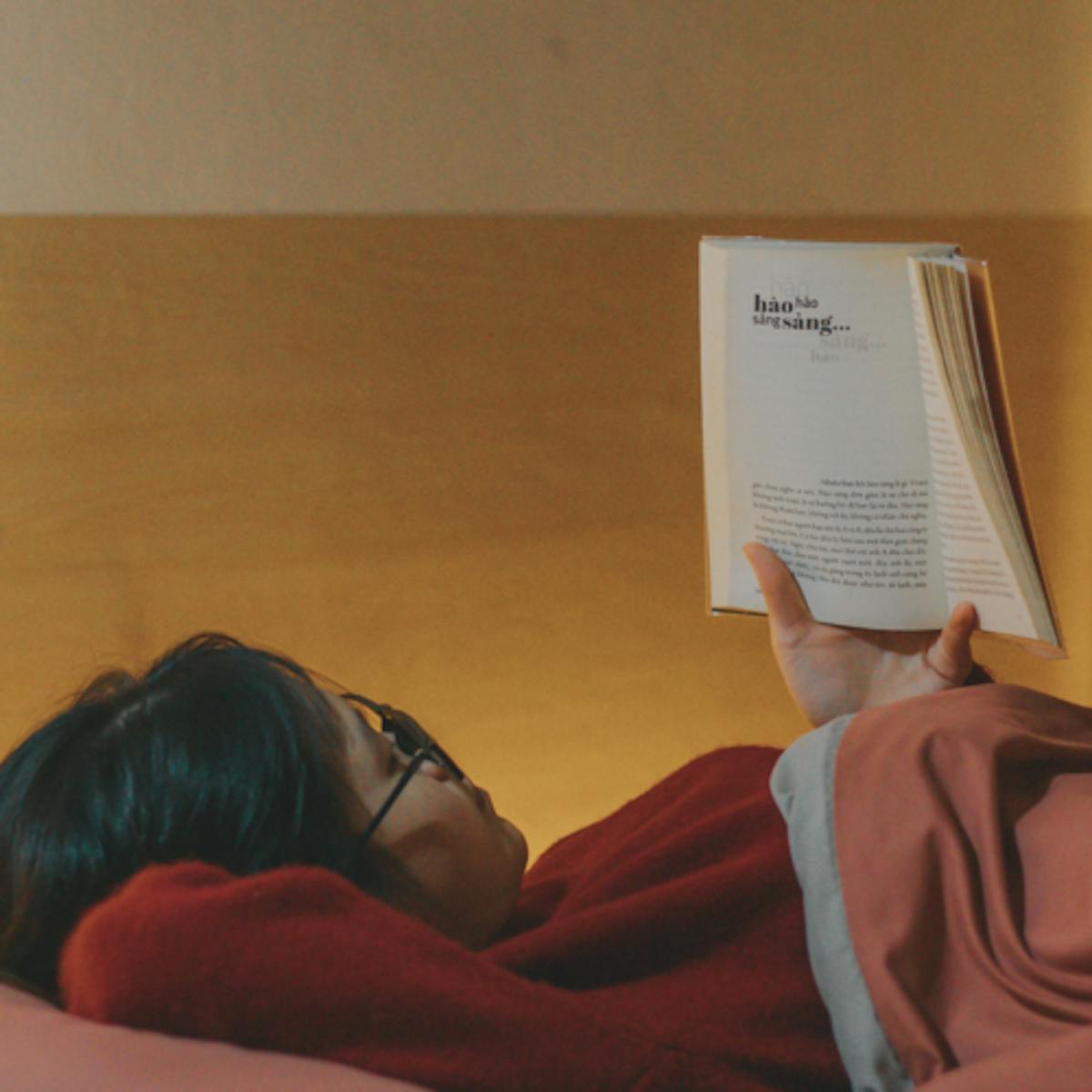 Casey Huang interviews Chinese American @twirlingpages and Taiwanese American @readbytiffany, founders of the distinctively approachable @subtleasianbookclub. They discuss thoughtful community-building and the meaning of YA literature in the cultivation of an Asian diasporic consciousness. Plus, see what novels these bookstagrammers recommend.
"We just want people to read!"
Subtle Asian Book Club is not just a book club. It is a community that encourages introspection, challenges its members to rediscover their history, and supports each other through the process of it all. A book club dedicated to reading books written by Asian authors, Subtle Asian Book Club has created a close knit community through highlighting Asian voices in a much-needed space. Unlike traditional book clubs with tight schedules, SABC creates a relaxed environment that minimizes the intimidation that can sometimes thwart otherwise avid and enthusiastic readers from seeking out peers. This chill, relaxed atmosphere is also why and how the SABC community thrives. Alexandra and Tiffany, the co-creators of the book club, exude the same chill energy that the book club has as we hop on a Zoom call to discuss SABC, community, Asian representation, and YA novels. 
Alexandra and Tiffany are ballet friends, and ballet friends have a special kind of bond. (If you used to do ballet, you know.) They have known each other since they were children, competing in ballet competitions together and yelling corrections at each other for form. As young ballerinas they talked about books regularly, but the idea of a book club didn't come to fruition until well after their ballet years were over. Their easy, honest candor about books prompted both Alexandra and Tiffany to agree that there is no one else with whom each of them could have started a book club. Their instincts were right: it is easy to see how easygoing, close, and honest their relationship is in the way they give each other space to speak, when they echo each other's opinions on Asian diaspora and identity, and how they gush about how much they love the book club. 
The idea to start the book club in 2019 was a spontaneous one, bolstered by the typical zest at the beginning of a new year to start a new project. The book club (yes, inspired by the Facebook group Subtle Asian Traits), began when Tiffany caught the urge to start something new. It was the year, as Tiffany recalls, a lot of good Asian releases caught traction-- recognizable names such as Crazy Rich Asians and To All the Boys I Loved Before were creating buzz in mainstream media. Asian representation in the media was finally a regular talking point whereas in prior years there had been a stark lack of this discourse. "Media makes up a lot of what you consume and what you identify yourself as, and the whole year I saw myself," Tiffany reminisces. So what could she do but hit up Alexandra to start the Subtle Asian Book Club? With Tiffany in charge of admin and Alexandra on graphic design, the collaboration is a natural mesh between the two, especially after their long-running friendship. The key to their success? Both run huge to-do lists to do together: the core of any strong collaboration.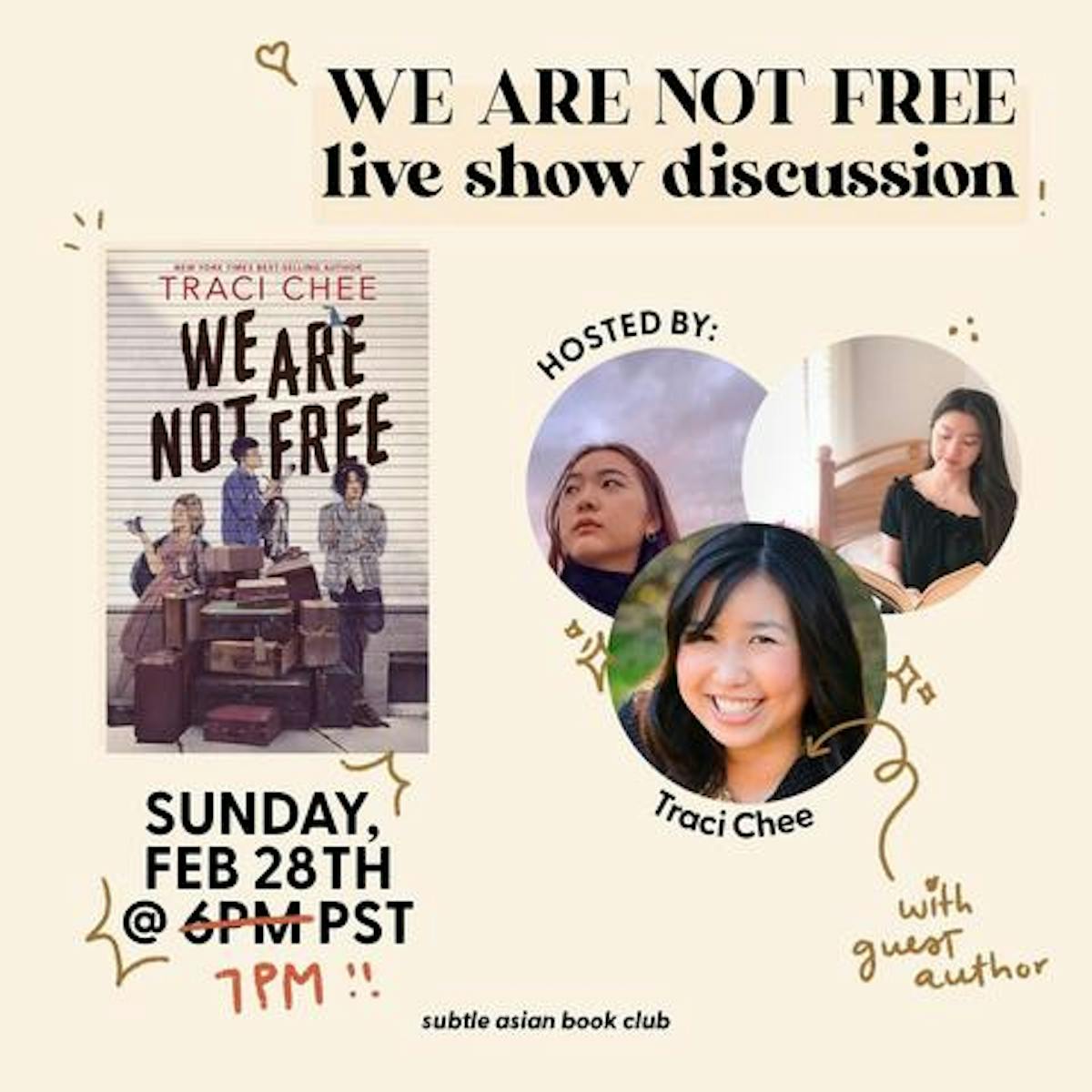 Event photo provided by Subtle Asian Book Club
Germinating first on Facebook, the club has now grown to include Instagram, Twitter, and finally Discord, where they've discovered the quintessential platform for their book club. With the free-flowing structure Discord offers, they were able to hold discussion threads and separate channels on whatever their community members wanted. With weekly discussions, monthly YouTube lives, and even guest speakers who come in to give insight on specific books or backgrounds, the club is always thinking of new ways to better engage and interact with its community.  Now, with 700+ members and around 7000 across all its channels, the club has a force of its own. People are active in the discussion threads for books in general, and Discord has truly allowed the community to thrive in more ways than one. There were no restrictions to discuss things based around the book of the month, therefore allowing members to participate even if they were not reading along in the moment. "The timing was kind of perfect because of COVID," Alexandra remembers. "It was something to focus on, and the community became really important. One of the main things for reading is the feeling that you're not alone."  
"The goal was to make it as stress-free, as not intimidating as possible," Alexandra continues. Both Alexandra and Tiffany realized that reading 12 books a year may seem like an intimidating amount, considering the statistic that the average American reads 4 a year. They didn't want people to feel burdened by a huge commitment, and wanted to make the club as approachable as possible. Reading is supposed to be enjoyable and fun, and putting pressure on it may further deter some. Factoring in different time zones as well, as their members are from all over the world,  they settled on letting everyone type or comment as the most approachable method. You can comment whenever you want, read the chapters alongside the reading schedule or at your own pace, drop informative articles to provide background to any of the novels, and, in general, just help each other out in understanding the books. Through this style of moderation, the community has further grown and thrived. "We're lucky to have a really kind group of people," Alexandra and Tiffany acknowledge, "The community regulates itself pretty well, and is generally helpful and supportive."  
YA can be a crucial introductory genre for teens to see themselves reflected in novels and in media, particularly those who may be struggling with their Asian identity or being a child of diaspora... 
Reading a range of heavy hitting books like The Poppy War by R.F. Kuang to fun ones like Loveboat, Taipei by Abigail Hing Wen, SABC tackles a variety of genres from YA to historical fiction. "Some touch on heavier themes and some are pure fluff," Tiffany explains, "YA gets a bad connotation but it helps people develop love for reading." As YA can be a crucial introductory genre for teens to see themselves reflected in novels and in media, particularly those who may be struggling with their Asian identity or being a child of diaspora, SABC wished to include stories that allowed them to see themselves represented on the page. Alexandra couldn't have said it better when she compares the YA genre to a good boba drink — something that is sweet but complex, the perfect balance of light heartedness and heaviness. 
By reading books that focus on Asian identity and diaspora, SABC also gives space to the understanding of Asian histories and historical narratives that are often neglected in mainstream media. Tiffany relays that books based in heavier themes, such as The Poppy War with its base in the Sino-Japanese wars, are entirely glossed over in American educational systems.  Alexandra admits that learning about history is hard: "So much history and East Asian history is directly related to my history, and we never learned about it in school." Reading Asian books by Asian authors has allowed them to ground themselves in their history and encouraged them to speak to their families about their lived experiences. "Talking about it with the SABC community gave us courage to talk to our family about it," they say. As the SABC is a safe space with members from all over the world, the community allows for the much needed time and space for processing these issues as well as an exchange of a variety of perspectives that go far beyond the American viewpoint. 
 "So much history and East Asian history is directly related to my history, and we never learned about it in school." 
While SABC focuses on books that challenge its members to learn more about their culture and background, they also select books that celebrate Asian joy rather than only trauma. "We want to see Asians just thrive and live life too!" Tiffany exclaims, a sentiment that many echo. Asians live multifaceted lives that we want to see reflected in the media as well, rather than the monolithic or singular stereotype that is represented in media. Each person has a different experience with their identity, and SABC has shown Tiffany and Alexandra how complex and multi-layered Asian identity is. Not only has SABC allowed them to have a more nuanced understanding of their culture, but they have also learned a tremendous amount from their members around the world, coming to understand their own privileges. As the relaxed environment of the club allows them to feel like they are all friends, it both encourages and challenges them to learn more about what it means to be Asian. 
Not only does SABC show us that space for Asian representation is duly needed, but how much community can come together to support and uplift each other in processing our identities.
In mid-May, SABC will be collaborating with #HateIsAVirus, a nonprofit organization dedicated to fighting anti-Asian racism, for an auction fundraiser. The auction fundraiser will be a book box fundraiser that features 9-12 authors, where they auction off a signed copy of their book, Asian snacks, stationary and more. SABC will also be partnering with a few Asian small businesses who have kindly donated their products to be included in the box as well. The auction will be happening mid-May on SABC's Instagram if you are interested, and all proceeds will be donated to the Hate Is A Virus Community Action Fund.  
If you would like to join or follow subtle SABC, you can find them on Instagram, Facebook, or Discord. They also have a Subtle Asian Book Club YouTube Channel. 
Tiffany's Favorite Books: These Violent Delights by Chloe Gong, The Poppy War by R.F. Kuang, Loveboat Taipei by Abigail Hing Wen
Alexandra's Favorite books: The Poppy War by R.F. Kuang, Anna K. by Jenny Lee , Permanent Record by Mary HK Choi