AN INSIDE VIEW BY BH
No. 10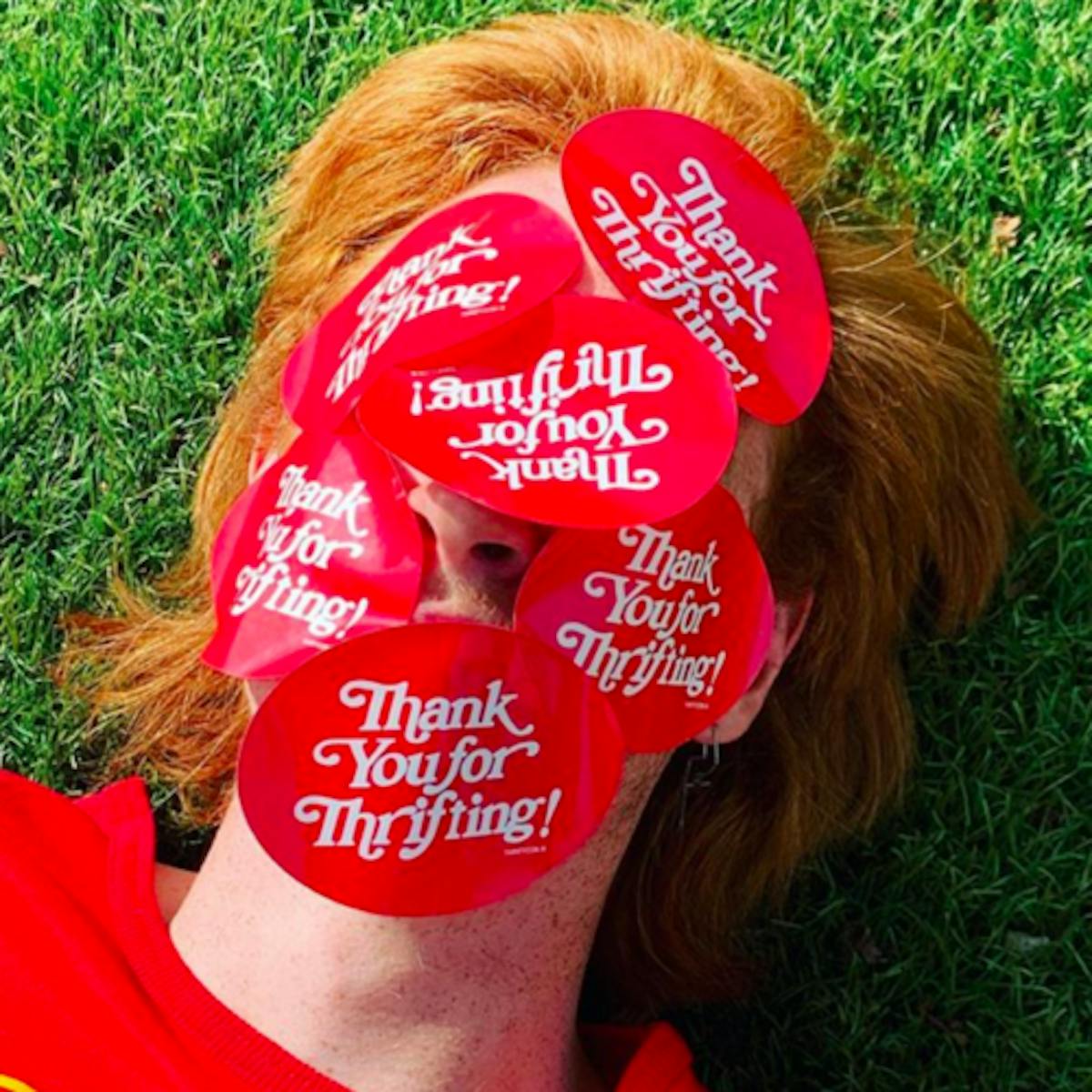 From your bedroom floor to the shop floor
If you have been on Twitter or TikTok (through frankly, the two have become echoed reflections of each other, best-described with the Spider-Man pointing at Spider-Man meme) in the last few months, you will know that people hate thrift-store flippers. 
Thrift-store flippers have been around since forever, having originally claimed eBay as their stomping grounds, where they let eager buyers outbid each other and sat on their bedroom floors, watching the numbers go up. The price tag is uniquely multi-dimensional: when you buy from a thrift-store flipper, you are not only paying for the piece itself, [but] for the time spent flipping through the shelves and digging through the bins as well, and - most importantly - a stranger's ability to spot gold. 
While some find aged and valuable pieces in thrift stores to sell as-is  online, many, like Nasty Gal's Sophia Amoruso, took the time to model, market, and makeshift the pieces to be more appealing to a modern audience. She was the blueprint for how teenage girls handle thrift-store flipping in 2020.
From an outside perspective, many might see the success of thrift-store flippers and feel a pang of righteous indignation that they could very easily do the same thing. With social media, thrift-store flippers are able to advertise their business and celebrate their hustle - from product to payout -  enticing others who may want a shot of their own at a chance of success.
However, with opportunity comes drama, and lots of it, this time in the form of incredulous hatred for thrift-store resellers. In recent months, teenage girls on social media have created a cult-like community. Due to quarantine regulations, not only do people have the time to clean out their closet and make a few extra bucks in their spare time, people are resorting to online shopping as retail and thrift stores' doors remain closed. Depop, for example, saw a 300% increase in traffic. In the time of heightened traffic, people became overconfident, almost exorbitant with their asking prices, knowing that though one person wouldn't shell out that kind of money, someone else easily would.
The two main groups that thrive and are criticized the most on Depop are the 'Depop girls' and 'Brandy girls.'
'Depop girls' are unhinged versions of the traditional thrift-store flippers. Rather than listing the items as they are, they lie about the rarity and authenticity of the items, whilst bombarding them with unrelated hashtags, such as 'y2k', 'vintage', 'rare', etc. People would buy literal baby's clothes at thrift stores for a few dollars and sell them as baby tees to size zero girls on Depop for 20 times the original price.
'Brandy girls' are diehard fans of the fast-fashion brand Brandy Melville. Brandy Melville's items are not 'rare' per se, but due to the pandemic, both their physical stores and online stores closed (it has since reopened). People have created a black market for mint condition Brandy Melville items, marketing them as 'rare' or 'sold out' (none of Brandy Melville's items are 'rare' or do ever 'sold out,' as they are usually restocked in coming weeks or when the same season rolls around). The most notorious offense has to be the fascination around the Belle tank, in all of its glory.
I bought the Belle tank last summer for €16 ($18), but the highest offers on Depop have exceeded €100 ($112.89), even skyrocketing up to €130 ($146.76) at times. I personally did not sell mine, because I do like it, but I bought it because it reminded me of the pajama shirts my mother would buy wholesale in Beijing for 5 RMB (€0.63, $0.71). Above it all, it felt wrong selling a top I bought for above its actual value, especially to a clueless child or teenager who actually believes in the supposed rarity and scarcity of these items.
Why do 'Depop girls' and 'Brandy girls' continue to do this, knowing it's in bad taste? Many want to establish their status on the app as tastemakers, hoping that their success gained through the current momentum can lead to bigger and better things. And who bestrepresents this level of success? Bella McFadden, who has made €1.11 ($1.26) million off Depop.
Bella McFadden goes by the pseudonym of 'Internet girl' on Depop and on the internet; at the time of writing, she has accumulated 43,912 sales and 630,000 followers on Depop alone. As a casual viewer of McFadden's YouTube channel, I have seen her receive more than a fair share of criticism towards her flippant thrift-store flipping practice. While McFadden does sell her finds at a marked up price, her prices remain a lot more affordable than her competitors on Depop. Her process includes upwards of three hours at each thrift store, flipping through every single item; for the style bundles she sells, she puts in the time to find and alter items that fit the buyer's requirements and measurements. 
It is easy to criticize many of the sellers when they are blindly marking up prices, but there are still a lot of sellers who are picking out vintage treasures in the thrift store, and their time and expertise should be fairly factored into the pricing.
Some of the criticism moves beyond just the pricing, pointing out the ethics of people who could afford to shop retail and pay the full retail price. 
In fairness, no matter which side of the coin it lands on, the truth is thrift stores have too many clothes. They are overwhelmed by the number of clothing donations, many of which end up in a landfill. Goodwill has said that their garbage bills each month are into the millions. The fashion industry is considered to be the second-largest polluter in the world, right behind the oil industry. Thrifting is, without a doubt, good for the sake of the environment.
While I do believe some of the criticism is fair, especially for people who essentially act as scalpers, marketing anything they can get their hands on for dirt cheap and selling them as 'vintage' for a steep price, I do not believe thrifting as a whole warrants criticism.
Like anything else, user accountability is key to a platform's sustainability. This is a good thing people are doing; let's hope we can keep it that way.