AN INSIDE VIEW BY BH
SIMU LIU: NOBODY DOES IT BETTER
No. 176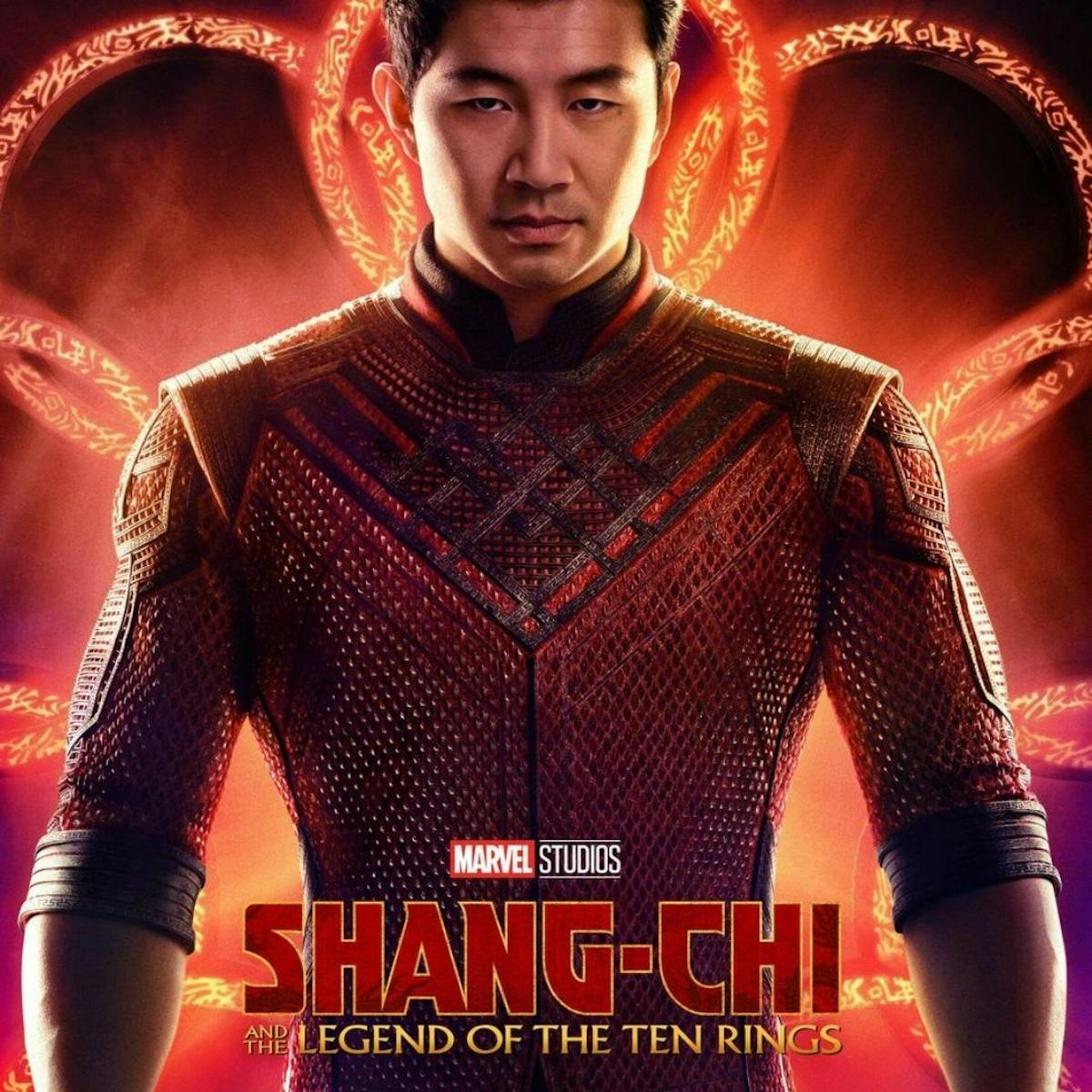 Simu Liu is Shang-Chi, Master of Kung Fu (MARVEL)
I would be lying if I said I went to the Shang-Chi and the Legend of Ten Rings pre-premiere because I am invested in the Marvel Cinematic Universe.
I went because I love Tony Leung.
This is Leung's breakout role in Hollywood. In the span of his 39-year-career, Tony Leung has been searching for the right role and right story to tell, and he's finally found it.
But I digress.
I am not going to pretend I am up-to-date on what's happening in the Marvel Cinematic Universe: I have not watched all the movies, nor all of the television shows (it's an economic decision, frankly; I'll do it if the powers that be pay for my Disney+ membership). So, the addition of a new superhero in his first standalone movie is the perfect choice for casual viewers like myself who would otherwise be discouraged by the high-commitment demands of more storied characters.
Shang-Chi is a piece of art.
This is especially evident in the film's fighting scenes and sequences. While others may see a duel to the death, I saw two dancers unleashed into the wilderness of Ta Lo. There is elegance in each of their movements; every move is imbued with its  own story to tell. From the seasoned fighters, who take control of the audience's attention through every calculated flinch and punch;  to the supposed amateur fighters, there is a balance from the chaotic yin that is Katy's (played by Awkwafina) one-too-many almost-deaths, to the yang that is Wenwu's (played by Tony Leung) precision.
Simu Liu, ever the playmaker, acted as his own marketer, shouldering the responsibilities of promoting the film.
Leading man Simu Liu's ability as a stuntman shines through; his background in Taekwondo and Wing Chun proves itself to be particularly helpful  as he performed many of his own stunts. His total control over his character is a breath of fresh air as opposed to what usually goes on in the Marvel Cinematic Universe where breathtaking stunts barely distract from the fact that their performers are meant to be optical illusions. 
A good half of the movie was in Chinese, but it did not feel like a forced attempt to appease the Chinese market. The transition between languages comes naturally, as it would be for the bilingual diaspora. There are subtle cues and nods to Asians and "Asianness; " details  as small as Shang-Chi taking his shoes off before he enters the house, felt natural. Importantly, it didn't feel like the film was shoving it down our throats while shouting "Look! He's the first *Asian superhero."
With seasoned actors and actresses like Tony Leong, Michelle Yeoh, and an appearance from my favorite Bond girl — Tsai Chin, the star-studded cast assured the film would be in good hands. Each of the characters was a scene-stealer in their own right, creating a totally immersive experience for the audience. For over two hours, I was all in. I was glued to my seat and fixated on the screen; not even my friend Laura tugging at my sleeve asking me to translate every other line of dialogue could have ruined my experience (a warning for everyone going with a non-Chinese speaking friend).
Awkwafina and Simu Liu's comedy backgrounds also show themselves  to be useful, and especially fitting with the tongue-in-cheek humor Marvel has increasingly incorporated into its canon. Their delivery and timing provided a lightness that paired well with such an action-packed and dense film.
Amongst the cast, a little reunion ensues, with Crazy Rich Asians alumni Awkwafina, Ronnie Chiang, and Michelle Yeoh among the cast (Or if you thought Simu Liu was Chris Pang). Unfortunately, Ronnie Chiang's Jon-Jon and Michelle Yeoh's Jiang Nan make no on-screen interaction. 
I had seen little to no promotion for Shang-Chi and the Legend of Ten Rings in the Netherlands; maybe my eyes skipped a beat, but I only saw it on Instagram and Twitter, sandwiched between other advertisements. The absence was noted by Marvel fans all around the world, calling the lack of promotion "racially motivated." Simu Liu, ever the playmaker, acted as his own marketer, shouldering the responsibilities of promoting the film through Twitter and the ever-popular Subtle Asian Traits Facebook group.
"One of the best ways to fight back is to fight together on the world's biggest stages."
As I'm writing this the night of the pre-premiere, there is no telling yet if Marvel's lack of promotion will affect Shang-Chi and the Legend of Ten Rings' performance at the box office. But, in the spirit of Simu Liu's scrappiness, there are already grassroots efforts underway to ensure that those who *need* to see the film can -- not simply Marvel enthusiasts, but children, particularly Asian American children, who so deserve to see onscreen a fully-formed hero who might convince them of their own possibilities. "One of the best ways to fight back is to fight together on the world's biggest stages," Gold House president Bing Chen said in a statement. "We're grateful that GoFundMe, the API community and allies have once again stepped up to show the world what we deserve opening weekend."
Wen's Unbiased-Biased Rating: ★★★★★
In the words of my friend Laura, "Shang-Chi was SO GOOD."