AN INSIDE VIEW BY BH
No. 107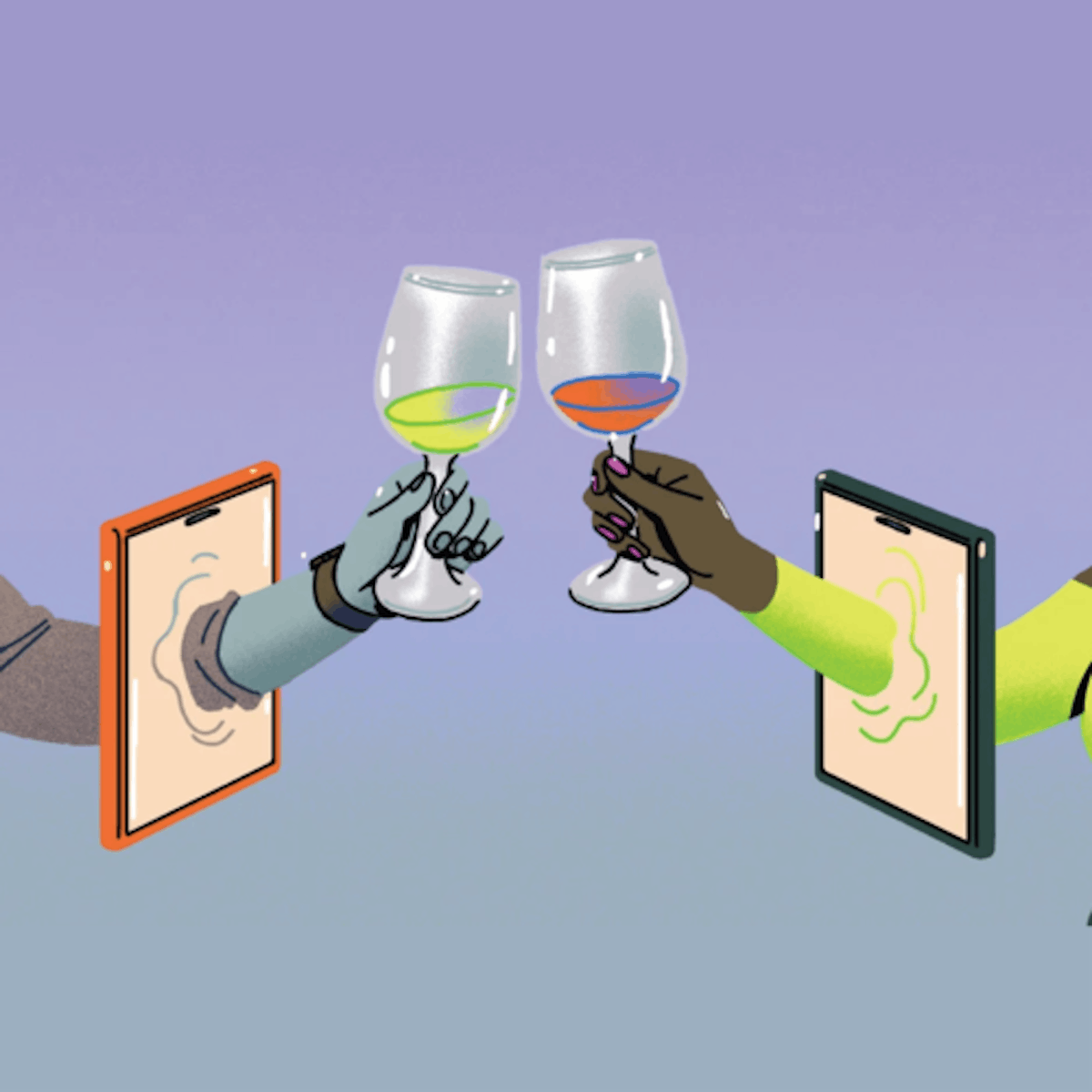 It rains 9 months a year in Amsterdam too
Names and identifying details have been changed to protect the privacy of individuals.
Just like the critically acclaimed 1993 film, Sleepless in Seattle, this too, involves Tom Hanks.
When Tom Hanks first revealed that he had contracted the coronavirus down in Australia, it triggered a series of chain reactions that I can't quite put into words. He was a staple of our favorite movies and a symbol of a simpler time. His diagnosis marked the end to life as we knew it. What followed suit was a series of canceled plans, cut-short vacations, and countrywide lockdowns. The reality check was jarring; in truth, I didn't know how to react. When I had left Taiwan for the Netherlands earlier in January, I thought the Coronavirus was under control. All I knew was that the best thing to do is to stay home; many of us are privileged enough to be able to work from home, while many people are risking their lives every day to keep the world running. 
At the end of the day, I do recognize being lonely in the time of Coronavirus is a fairly first world problem. Let's face it, not going on any awkward first dates for three months is a fair trade-off for the perseverance of your health. But it is not just saying goodbye to dating as we knew it, it was saying goodbye to all social interactions. There was no time for any of us to react; before we knew it, we were bound to the solitude confines of our own homes, indefinitely. 
Full disclosure, I really do love myself but I don't think I loved myself enough to be content cooped up alone in my apartment for three months. While I like to believe that I am funny and talking to myself should be sufficient enough to get me through the day, let's face it: I'm not that funny.
My friends have all either fled home or are stocked up to survive the next three months without taking a step out of the house. Then there is me, who has lost her only chance of a meet-cute in quarantine because her closest supermarket has switched to self-checkout. 
The Dutch National Institute for Public Health and the Environment (RIVM) advised all single people to find someone to have physical contact with. As coyly as they could put it, it was their way of telling us unfortunate single people to find someone before we officially lost it.  
I'm not sure what the first thought in my head was. Was I supposed to text up one of my guy friends and lay it out as "listen, this is not sexual, this is for our health?" Was I supposed to place my trust in some one-off with the entirety of my health? Needless to say, I'm far too embarrassed to partake in either of those two conversations. So instead, I have resorted to commentating on my friends' dating escapades in the last three months on Zoom as my sole form of entertainment.
Notably, my friend Lisa has served as a cautionary tale to online dating in the time of Coronavirus. Her first shot at a quarantine love story began like every other love story, in the depths of her Instagram direct messages.
It was not exactly love at first sight for Lisa and Gijs; their friends played cupid eagerly and were determined to prove that they were the perfect fit. In all honesty, they could've been, they looked the part, but the second he realized she wasn't in Amsterdam and even if she was, she wasn't going to break quarantine to split a bottle of Albert Heijn wine with him by the canals, he vanished.
While we all reassured Lisa that there were other, more patient fish in the sea, her other endeavor was a disappointment as well. Lisa took advantage of Tinder's Passport feature and had scored herself an Australian teen dream, Liam. It was like a daydream for her; he was her first word every morning and her last thought every night. She would tell us about how he understood her, and how he wasn't like any of the other guys she knew. Until he was. 
When it did turn sour, it was a nightmare. Just a week ago, Liam had made a compelling case for Lisa to commit to him, someone she barely knew, someone that was 21 hours away. A week later, he is confiding to her over FaceTime about his infidelity and hoping she would laugh it off as a joke with him.
She didn't laugh it off with him, but instead felt like the laughing stock.
Despite Lisa's dating disasters, I'd like to believe that there is love in the time of Coronavirus. My friend Gia and her girlfriend Amara are reigniting the little hopeless romantic I have in me. 
The two began lockdown living together. For two people that are crazy in love with each other, it was everything they could've asked for. Fast forward a month later, Amara had to go back to Italy. They knew it was coming, but they didn't realize it would be so soon. Amara returning to Italy meant so many things for the pair; it meant distance, it meant uncertainty, and it meant saying goodbye.
"My last day with her was unreal. We lived through every emotion that day. It had to be like that, it was the realization [that] we wouldn't see each other for a long time, [that] we couldn't wake up next to each other anymore. We didn't and still don't know when we [can] get back together. Since we have been apart, we've been checking the news and for tickets every day."
Like any other couples who are quarantined apart, they have had to turn to alternatives to replicate the intimate moments they were used to.
"We call on FaceTime every day, and every night, we fall asleep together on the call together. The muffled sounds of her turning in bed remind me of better times."
Is chivalry dead or alive in the time of Coronavirus? Are people really capable of keeping the spark alive without breaking social distancing rules?
I'm not sure if I want to find out for myself; it does seem like the odds are stacked against everyone. You can choose to take the leap with someone, but you might end up on the other side realizing they didn't jump with you. Maybe I'll kick myself in the future for letting these months go to building a full-fledged civilization on Animal Crossing instead of building a tangible connection with someone; but do I really want to risk getting Coronavirus or getting let down?
Love in the time of Coronavirus can come in many forms. I, for one, am the most grateful for the platonic love my friends gave me throughout this time. With all of us living alone, we make a conscious effort to reach out to each other on the daily and make sure we're staying afloat in this difficult time. They remind me that I could reach out to them for anything; they will even deliver toilet paper to my house if I ever run out. Without them, I don't think I could have ended up being as well-adjusted as I am now.
While we spend 9 months a year in Amsterdam soaked in rain, the silver lining of this pandemic has been the sun. I've been woken up every morning by the blinding sun rather than the sound of rain against my window. In a time where it all feels like a fever dream, the rare sunshine  is giving me a sense of the passage of time. I get to look out my window every evening and watch the skies turn to all shades of pink all while listening to my upstairs neighbors practice the drums.
Would I really rather share this with another person?