AN INSIDE VIEW BY BH
HAUS GUESTS: APAHM x MENTAL HEALTH ROUNDTABLE
No. 159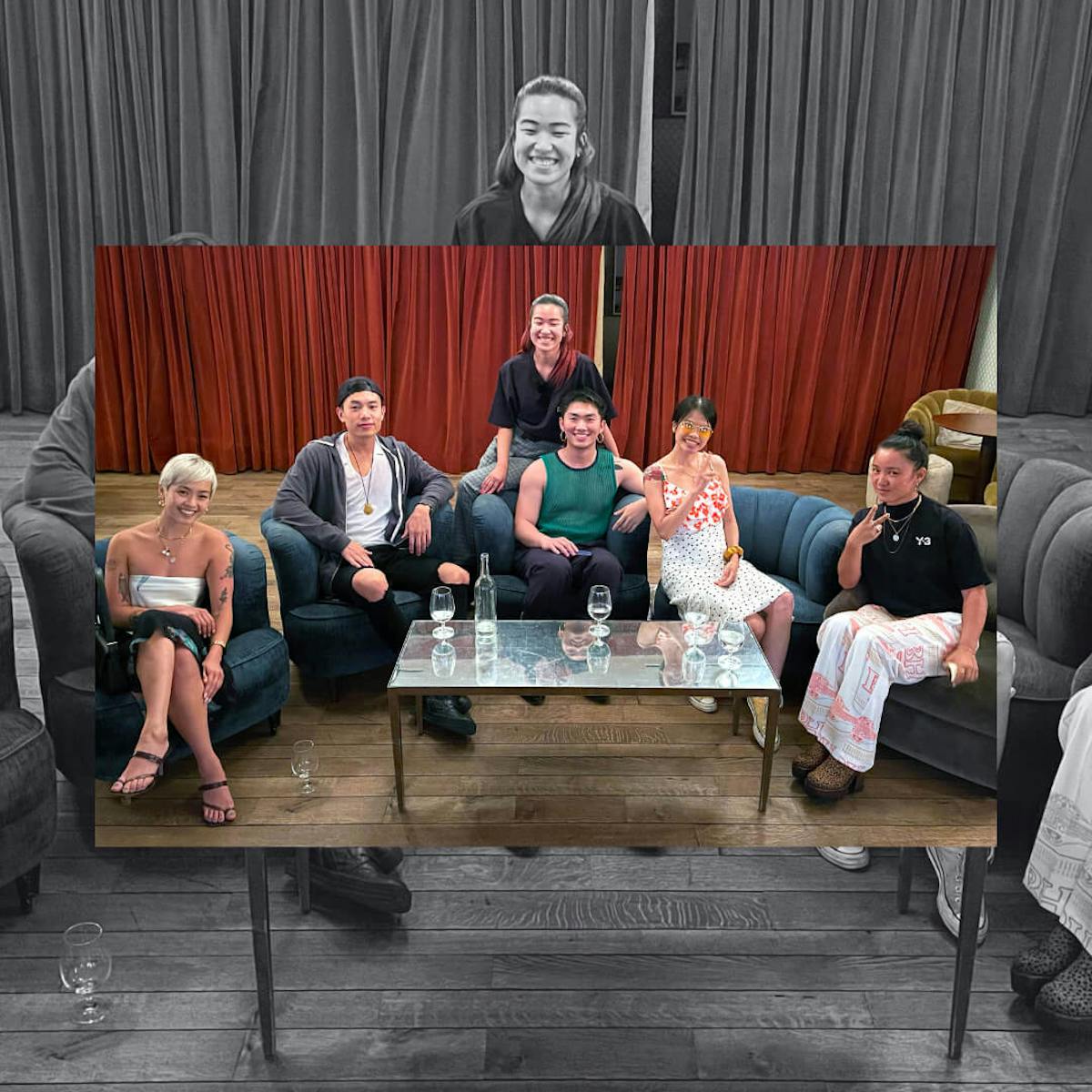 The magic of an AAPI-led community is, in part, that we put each other at the forefront of our work: not as a targeted demographic to market to but as the people we love, serve, and call upon for joy and healing. In late May, BOBBLEHAUS co-founders Ophelia Chen and Abi Lierheimer co-hosted a roundtable discussion, officially on Asian American identity and mental health, but really on the strange, important alchemy of these and more. Below, the beginning of an intimate, thoughtful discussion by Karen Mok, Terrence Tong Zhou, Jack Liang, and Jess Tran:
From the outside, Abi notes after a round of introductions, the BOBBLEHAUS origin story ("co-founded by Chinese Americans") reads like a shared heritage. But it's crucially not: Ophelia and her family immigrated from Shanghai to Joplin, Missouri, "the bellybutton of America" when she was thirteen years old. Abi was born in Hangzhou and adopted when she was nine months old; she grew up in Colorado. This and every divergence, she says, is what makes their journey so special.
It's also the baseline assumption of every panelist: that they have experienced the last few months of shared trauma differently. Abi asks, "how have you processed it all?" 
"It" refers to, among other wildly exhausting things, a global pandemic and its accompanying surge of anti-Asian and anti-Black violence. 
Karen Mok, co-founder of The Cosmos, begins frankly that she wasn't able to access the care she needed: for one, as a small business owner, she couldn't afford therapy: "I literally, for my birthday, had to crowdfund $600 for an emergency therapy session [while] living at home with my parents in South Carolina." She goes on to describe how her parents had then interpreted her need for mental care as a personal affront, implicating them as bad parents. That conversation, she shares, has left them estranged for the moment, and reflects a larger stigma prevalent in Asian communities. Mok also recently became an ambassador for the National Alliance on Mental Illness in New York, which helped her understand access, and inaccessibility, from both cultural and systemic perspectives. "Only through this," she says, "was I able to release some of the blame from myself." 
Terrence Tong Zhou, an artist from Wuhan, begins with his incredulousness at the anti-Asian attacks against our community's revered and vulnerable elders: "I saw [the violence] from an outsider's perspective… I questioned the intentions of [their attackers]... why bullying is part of the culture of America." In Asia, he says, the weak are protected; in America, they are targeted for their weakness. He also touches upon another shared experience of the panelists: our propensity to devalue ourselves, the way our self-doubts seem compounded by the violence we see inflicted upon our community. 
Jack Liang, a lead organizer for Rally Against Hate in Columbus Park, grew up in Brooklyn "before it was gentrified" and recounts facing "the worst type of racism… physical assaults, harassment, bullying, vandalizing my home.." These experiences instilled in him a hate in his heart: "when I'm bigger, when I'm stronger," he would tell himself, "I'm gonna go get these guys." And then he did. For over a decade, he would get into petty fights as a means of avenging his childhood self. This was, he says, before therapy, before ayahuasca, before love. But having healthier outliers didn't protect him from experiencing more violence; after hearing about a Chinatown elder who was stabbed in the back, Liang began to pray. And then he began to organize. Retaliation, he learned, especially as a male impulse, wasn't healthy or productive. But community rehabilitation could be. 
Jess Tran responds next. "I'm a feelings girl," she begins, "I have a lot of feelings." After the Atlanta massacre, she noticed a "light bulb switch on" among her friend group that, in the midst of so much grief, they'd been participating in so much self-erasure and self-censorship. She shares that her grandfather, who had died by suicide years earlier, had been a street vendor in Vietnam without access to mental care. The official diagnosis in her household is that he had died of natural causes. Fictions like this are part of so many family narratives, in which a problem is not legitimate unless it is material, or suffering is not named until it is too late. The real conversations, she insists, are buried below our insistence on gratitude, on service, on the blind belief that because things are "better now" for the children of immigrants or refugees, they are necessarily good.
At this, Abi offers her perspective as the adopted child of a non-Asian family. Her self-erasure, she observes, stems from not feeling Asian enough to participate in this particular grief. "With BOBBLEHAUS" she says, "we're an emerging brand but we feel a responsibility to speak out and make a difference… maybe even at a younger age than I was when I [found community]." 
The full panel conversation can be viewed here and below.