AN INSIDE VIEW BY BH
No. 80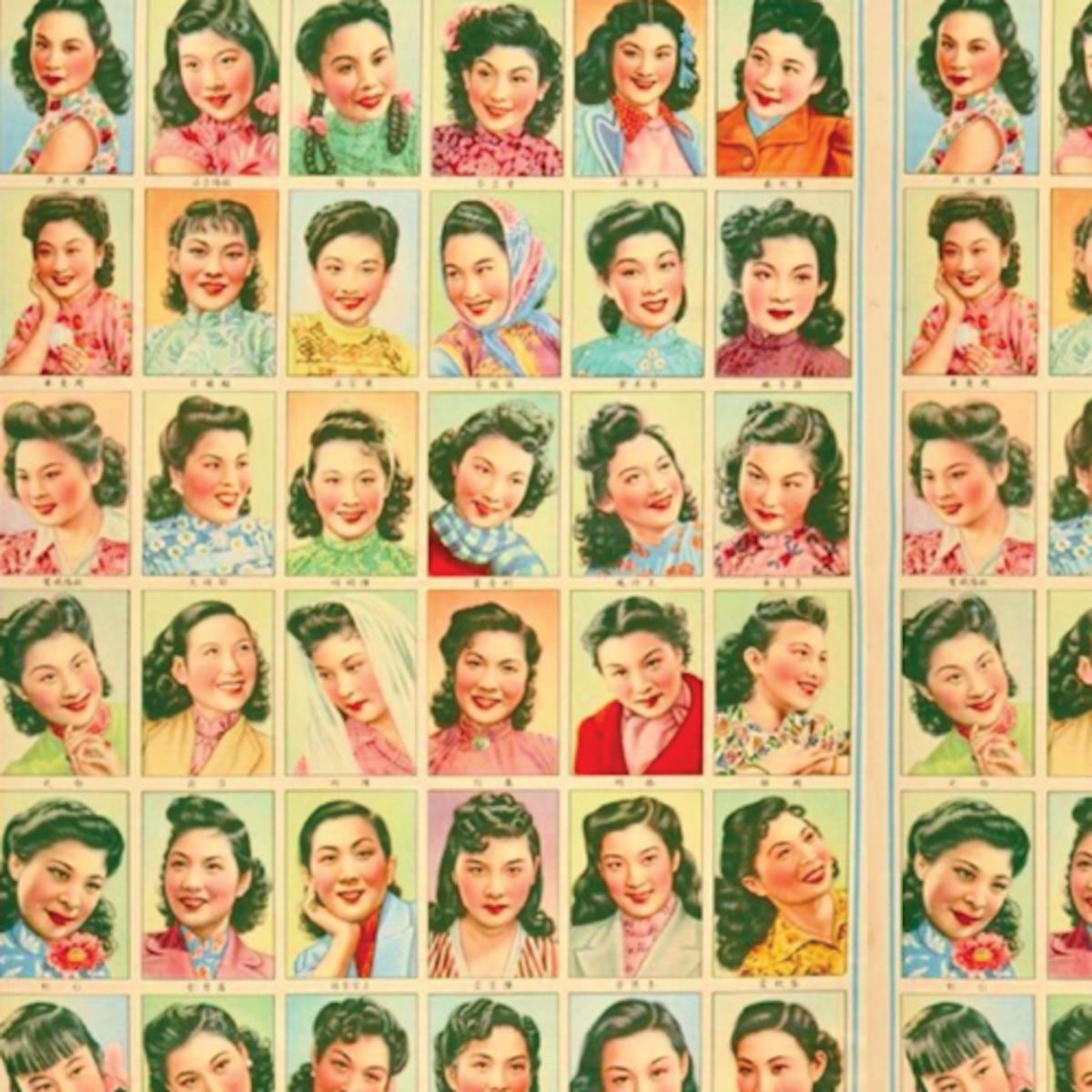 The Instagram celebrating the iconic looks of vintage Hong Kong and Chinese stars
Every once in a while during a casual flick through Instagram, you happen to chance upon an account with a feed so brilliantly curated and compiled, yet so incredibly niche (and simultaneously on-brand), that you have no choice but to hit the follow button. Finding @chineseschooldropout was like unearthing a historical treasure trove by pure fluke; a unique archive of glamorous vintage photos mainly documenting film and pop stars of East Asian descent — predominantly from Hong Kong — through the decades. There are instances of a sultry Anita Mui (a famed Cantopop singer and actress known for her vocal huskiness), the endearing smile of Teresa Teng (a global cultural icon from Taiwan whose dulcet voice and romantic lyrics continue to transcend international borders), the cool, mysterious aura of Joan Chen (of Twin Peaks fame), and the stunning radiance of Joey Wong (one of the 'Four Flowers' of Hong Kong cinema), amongst others. The feed catalogues celebrities from the classical past of the Asian entertainment industry, alongside various unknown, commercialized, or 'pin up' style models from the '40s and '50s; and it does so while also acknowledging the often problematic Orientalist framing of East Asian women through history. The colour-gradient aesthetic of @chineseschooldropout adds a dynamically fun aspect, from brilliant red to shades of mint and violet hues.
Founded by Jade Farrar, a half-Chinese and half-Jewish native New Yorker, @chineseschooldropout was born out of a college research project in 2016. Today, when Farrar is away from her desk in her advertising role, she spends her time curating and creating this extraordinary passion project. "I started the account when I was writing a history thesis on the Chinese-American showgirls of the San Francisco Chinatown night club circuit of the '40s-'60s," she begins. "Through my research, I came across vintage ephemera of dancer headshots, article write-ups, and club advertisements! As someone who identifies with being Chinese-American, it was kind of eye-opening to see Chinese-American women from the past who had lived such public lives. This was not a history I was brought up with, and it was definitely something I wanted to document and share." As for the rhetoric behind the playfulness of her account's name, Farrar comments humorously, "I did indeed drop out of my Chinatown Chinese School when I was around five years old." However, not wanting to limit the project to a singular facet, she continues: "I also wanted the IG account to have this sassy, almost rebellious tone. I wanted to document — on my own terms — the forgotten histories of women ranging from Jadin Wong and Nancy Kwan, to Hong Kong actresses like Betty Loh Ti and Linda Lin Dai."
"I WANTED TO DOCUMENT - ON MY OWN TERMS - THE FORGOTTEN HISTORIES OF WOMEN RANGING FROM JADIN WONG [...] TO HONG KONG ACTRESSES LIKE BETTY LOH TI AND LINDA LIN DAI." 
The collection of images is hugely impressive in its scope, which leads to the question of how these images are sourced: are they found through perusing magazines, historical archives, or through old music albums perhaps? The answer lies in between a physical and online approach to exploration, as Farrar has spent hours trawling through images across different media. "I found the images through a mix of my own research in the collections at the Museum of Chinese in America (MOCA) and Pinterest," she states. 
(Since the time of our interview, MOCA has tragically lost tens of thousands of artefacts in a devastating fire in late January, which includes a destruction of at least forty years of Chinese-American history. This considerable segment of their archive remains unrecoverable. A GoFundMe campaign has been created to help with their fire recovery attempts, for any interested in making a donation.) 
"As I was gathering these images and writing the thesis," Farrar continues, "I thought that if I put them out there, it could start a conversation with a really cool community of creative Asian girls on Instagram who seemed to have the same interests as me. In a way, the @chineseschooldropout account has helped create this alternative stream — or Instagram feed — for me that is hyper focused and curated; helping me discover cool, creative Asians that I would never have known if I didn't have the Internet." There certainly seems to be a growing online community that increasingly looks to the past for inspiration, as well as for general appreciation. Subreddit pages like r/OldSchoolCool boast over 14 million subscribers, attracting thousands of viewers each day, and there is a plethora of nostalgic Instagram accounts, such as @90sanxiety and @70sdaily, that archive cultural moments from the past. Farrar's own @chineseschooldropout account claims followers from around the world, including the likes of Japanese-American model Kiko Mizuhara. Farrar then adds an intriguing aside, introducing another perspective within Asian American culture: "Through the account, as I was doing research on #asianburlesque, I discovered @calamitychang, a NYC-based Burlesque show producer and dancer. I was able to interview her for my thesis and I really loved how she has this hyper-Chinese persona, which she uses to play with the objectifying Orientalist gaze through burlesque."
Finding @chineseschooldropout was a heartening experience; now,on a single profile, there was an abundance of iconic Asian women (and therefore Asian representation in media) that I could personally look up to — all incredibly talented and beautiful in their nuanced, independent ways; and all at the prime of their success in an age preceding the current mass culture of 'corrective' plastic surgery in Asia. Curious as to how the process of researching for the project and curating all these fascinating images has influenced or affected her identity as an Asian American woman, I put the question forward to Farrar, who responds candidly. "It definitely has made me more hyper-aware of how I present and style myself in public," she offers, then adds, "Not going to lie — I saw this image of Anna May Wong in my IG feed and it really did influence me to give myself blunt bangs to channel her style!"
"I think from the older posts of the '40s-'50s, you can see the mix of Western and Eastern elements in their style — and that is not necessarily something new, but it is something that I have been trying to incorporate more. I think in the past, I would have shied away from clothing or accessories that were seen as 'Chinese', but it is something that I now actively embrace," she thoughtfully responds. It is a sentiment that I share all too knowingly; the distancing oneself away from Asian culture in your earliest youth, but feeling the kinship and resonance with your Asian roots and identity particularly as you grow into your later adolescence and early adulthood. This seems like an affliction that most children of the Asian diaspora struggle with, especially if raised in the West. For most individuals that I have come across, there is a circular maturation; a return to and embrace of one's Asian culture. 
This prompts me to move onto the issue of the stereotypes of East Asian women — and particularly with depictions in media of hypersexuality, and the festishisation of East Asian women by the Western male gaze (such as in Stanley Kubrick's 1987 Full Metal Jacket, which is set during the Vietnam War). I ask Farrar if her account may offer a challenge to these stereotypes, to which she responds with the pensiveness of someone who has mulled this over before. "To be honest, I've gone back and forth on this a lot in recent months — originally yes, I had created the account to have that challenging and subversive tone. I was taking these images and ephemera from the 19th to mid-20th century and injecting them with that rebellious voice, but what I have realized is that many images were created with the Western gaze and Orientalist aesthetics in mind. With my page, I'm not trying to un-do Orientalism or the hyper-fetishized stereotype associated with Asian Women — it's more of trying to engage with them and maybe try to project another narrative."
With the ever cyclical nature of fashion, it has been interesting to note what styles from the past have been resurrected, given a dusting down, revitalised and repackaged into the latest trends. The recent return of 'Oriental' or East Asian aesthetics in clothing and accessories has been hard to avoid, especially amongst brands marketed towards the young Gen-Z demographic, such as Urban Outfitters and Brandy Melville. Inspired by the aesthetics archived in @chineseschooldropout, I asked Farrar if there were certain makeup or fashion trends that she would want to bring back into the limelight. "Yes — I'm trying to bring back the bangs, mandarin collar, and lil handbag look!" she answers enthusiastically. "It's basically my current style in a nutshell." The cute and kitschy look, which is very much inspired by the glamourous age of the '40s and '50s — as adopted through Shanghai's vintage attire — has recently seen a resurgence in popularity; think fur or feather-trimmed hemlines, mini-handbags, silk and satin bodycon silhouettes, engulfing (faux) fur and mink overcoats, and petite kitten heel slingbacks. When it comes to choosing a favourite idol, actress or singer from her unearthed research for @chineseschooldropout, Farrar names the exemplary Jadin Wong.
"She was one of the dancers at the Forbidden City nightclub in San Francisco, and her journey to becoming a famous in Hollywood was quite inspiring. Though she never really did become a famous actress or dancer, her iconography is very recognizable," Farrar comments, sounding close to starstruck. "It was her own story of leaving home at sixteen years old and taking any dancing or modeling job she could get, to put herself through dance school, that really resonated with me. She was a tough cookie and had multiple career transitions: firstly a dancer, then a comedienne, and lastly a talent agent — specifically for Asian American talent." 
At the close of our interview, I ask Jade Farrar for some of her personal favourite posts from her @chineseschooldropout account. She offers three radiant and colourful pictures of grinning women in various states of activity: Linda Lin Dai and Soo Fung exuberantly playing leapfrog at the beach; a blissful Cherie Cheung with her chow chows in the park; an anonymous woman serenely posing with a kitten outdoors.
"I love these three images," Farrar observes, "Really just because they all look like they are living their best lives." She then presents her next image. "Julie Yeh Feng looks SO GOOD here!" she emphasizes. As one of Hong Kong's most prolific stars of the '50s and '60s, Feng had worked with the Shaw Brothers Studio and graced many screens during the peak of her successful acting career. In the photograph, she wears a bright red lip with a matching skirt. Her hair is coiffed and cheeks rouged in the style of the '50s, and she poses coquettishly with a tiger. "The contrast between the stuffed tiger and her glam shot pose is amazing— it's honestly something that looks like it could have been taken yesterday. If this was me, it would be my Tinder pic!" Farrar jokes.
Farrar then offers a final post from her feed. It's a cartoonish illustration of a white-coat male doctor inspecting the eyes of his female patient, who is clothed in a blue cheongsam and wears her hair in a classic bob. He appears to hold a type of scalpel, and in the background of the room, there is a poster of two fleshy eyelids being pulled apart by fingers, revealing a tentative blue pupil. The image itself is baffling, in its vagueness and subjectability to be interpreted in many ways, but what stands out most is the watercolour style of the image, with its inky blue, black and white streaked palette. "This was one of the posters I found on Pinterest," Farrar explains. "I really wish I had more information about it; I think it was titled as a medical poster. But when I look at it, all I can think about is if this was the precursor to double eyelid surgery propaganda!"
Whether this poster did serve as a propaganda piece for surgery remains elusive, but Farrar makes an astute observation that her Instagram account effectively addresses; that of the changing beauty standards that East Asian women have internalised over the years. While the popularity of medical procedures such as eyelid surgery have indeed surged in parts of East Asia in recent years (demonstrating a paradigm shift towards Eurocentric ideals), and industries such as music and fashion have increasingly looked towards the West as a source of inspiration, much joy can be taken in the fact that accounts such as @chineseschooldropout have been trawling through research to uncover a past notion of Asian beauty, style, and glamour to today's audiences. Rare photographs and illustrations that were once seen as ephemeral and lost to history are now resurfacing through these digital archives, which allows us to appreciate a more iconic, glamorous age in history.