AN INSIDE VIEW BY BH
BORN TO BE WAVY: BOBBLEHAUS PRIDE 2022
No. 195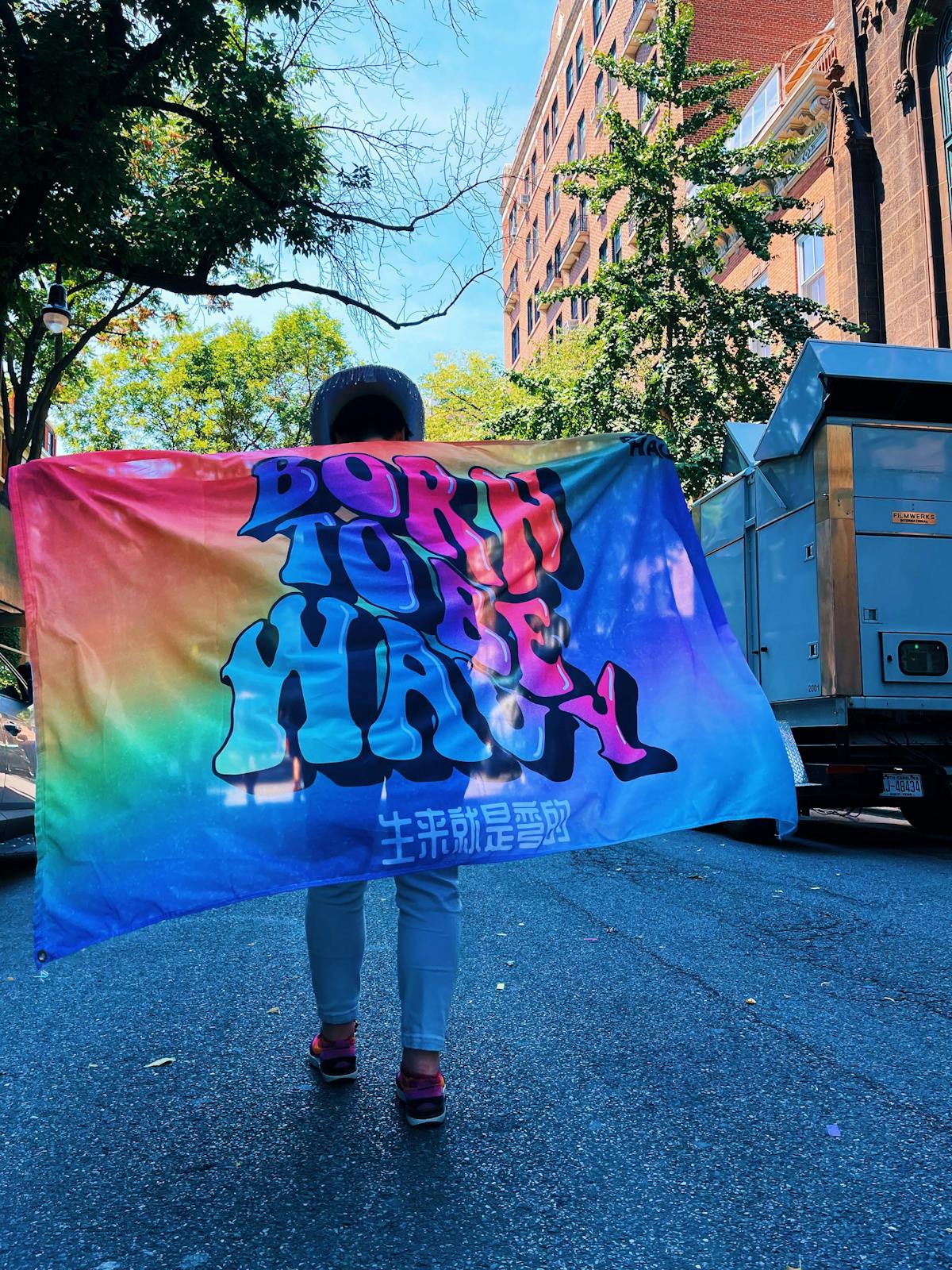 'BORN TO BE WAVY' designed by RENATO TARMA for BOBBLEHAUS
 Sunday, June 26th, 2022 --
BOBBLEHAUS & friends joined millions of New Yorkers at the Pride march for the rights of the LGBTQ+ community. With the devastating recent overturn of Roe vs. Wade, we felt "there is so much more to rally for, to fight for, to speak for together," as Michelle Obama has encouraged.
It was a day for us to remember that love is an action, a lifelong movement, and profoundly transformative. And love belongs to all. 
This year, we designed a custom Pride flag called "Born to be Wavy/生来就是弯的." Wavy in Chinese means not-straight. It means we were born to be queer.
As a group inclusive of freshly out-of-the closet bisexual Asian Americans, it was one of the most freeing feelings to wave our flag around.