AN INSIDE VIEW BY BH
2019 POP CULTURE YEAR IN REVIEW
No. 4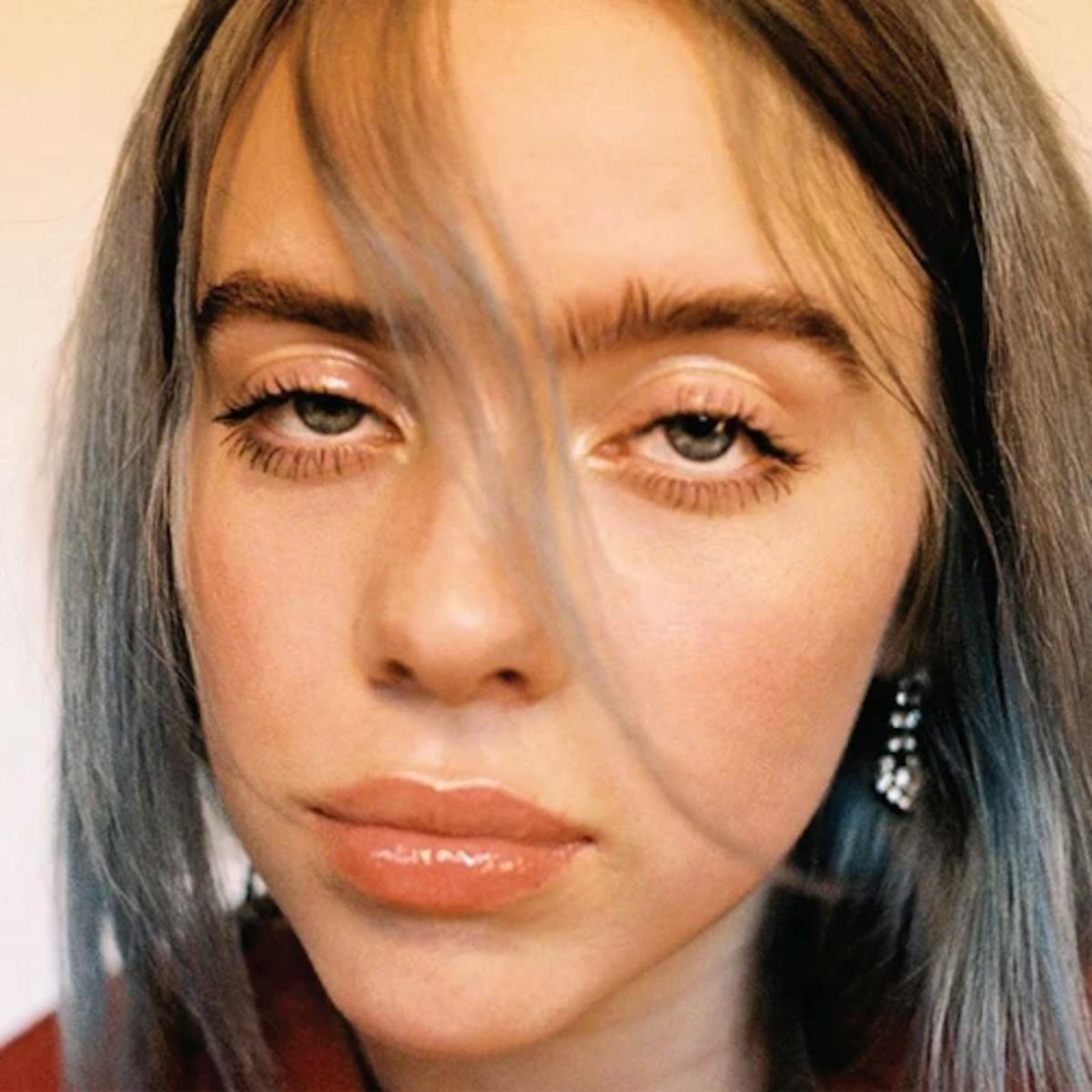 This year's highlights in film, music, culture, and entertainment.
2019 is the last year of the decade, concluding the 2010s with a climax of memes and entertainment, fueled by a generation of Internet-obsessed kids and young adults. 
This year's highlights in film, music, culture, and entertainment.
THE END OF AN ERA 
Things we're leaving behind in 2019:
1. Operation Varsity Blues 
Actress Lori Lauglin, best known for her role as Aunt Becky (I know, the foreshadowing is divine) on the hit 80s-90s sitcom Full House, made headlines earlier this year when she and 50 others were charged in a college admissions cheating scandal. In order to get her daughters, including Youtube sensation Olivia Jade, into the University of Southern California through the crew team, Laughlin and her husband paid scammer William Singer $500,000 in bribes. In response to this scandal, the parents of Operation Varsity Blues were ridiculed all over social media for their outrageousness and abuse of wealth and privilege.
 2. Game of Thrones 
The popular horror-fantasy series ended this year on Season 8, a season finale that was not particularly popular among fans. There was even a petition to remake Season 8 that gained close to 2 million signatures. However, the mishaps of Season 8 were not exclusive to its plot— there was a Starbucks cup left on the table of one of its scenes, which also prompted the public to react with thousands of tweets and speculation.
3. Victoria's Secret Fashion Show 
Since 1995, the Victoria's Secret Fashion Show has been an annual occurrence in which skinny supermodels strut down the catwalk wearing lingerie and the rest of us deal with our mixed feelings by eating french fries in athleisure. However, due to controversy over the lack of diversity in the models and the decline in viewership over the last view years, the 2019 show has now officially been cancelled. Many people are celebrating this decision, which helps signal an end to the traditional skinny, white model archetype as the ultimate standard of beauty.
THE BREAKOUT STARS OF 2019 
For others, 2019 was just the beginning
1. Billie Eilish
2019 was a big year for 17-year-old artist Billie Eilish. She released her debut album when we all fall asleep where do we go,for which she was nominated for six Grammys. At the American Music Awards, she was honored with the title of Best New Artist, and is Billboard's 2019 Woman of the Year. With her edgy style and dark, melodic sound, fans across the world are in awe at Billie's unconventional image as a pop artist.
2. Lizzo
Lizzo is a flute-playing powerhouse of a dancer and musician, who captures every audience with her vibrant energy. This year, Lizzo released her third album, Cuz I Love You, which preaches body-positivity and female empowerment. With 8 nominations, Lizzo is the artist nominated for the most Grammys for the 2020 awards. 
3. USA Women's Soccer Team
The U.S. women's soccer team won the 2019 World Cup in July- an amazing, record-breaking win for America. At the end of the game, some audience members chanted "equal pay," showing support for the team as they are in the midst of fighting for equal pay to their male counterparts. In November, a federal judge rejected U.S. Soccer's argument that the women's team was not being discriminated against, showing progress towards their goal of equal pay.
4. Jonas Brothers 
The eponymous band consisting of the three Jonas brothers- heartthrob sensations of the early 00s- made a comeback this year. Coming together after 6 years of separation, the Jonas Brothers first released their single "Sucker" in March and album, Happiness Begins, in June.
5. Euphoria 
Euphoria is an HBO show that was released during June that represents the unfiltered teenage years through romance, drugs, and social media. Audiences are obsessed with the stars of the show, including Zendaya, Hunter Schafer, Barbie Ferreira, and Alexa Demie. This show also gave birth to the "Euphoria eye makeup trend", which is the makeup trend that focuses on bold colors, glitters, and designs on and around the eyelids.
6. Asian representation in media
2019 was a groundbreaking year in Asian representation in American media. Ali Wong and Randall Park starred in the Netflix rom-com "Always Be My Maybe", released in May, while writer-director Lulu Wang created "The Farewell," which starred an all-Asian cast. At the Golden Globes, Sandra Oh was the first woman of Asian descent to host the Golden Globes, to win multiple Golden Globes, and to win a Golden Globe for best actress in a TV Drama.
DO YOU EVEN MEME?
Some of the best memes of the year:
1. Area 51
"Storm Area 51" was a movement that came out of a Facebook event listing titled "Storm Area 51, They Can't Stop All of Us", declaring that anyone interested could meet up and storm Nevada's famed Area 51 site. This event became so viral that more than 2 million people RSVPed that they would be attending and 150 people showed up at Area 51 at the listed time of the event. This movement even resulted in all kinds of "Area 51" and alien merchandise being generated.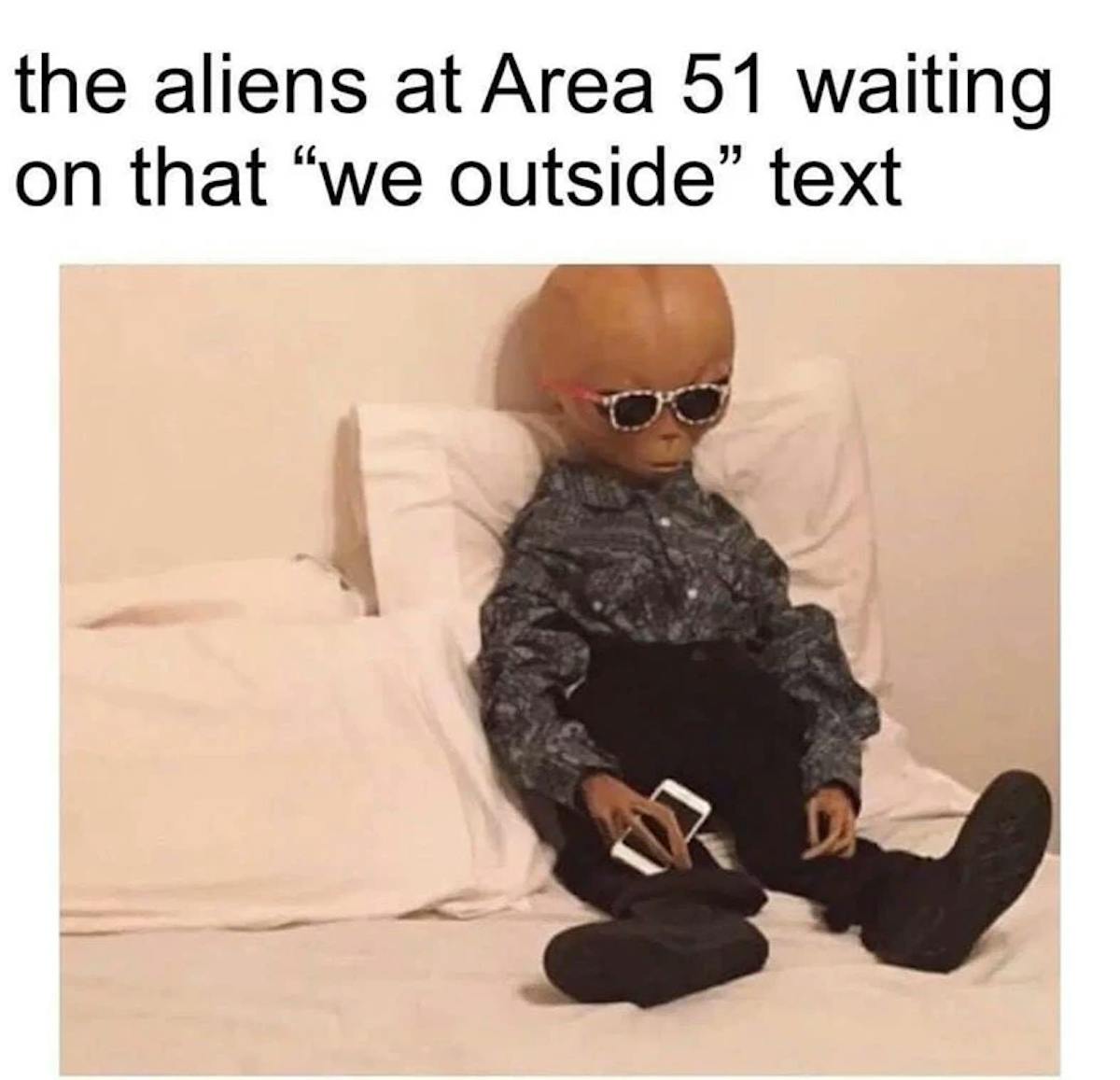 2. The World Record Egg 
The Instagram account @world_record_egg was created in January with the sole purpose of making a picture of the egg the most liked picture on Instagram and to surpass its predecessor of Kylie Jenner. While Kylie Jenner's picture has 18 million likes, the picture of the egg now stands at a whopping 53 million. Taking advantage of its new-found fame, the account now continues to post different animated videos of the egg doing different activities such as tightrope walking.
3. Tiktok 
Tiktok is its own category of memes. #1 in Entertainment on the App Store, Tiktok has become Gen Z's app of choice with its ability to make and share short videos ranging from singing videos to short comedy skits.
The VSCO girl meme has its origins in Tiktok. The VSCO girl is an archetype making fun of a girl who wears scrunchies, drinks from a Hydro Flask, and wears Birkenstock sandals. Another popular Tiktok meme is the Gummy bear challenge, in which creators lay out an "audience" of gummy bears who sing along to Adele's "Someone Like You". Tiktok is also home to dance challenges of specific choreographed dances that users learn to different songs.