AN INSIDE VIEW BY BH
10 THINGS WE CAN'T BELIEVE HAPPENED IN 2019
No. 11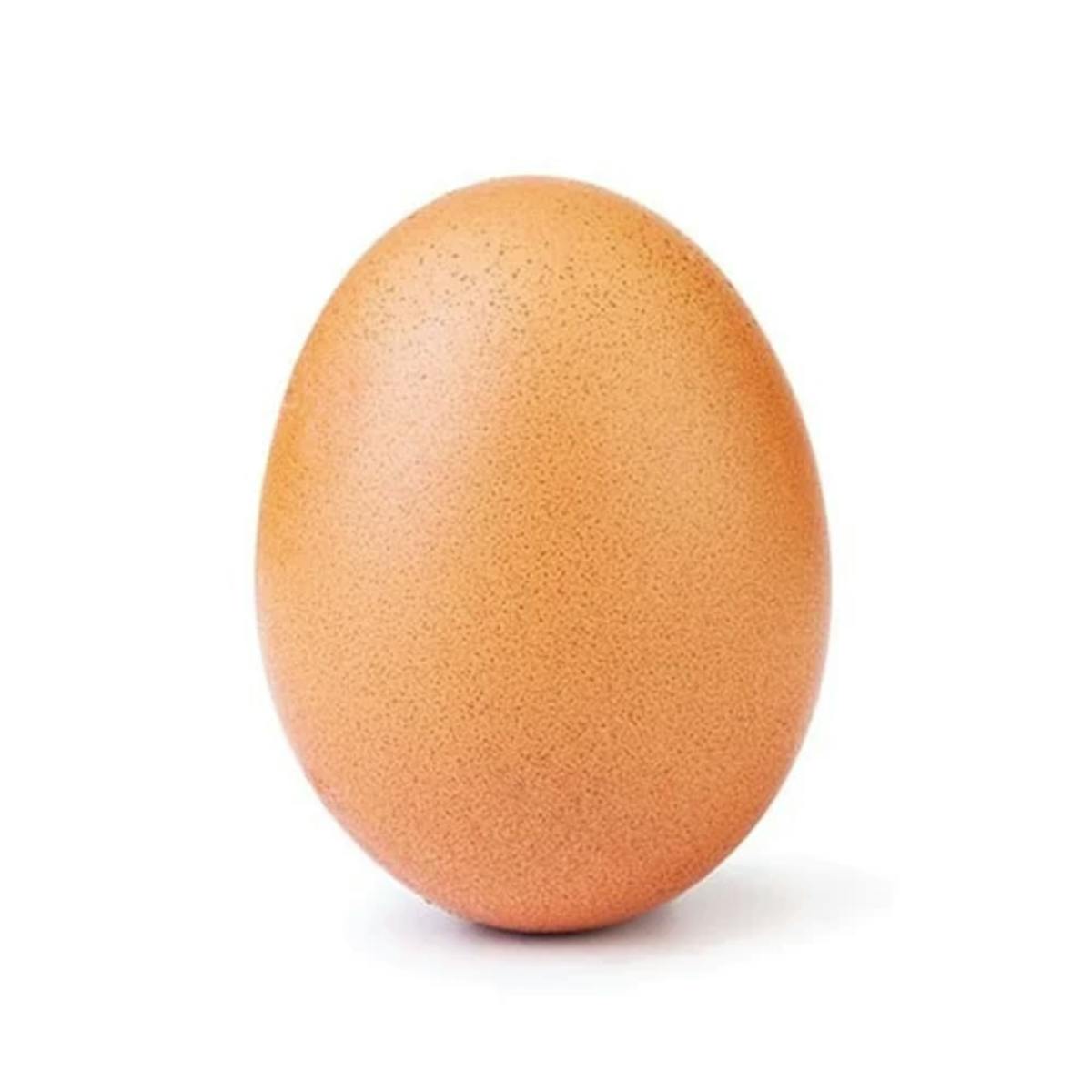 We're so ready for this decade to be over, but we couldn't resist one last rage-fest
JANUARY
College Football champions ate fast food with the President of the United States
After winning the College Football Playoff National Championship, the Clemson Tigers were invited by President Trump to the White House for a feast to celebrate. However, this meal of champions was not what the Tigers expected; it was a whole bunch of fast food— McDonalds, Burger King, Wendy's, the whole nine yards (or however many yards exist in football)— served on the White House's fanciest serving platters. You can't make this stuff up.
An egg got 54 million likes because we have our priorities sorted out
On January 4, the account @world_record_egg came out determined to break the world record for most likes on instagram, posting a picture of an egg with the caption: "let's set a world record together and get the most liked post on Instagram. Beating the current world record held by Kylie Jenner (18 million)! We got this 🙌 #LikeTheEgg #EggSoldiers #EggGang." The post almost immediately blew up, and ended up beating the record by a landslide but of course affected Kylie Jenner in exactly zero ways.
Baby Shark became every parent and parent-adjacent's worst nightmare
The song previously contained as a popular campfire song for children went viral this past year. There were many popular remixes of the song, it was played at the World Series final game, it was #32 on the Billboard Hot 100, it went Platinum in the UK, and it broke out an international dance trend that even Blankpink participated in.  
MARCH
The Jonas Brothers came back (please don't leave us ever again) 
We all grew up with posters of the Jonas Brothers on our walls, but now we can hang them in our dorm rooms! After their breakup in 2013, it seemed like the Jonas Brothers were going to go their separate "I'm not a part of Disney anymore" ways, but they stunned everyone with their comeback single, "Sucker," on March 1.
Aunt Becky tried to beat the college admissions system
We had to mention the college admissions scandal in this recap of 2019 because we still can't believe it! Just when we almost forgot about Lori Loughlin, she became the face of the scandal because of both her and her daughter, Olivia Jade's, fame. In case you missed it, a bunch of rich parents paid a ton of money to get their kids into elite universities, wow, how absolutely unexpected! In a country like this?!
APRIL
Billy Ray Cyrus was bumped in frat basements across the country
Breakout star, Lil Nas X released his single "Old Town Road" in March, but it really gained popularity in April, when Billy Ray Cyrus was included in the remix. Despite its differences from the usual "frat banger," this "country rap" song was blasted on college campuses across the country, and Billy Ray was suddenly on the Billboard charts again.
MAY
A 15-year-old reluctantly saved the world because the adults couldn't get it together
Greta Thunberg quickly became the world's leader of climate change activism.  Her fame was ignited in May, when she was named the "next generation leader" by Time Magazine. Since then, she has absolutely lived up to her role, and is now even the youngest person to be named Time's person of the year, and has been nominated for the 2019 Nobel Peace Prize. 
JUNE
Storm Area 51 because, again, we have our priorities in order
In June, a Facebook event was created called, "Storm Area 51, They Can't Stop All of Us." Encouraging a whole group to raid Area 51 at the same time to see what's really going on in there, since there have been popular conspiracies that aliens hide out in Area 51. Over 2 million people said they were going to the event, and another 1.5 million said they were interested in the event. Unfortunately, no one actually made it inside Area 51. 
SEPTEMBER
The White Claw shortage that nearly destroyed American collegiate culture
On September 6, CNN released an article that was getting sent around college campuses everywhere, "America is running out of White Claw hard seltzer." The demand for White Claws had increased so much in 2019 (partly due to its popularity on social media and the memes surrounding it), that the White Claw company had to come out and say that they couldn't keep up.
DECEMBER
A banana taped to the wall cost $120,000. 
Italian artist, Maurizio Cattelan, taped a banana to the wall of Art Basel in Miami Beach with one piece of duct tape. A real banana. And real duct tape, I guess. And it was sold for $120,000. Real money. What a perfect way to end the weird weird year that has been 2019.