AN INSIDE VIEW BY BH
No. 99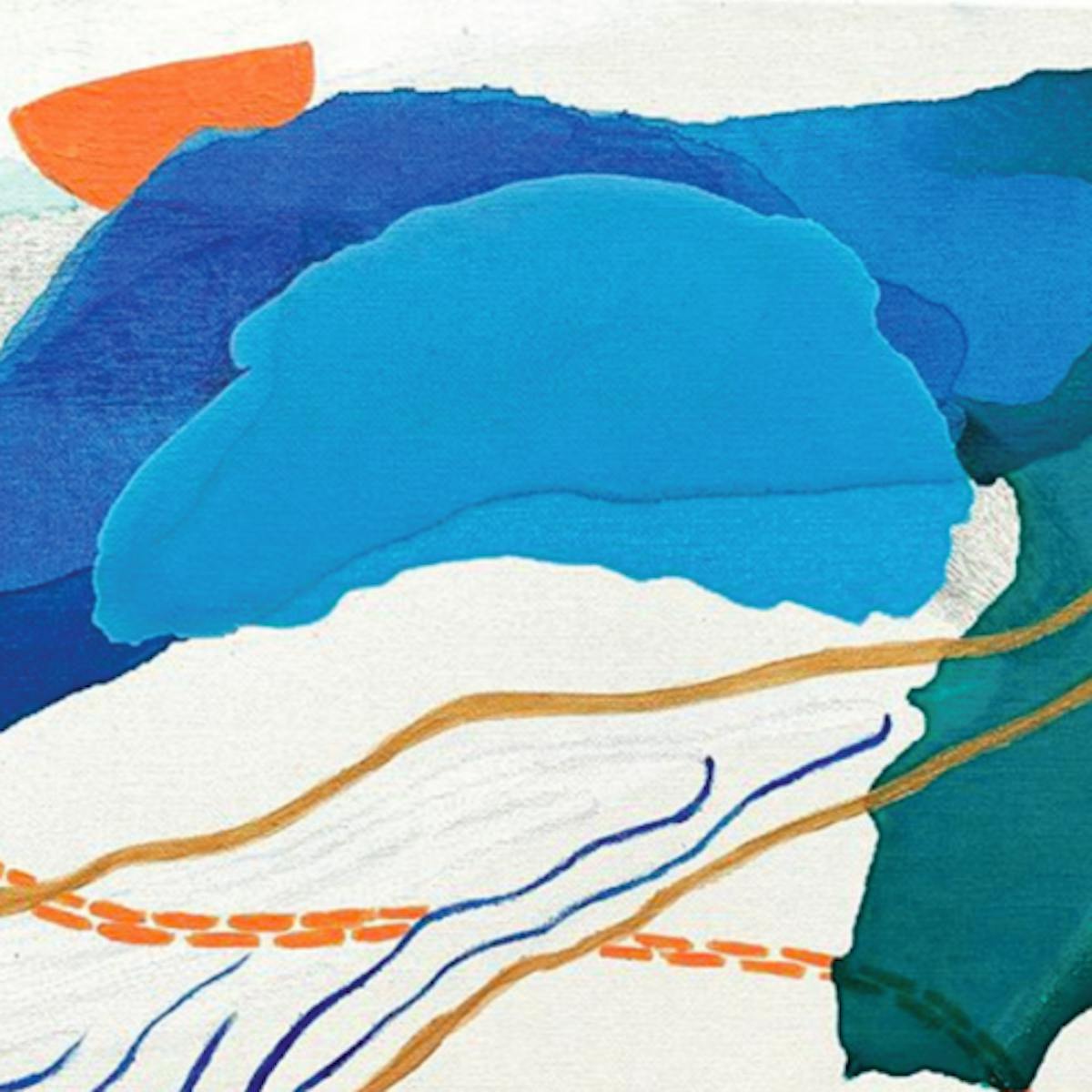 In relentless pursuit of documentation and connection, artists do what they do best: create
Art has traditionally been very physical: the act of both creating and viewing art has largely been reliant on the experience of accessing different spaces, studios, materials, and resources. However, with the emergence of digital networks, the way we interact with art has evolved. No longer are we confined by our inability to visit a museum or to store large canvases - with the Internet, we have been able to search up an art piece in the matter of seconds or create art using digital tools. These new mediums of exploration and experimentation serve us well during the COVID-19 pandemic, as the way we experience art continues to be necessarily rewritten and reshaped. 
While most of the traditional institutions and spaces of art have been closed indefinitely, art nevertheless plays a crucial role in preserving our sanity and keeping us creative during this crisis.
Our desire to continue creating and absorbing creation reveals that art cannot be limited by physical walls and materials - art reigns as an accessible and fluid form of expression. These inward desires remain fixed and meaningful in a chaotic, unprecedented world. 
Museums across the world have begun to recognize this drive, reformatting their physical exhibitions for online access. The Garage Museum of Contemporary art in Moscow has launched a "self-isolation platform." On this platform, visitors are able to read, listen, and watch the behind-the-scenes details and creation processes of their art pieces. Meanwhile on their main site, visitors are able to digitally go through current exhibitions. The digital exhibitions take visitors through each showcased piece, describing the piece in depth using audio, text, and visual descriptions, as well as helping situate the visitor with descriptions of the surrounding pieces and the room that the piece is located in to recreate some of the artistic geography. Likewise, both The Metropolitan Museum of Art and The Frick Collection in New York City are providing 360 virtual tours of their museums, allowing users to explore and navigate through their physical spaces - with the added bonus of being able to tour without the commotion of surrounding visitors. 
In 2013, The New Museum in New York City launched a separate, online-only art exhibit. Titled "First Look: New Art Online," this collection features art in the form of VR, browser games, and AI systems. Gaining more attraction than ever before, this series has been reupdated with work that addresses the relevancy of digital art under the circumstances of COVID-19. One of the exhibitions, titled "We=Link: Ten Easy Pieces," is a partnership with Chronus Art Center in Shanghai, China. This exhibit commissions work from artists all over the world, showing how digital art can facilitate unprecedented global collaborations. This exhibit is focused on discovering how digital softwares and databases can intersect with creatives and emerge as a new medium, especially out of the circumstances of COVID-19. 
Other museums have also held virtual events in order to maintain the interaction from viewers they'd previously hosted in their physical spaces. The Museum of Contemporary Art Chicago has a space called the Commons on their second floor, in which they hold programs, community meetings, and encourage dialogue between artists and visitors. As an extension of this interactive community, MCA has created The Commons Online and declares on its site "Creativity is not canceled!" Their events include "Virtual Story Time with Drag Queens," roundtable discussions about exhibitions and artists, studio visits, and keynote speeches. 
The Getty Museum in Los Angeles has even designed a way for everyone to create their own art exhibits: via the video game Animal Crossing. Their tool, Animal Crossing Art Generator, allows every Animal Crossing user to import artwork from either Getty Museum or any museum of choice to curate their own video game art gallery. 
While it is hard to replicate museums and art spaces, which undoubtedly contain a unique sense of community and gathering, the ways we have continued to pursue art and artistic interaction during COVID-19 has led to wonderful new avenues of digital creation and accessibility. No longer are people inhibited by entrance fees or obstacles in location - anyone can view and explore art. 
Meanwhile, it is not only museums who have been reimagining the way we view art. Artists themselves have had to adapt to having less materials and repurpose their homes into makeshift studios. Maggie Ma, who is an artist and a design student at Carnegie Mellon University, explains that she has had to find art supplies in ordinary objects, turning tissue and cereal boxes into prototypes for her designs. While she admits that her projects have not been able to meet the same standards and quality levels as they would have been in her design studio, Maggie expresses that there is a new focus in quarantine - not to create a perfect final result, but to learn how to accommodate to changing circumstances and gain the skills that go along with that. For her design studio's final presentation, they had to reimagine how to showcase their work. Not being able to have a physical space for people to walk around and interact in, Maggie's design studio turned their final projects into a video, with a background audio made from noises that had been recorded in the studio. While different from physical galleries and exhibits, their videos were able to be broadcasted to families and viewers from all over the world via Zoom, again reminding us of the benefits gained from this digital shift.  
Roshani Trivedi, an artist and industrial design student at Auburn University, says, "Art and design is all about trying to keep up with what's happening in the world." While COVID-19 meant leaving behind the physical studio, Roshani saw her new situation as an opportunity to innovate. With the context of COVID-19, she worked on a project dedicated to improving related products, using her artistic skills to address questions such as how hand sanitizer dispensers can be more appealing, easier to use, and require less contact. 
Although we are going all through a chaotic era in our lives, we have found an outlet and solace in creative expression. Because whether we are building art galleries in Animal Crossing or drawing on recyclables, our innate ability to rebuild and innovate has proven to be relentless.