AN INSIDE VIEW BY BH
10 ASIAN ARTISTS TO FOLLOW ON INSTAGRAM
No. 129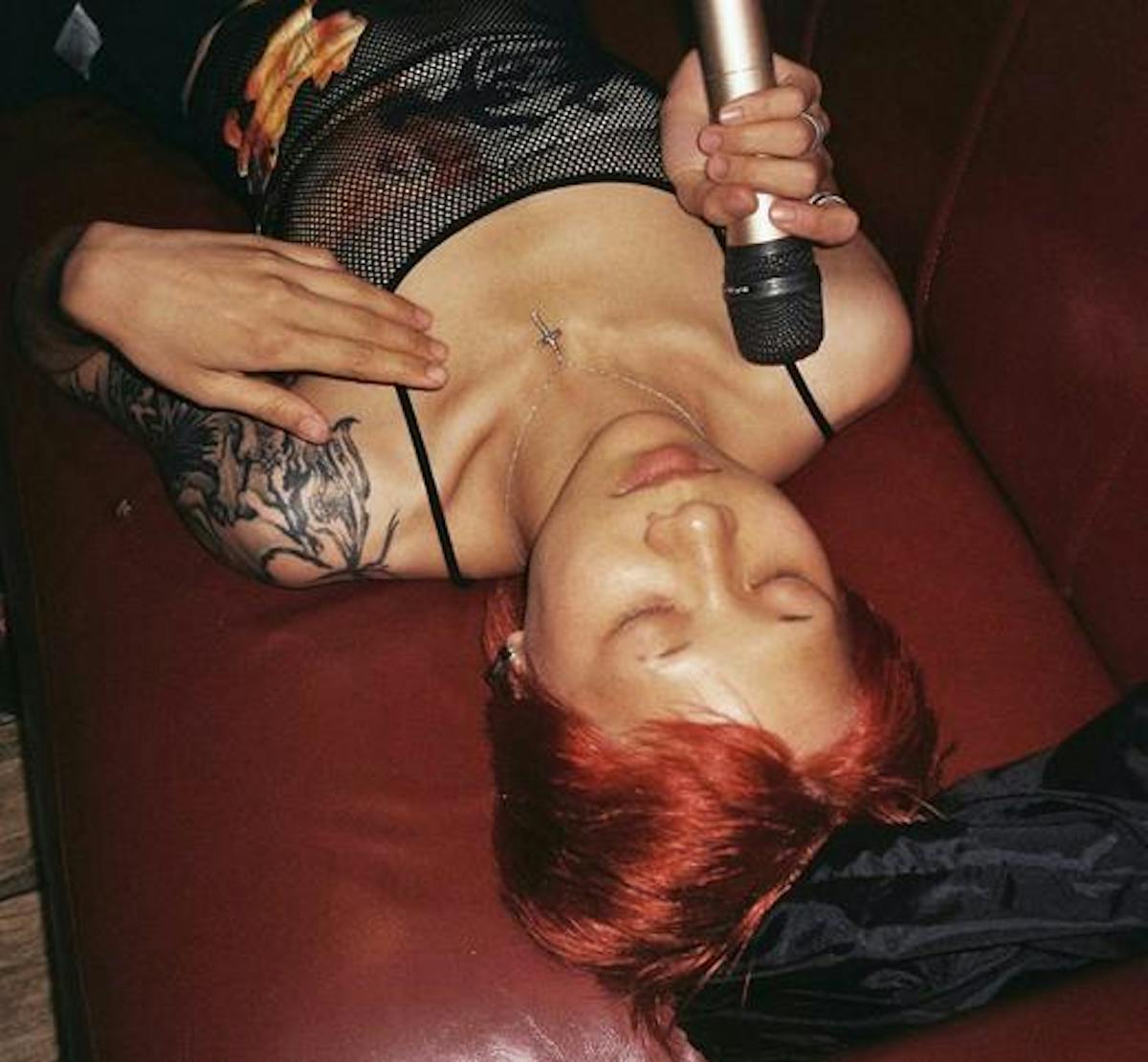 Whether you resonate with these inspiring artworks in what they represent, or feel an affinity for the following multidisciplinary artists themselves, or are simply enthralled by the universal beauty and life lessons to be found in art, here is a curated mix of artists to follow on Instagram to expand your worldview.
Whether you resonate with these inspiring artworks in what they represent, or feel an affinity for the following multidisciplinary artists themselves, or are simply enthralled by the universal beauty and life lessons to be found in art, here is a curated mix of artists to follow on Instagram to expand your worldview. 
As our means of interacting with the world has increasingly taken a digital turn over the years, we have had ample opportunities to use platforms — such as social media — for individual expression and exploration, networking, and collectivism, while also offering a lens through which to view and shape society. Creative fields such as music, film, and art have undergone radical transformation in the digital age, thanks to the speed at which people consume cultural work, the ways in which these artistic endeavours are marketed, and how precisely these works are constantly being rediscovered. Art has always acted as a response to present-day events: a means for people to process their reality and lived experiences, to vent, to inspire. The internet has made it possible for younger generations to access great works of art — not merely those offered in academic curricula and local curations, but those that, when made visible, duly widen our horizons, sweeping into other cultural landscapes and philosophical ethnographies.. Likewise, social media has allowed artists across several disciplines, life stages, and cultures to engage with new audiences and educate the masses about the multi-faceted diversity of the human condition. Simply put, there hasn't been a better time to enrich our lives by seeking out new bodies of work, exploring new cultural worlds, and witnessing the flourish of creativity that online communities have fostered along the way. The following artists all share a common root of Asian heritage — which can often emerge in their aesthetics — but each offers individual perspectives, stylistic flair, and nuanced experiences that stem from their diasporic or native identities. Whether you resonate with these inspiring artworks in what they represent, or feel an affinity for the following multidisciplinary artists themselves, or are simply enthralled by the universal beauty and life lessons to be found in art, here is a curated mix of artists to follow on Instagram to expand your worldview.    
When it comes to London-born and Berlin-based Faye Wei Wei, her ineffably cool persona is as distinctive as the style of her large-scale paintings. Delicate, whimsical, and expressing a feeling of fluidity and lightness, Wei Wei's works present tales of romance and fantasy. Most are framed with flowing borders of ribbons and flowers, yet many of her pastel paintings assume an undercurrent of darkness in their bold brushstrokes; like a gothic fairytale or poem, complete with skeletal figures. Her paintings depict characters that seem to come from a classical age — rife with 18th-century dandies and flaneurs, and cottage-core, Alice in Wonderland-esque femininity. Having only graduated from the Slade School of Fine Art in 2016, Wei Wei has presented numerous solo exhibitions internationally, in addition to being interviewed for extensive features in various publications such asVogue,Dazed, andAnOther. With her own long hair and penchant for ruffles, puffer-sleeves and milkmaid dresses, she seems to directly embody the characters of her own poetic work, and is certainly one to watch. 
The vividness of Joey Yu's coloured pencil drawings are immediately arresting in their movement; often depicting settings of domesticity, or outdoor figures in motion or transit. Using a rich palette of primary colours, the energy of Yu's illustrations buzzes through the page; which is further boosted by the quickness of her etches — so that outlines and edges seem frayed and unpolished. The young London-based artist also involves herself in curation, namely shows at the Tate and the ICA, and has busied herself with collaborations with brands such as The New York Times and Hermes. Working with a range of media such as oil pastels, Yu's portrait of a city and its residents are fascinating in their simple appeal — from couples sitting at their dining table, commuters on a bus, strangers at a bar, skaters in an urban playground. The spirit of the everyday is enlivened with contrasting colours, bringing about a visual vibrancy that invigorates your feed. Follow Joey Yu's sunny account for an instant boost in mood.
Shanghai-based photographer Zhang Jiacheng (also known as Leslie Zhang) is the modern-day definition of a true visionary; his work exudes high editorial glamour and glossy fashion, interwoven with cultural appreciation and inspiration drawn from his upbringing in Eastern China. With a lens for nostalgia, much of Zhang's work looks to the fashion photography scene of the '80s and '90s; with striking poses and silhouettes, stark juxtapositions of flowing natural softness against sharp lines and industrial concrete. A quick browse through his Instagram reveals a primary preference for the colours red — a deep vermilion shade evocative of blood, or good luck and fortune in East Asian culture — and black — bringing about the contrast of shadows, a way to further illuminate the salience of his models. The mastery of Zhang's work demonstrates a maturity that far exceeds his years, and following his account to witness his career trajectory will be as exciting as it is aesthetically pleasing. 
The idiosyncratic creations of Sydney-based director and illustrator Haein Kim arrive like a breath of fresh air: bright, zingy, and outlandish cartoons that merge a combination of pastel shades (like millennial pink) with bold electric hues (such as Gen-Z yellow). Kim's hand-drawn characters are finished with exaggerated proportions and expressions — composed of 'sqound'-shaped blocks (that's round and square combined) — and clownish features that are comically stretched out or squashed together, that culminate to tell individual stories. That Kim's work predominantly portrays the female form in a playful style — with attention to nipples, long nails, colourful hair, and accessories such as mini-sunglasses and hooped earrings — all points towards the fun, millennial approach to the ever-dynamic contemporary art scene. Asides from working with WeTransfer, Uniqlo, and MTV, Kim has directed acclaimed short films that explore identity, race, female-friendships and humour, which I highly recommend checking out.     
Fashion model by day, embroidery artist by night, Malaysian-born Sheena Liam creates beautifully pensive woven artwork, demonstrating the magic of stolen moments throughout the day. Using dark thread to produce figures with expressive body language — their eyes always closed, or faces turned away — the fabric material becomes an extension of loose hair. Long wisps of braids and plaits fall away from the surface, lending the individual pieces interactivity and nuance. A girl cuts off her long locks, facing the mirror; another girl removes her jumper; another ties her hair into a low ponytail; while others yawn and stretch in dreamlike states. All of Liam's characters operate in a study of girlhood innocence — it is within the gaps between activity and rest that she captures a portrait of an idle life; a mood of ennui that we have all experienced at some stage. The hair pieces are given individuality as they hang thickly from the rest of the thread, and a stop-motion video by Liam even shows their ability to sway and move in the wind. With solo shows already under her belt, Liam is poised for more. Her creations are yet another reminder in our lives to slow down, and appreciate the pauses, and enjoy being in the moment.  
Chiharu Shiota's epically-scaled installations are staggering to behold. Towering high above audiences who enter the space, they seem to shroud viewers in a cocoon-like embrace stretching across the ceiling and walls, and are positively dizzying in their nature. Shiota mainly uses yarn — either bright red or black — to create her webbed networks, from which smaller ornaments are dangled or caught. Take, for instance, her piece 'The Key in the Hand' from 2015 at the 56th Venice Biennale, which depicts a canopy of more than 50,000 keys suspended above two Venetian ships within a mesh of red. The keys are supposedly symbolic of daily memories accrued over a lifetime, as the wooden ships venture into unknown waters, the future. In addition to being one of Japan's most celebrated installation artists, Shiota has been based in Berlin since 1996; and as a performance artist, has studied alongside Marina Abramović. Though her installation work is better appreciated as a physical experience, her feed is awe-inspiring in the showcasing of her marvellous creations; their challenge to audiences to think and dream bigger.     
Beijing-based Luo Yang manages to capture the spirit of restless youth and rebellion in her powerful film photography. Stepping away from traditional ideals of beauty, Yang's work expresses unconventional, grungier, and more personal styles, to celebrate the individuality of her subjects. Mostly working with natural lighting, the broodiness of her models confront the lens directly as they sport colourful shaved heads, alternative makeup, and tattoos — all while posing with juuls or exhaling cigarette smoke in confident stances. In her series entitled 'Youth', she often captures languorous couples in various poses; side-by-side, or locked in an embrace. Some models jut out their jaws defiantly, others seem more reserved and studied. Yang's ruminant work has been included in exhibitions by Ai Wei Wei, and often summons to mind the youthful expressionism of Ren Hang's legacy with its overarching hedonistic, nonchalant, and candid essence.    
While the celebrated Taiwanese-American visual artist James Jean is known for his commercial work — for the likes of Prada, Phillip Lim, Playboy, and DC Comics — his gallery creations retain a playfulness that embrace brilliant colours, the fusion of nature and the human imagination, and the grandiosity of canvas sizes. Jean's painting style echoes that of graphic novels and graffiti murals; his works span the entire length of rooms, and are immersive experiences within themselves. With distinct thunderous waves, explosive swirls, and an abundance of floral motifs, the fantasy of Jean's paintings lie in his focus on narrative and inspiration from the fluidity and movement of traditional Chinese and Japanese art. In addition to illustrating the cover art for Gerard Way's graphic novel series The Umbrella Academy, Jean was also responsible for the gothic conceptual album art of My Chemical Romance's The Black Parade — which elicits a huge thumbs up of personal approval.     
The surreality of Johnson Tsang's creations is mind-bending; namely for their simultaneous blend of hyper-realistic detailing and offbeat, cartoonish inventiveness. The Hong Kong-based sculpturist and ceramic artist pays most observation to the human face; porcelain white sculptures of — frequently infantile — visages are squeezed, warped, stretched and wringed by hands or pressed against an imaginary wall. Facial wrinkles and folds like crows-feet, grooves in skin, and fingernails look virtually indistinguishable from their real-life counterparts, if not for the chalky veneer of his pieces. Perhaps most impressive is Tsang's ability to replicate the motion of water splashes and ripples (where two emerging faces share a kiss), his integration with botanical elements of green moss and grass, and the sheer imaginative originality of his sculptures. While Tsang's account displays a spectacular portfolio of his work with ceramic and steel materials, it also humorously shows behind-the-scenes snapshots of his daily life, exhibiting a youthful, tongue-in-cheek disposition to his 60 years.         
Christina Chung's fantastical digital illustrations are as illuminative and celebratory, as they are deeply hopeful and melancholic at times. With a special attention to the peacefulness of nature, the twinkling glow of lightplay, and the calmness of the sky, Chung's work feels tranquilising to gaze upon as she explores the intricacies and nuances of humanity and characterisation. The NYC-based artist produces fanciful work, redolent of stars, clouds, and waves, which are all suffused with dreamy colour palettes that range from midnight blue and indigo, to maroon and rust. As a self-proclaimed Taiwanese-Hong-Konger-American having lived between Seattle, Singapore, Taiwan and Hong Kong, Chung's depictions of landscapes are indicative to her nomadic upbringing— her rich worldview interpretations of melting ice glaciers, shark-infested waters, lush green forests, nocturnal cityscapes, and even outer spaceall point to her talent in story-telling and ability to capture the magic of such narratives. Chung's illustrations have been featured inThe New York Times,The Atlantic, andVariety Magazine, and she has produced work for the likes ofLucasFilmand various publications—certainly one to follow for some enchantment in your Instagram feed.